Jim Roslof: 1946-2011
Jim Roslof: 1946-2011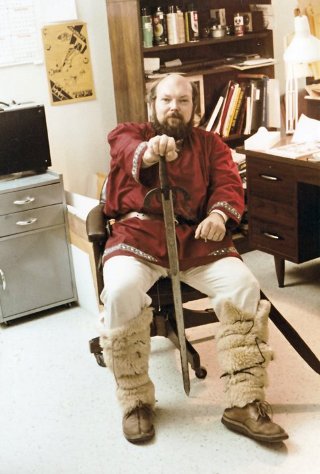 The news of Jim Roslof's battle with cancer took a negative turn this week. I was informed by Jeff Easley that time was limited, and I was crushed to hear that Jim passed away in his bed at home on Saturday morning, March 19, 2011.
As many of you who read my art blog know, Jim is one of the finest individuals I've ever had the honor of working with. Jim was bright, humorous, and a joy to correspond with. His beautiful contribution to the Art Evolution Project was done with a love of the industry that shown in his brush strokes, and sadly that image was the last he ever produced.
For all of you who've known Jim or appreciated his work, especially the art direction that brought us his TSR hires like Larry Elmore, Jeff Easley, Keith Parkinson, and Jim Holloway, I hope you'll find the time to send a card. Trust me when I say this, that when they made Jim, they broke the mold, but the world was much better for having him in it.
To me, Jim represented the very best of what gaming and the art that defined it should be. He never took himself too seriously, never fell in line with a corporate view, and had an eye for talent that very few in the industry ever will. I salute you, Jim, and thank you for being a friend when I needed it most, your insider information about the dawn of RPGs always bringing a smile to my face.
Cards can be sent to: Jim & Laura Roslof W5409 Kenosha Dr, Elkhorn, WI 53147