Blogging Sax Rohmer… In the Beginning, Part Five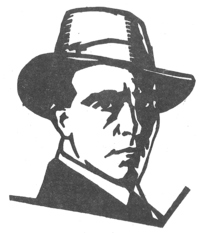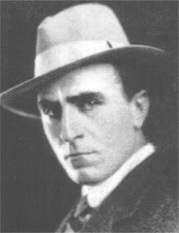 "The Secret of Holm Peel" was first published in Cassell's in December 1912 and was the last story Arthur Henry Ward published under the byline of Sarsfield Ward (having dropped the first initial A.).
Rohmer scholar Robert E. Briney rescued it from obscurity for the 1970 Ace paperback Rohmer collection of the same name. Many years later, Gene Christie selected the story for inclusion in the first volume of Black Dog Books' Sax Rohmer Library, The Green Spider and Other Forgotten Tales of Mystery and Suspense, in 2011.
The story's inspiration can be found in Rohmer's article, "The Phantom Hound of Holm Peel," which was first published in Empire News in February 1938 and was later collected by Rohmer scholars Dr. Lawrence Knapp and John Robert Colombo in the 2012 Battered Silicon Dispatch Box collection of Rohmer's articles, Pipe Dreams: Occasional Writings of Sax Rohmer. The article was also recounted by Rohmer's widow, Elizabeth Sax Rohmer, and his former assistant, Cay Van Ash, in their 1972 biography of the author, Master of Villainy, as well as by the aforementioned John Robert Colombo in his 2014 collection, A Rohmer Miscellany.