Medieval Arms and Armor in World War One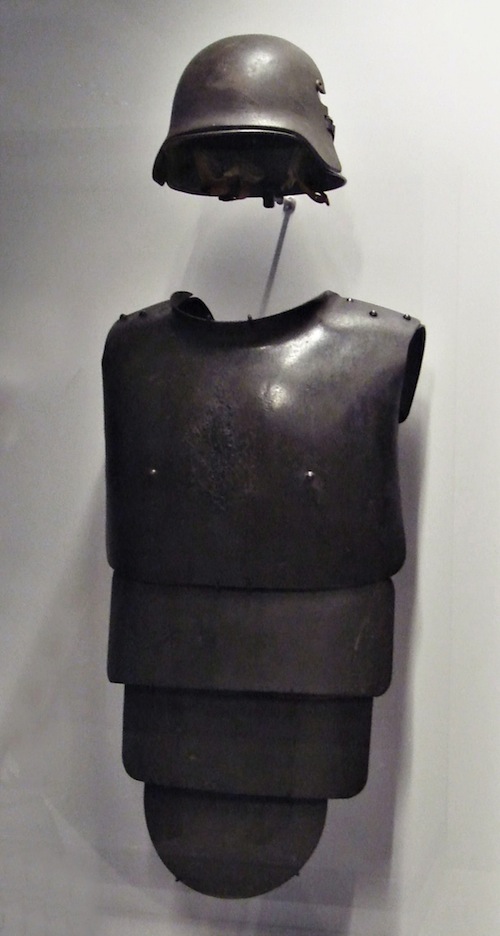 After the initial couple of months of World War One, the front stagnated and both sides began to dig in. The war settled in for four years of trench warfare. While trench warfare was nothing new — the American Civil War, Russo-Japanese War, and the Balkan Wars all saw the use of trenches — this was on an unprecedented scale.
The new situation called for new measures. None of the participating armies had an adequate number of grenades and it took a year for supply to catch up with demand. Some countries never managed to produce enough. Artillery commanders discovered that shrapnel, deadly in the open battles of the past, did little against entrenched enemies unless the gunners were lucky enough to score a direct hit. There was a long lag before enough high explosive shells made it to the front.