Birthday Reviews: Edward Bryant's "Saurus Wrecks"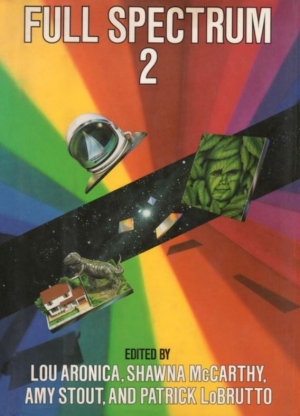 Edward Bryant was born on August 27, 1945 and died on February 10, 2017.
Bryant won back to back Nebulas for Best Short Story in 1979 and 1980 for "Stone" and "giANTS," both of which were also nominated for the Hugo Award. His work was also nominated for the Theodore Sturgeon Memorial Award, the Bram Stoker Award, and the World Fantasy Award. In 1997, the International Horror Guild named Bryant a Living Legend. Bryant was the Toastmaster for Denvention II, the 1981 Worldcon and also emceed the masquerade at Denvention III. He also served as Toastmaster for World Fantasy Con, ArmadilloCon, TusCon, and Death Equinox. He collaborated with Harlan Ellison, James Sutherland, Jody Harper, Trey R. Barker, Connie Willis, Steve Rasnic Tem, and Dan Simmons.
"'Saurus Wrecks" is a testament to the power of dreams, as well as the idea of taking a bad situation and turning it to the general benefit of the community. The town of Goshen, Wyoming was in for a surprise when a coal plant was built in nearby Stubbleford. The winds meant that the enormous plume of steam the plant generated was falling on Goshen, changing the town's climate. The only person who saw this as beneficial was Rexford Allyn Pugnell, the town drunk.
Pugnell pointed out to the town council that the new climate was perfect for growing ferns and recommended that the city ban the growth of flowering plants to turn it into a fern Mecca. Of course, being the town drunk and suggesting such a thing gained him absolutely no traction. Rather than give up on his idea, Pugnell approached one of the school's teachers, Miss Devereaux with the simple request that he be allowed to use some extra chicken wire she had and build something on the side lot of her house. Without asking questions, she agreed and Pugnell set about building an enormous metal Tyrannosaurus rex.
Although the town attacked the sculpture, especially when he began to incorporate manure into it, its eventual sprouting of ferns, supporting Pugnell's initial suggestion, causes a make-over to the economically depressed town. Although Bryant doesn't go into detail about the specifics of how the town builds on Pugnell's legacy, or that of Devereaux, who fights to allow him to do what he needs to, it is clear that Pugnell has won his argument and found a way to take the steam from the coal plant and turn it to the town's benefit.