Birthday Reviews: Paul Levinson's "The Protected"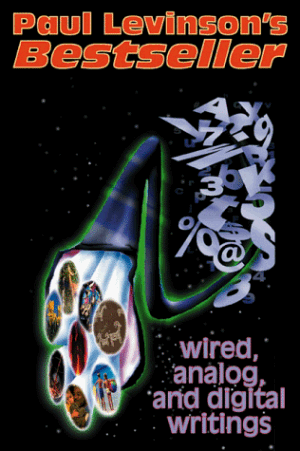 Paul Levinson was born on March 25, 1947.
Levinson served as President of SFWA from 1998 to 2001, originally serving as Vice President, but succeeding to the Presidency when Robert J. Sawyer resigned. He has published a series starring detective Phil D'Amato beginning with The Silk Code as well as several short stories. His other series, starting with The Plot to Kill Socrates, concerns time travel. In addition to his fiction, Levinson has published several non-fiction books.
Levinson's novel The Silk Code won the Locus Poll for Best First Novel in 2000. His story "The Chronology Protection Case" was nominated for the Theodore Sturgeon Memorial Award, the Nebula Award, and won the HOMer Award. He received a second Nebula nomination for "The Copyright Notice Case," and his third Nebula nominee, "Loose Ends," was also nominated for the Sturgeon and the Hugo Award. His third Sturgeon nomination was for "Advantage, Bellarmine." In 2004, Levinson's novel The Pixel Eye was nominated for the Prometheus Award.
"The Protected" may have been published originally in Paul Levinson's collection Bestseller: Wired, Analog, and Digital Writings in 1999. Two years later, it was definitely included in Martin H. Greenberg and Larry Segriff's Silicon Dreams.
Levinson tackles the rights of androids in "The Protected," a topic which has a long history in science fiction as evidenced by many of Isaac Asimov's Three Laws stories. "The Protected" is less about the rules that govern androids, but rather the struggle between those who support androids' rights against a group of Human firsters known as the Blood Party.
As an android who has a robotic brain inside a flesh body, Shara's protector/lover is responsible for her security. When her creator Mark Wolfson agrees that she should be allowed to attend a conference which puts her in danger, her protector argues against it, but in the end he is forced to watch as she puts herself in danger.