The Arms and Armor Collection of the Museo Cerralbo, Madrid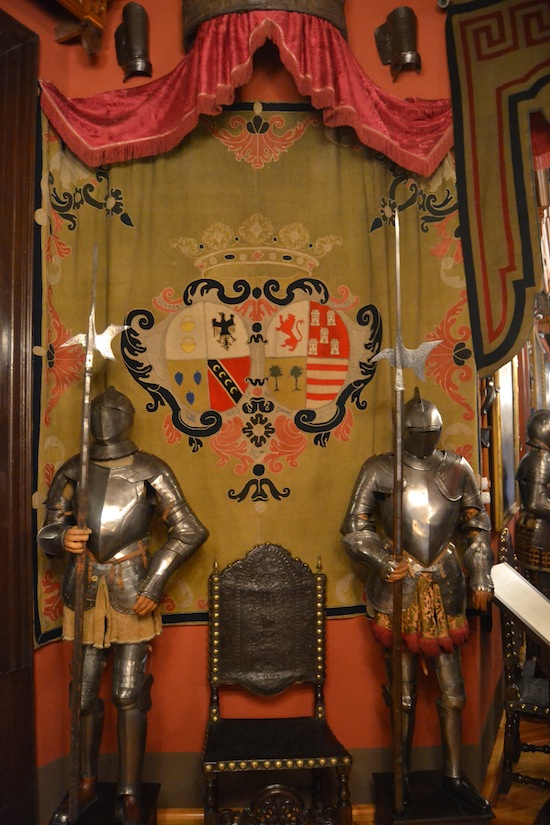 The armory doubled as the reception room. The first thing visitors see
is the Marquis' coat of arms flanked by these two fine suits of armor.
Madrid is filled with museums. While most visitors see the "Golden Triangle" of art museums consisting of El Prado, La Reina Sofia, and El Museo Thyssen-Bornemisza, there are dozens of other museums, some big, some small, that are well worth a look.
One is the Museo Cerralbo, the former mansion of the Marquis de Cerralbo. Enrique de Aguilera y Gamboa (1845-1922), 17th Marquis of Cerralbo, was an avid collector of art and antiquities and stuffed his grandiose city home with his purchases. The Marquis did more than simply collect, he was also an active archaeologist and did much to advance the study of prehistory in Spain. Of greatest interest to Black Gate readers is the impressive collection of medieval and Renaissance arms and armor.