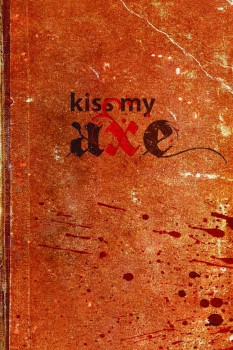 I've written previously about starting Sword's Edge Publishing, mistakes I made in running the company, and publishing Sword Noir. When the time came to publish Kiss My Axe: Thirteen Warriors and an Angel of Death, a role-playing game of Viking mayhem, I tried to follow the trail I had blazed with Sword Noir. If I mention the best laid plans of mice and men, you may see where I'm going here.
Sword Noir worked out because I knew everyone with whom I worked. I knew my friends wouldn't let me down. Unfortunately, Ed Northcott, who did the art for Sword Noir (and was an industry professional long before working on my game) had quit as a freelance artist. A friend's wife introduced me to an artist of her acquaintance who wanted to get into the RPG industry. I saw his portfolio and we made a deal. He would have accepted much less, but I wanted to pay the standard referenced by Steve Jackson Games – trying to be a professional over here.
I gave the artist three specific scenes I wanted to see and left the fourth to his imagination, suggesting anything inspired by the movie The 13th Warrior or the comic series Northlanders. I sent along links to pics on the Internet which could provide inspiration and references.