Birthday Reviews: Howard Waldrop's "Kindermarchen"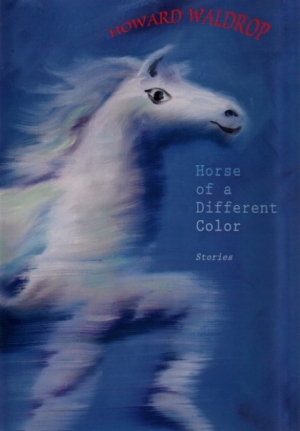 Howard Waldrop was born on September 15, 1946.
Waldrop won the Nebula Award for Best Novelette and the World Fantasy Award for Short Fiction for his story "The Ugly Chicken" in 1981. His chapbook A Dozen Tough Jobs won the Readercon Award for Short Work in 1990. Waldrop's work has also been recognized with nominations for the Hugo Award, the Bram Stoker Award, the British Fantasy Award, British SF Association Award, Philip K. Dick Award, Theodore Sturgeon Memorial Award, Sidewise Award, the Compton Crook Stephen Tall Memorial Award, and the coveted Balrog Award.
Waldrop first published "Kindermarchen" on Lou Antonelli's website, Sentinel Science Fiction in January 2007. Later that year, Waldrop reprinted the story in his collection Horse of a Different Color: Stories.
"Kindermarchen" is a brief story that is based on the German term for a fairy tale, Märchen. It is also a retelling of the story of Hansel and Gretel. In Waldrop's version, Hansel and Gretel's woodchopper father and their stepmother live in a small village in a kingdom ruled by ogres. With a war raging between their kingdom and the neighboring ogrish kingdom, a decision has been made to evacuate children when the war comes too close. The stepmother is on the committee to decide which local children should be evacuated when the time comes.
The explanation for the stepmother's committee doesn't quite add up, although the father accepts it and explains it to his children. When his children are selected to evacuate, although it is clear that the decision originated from afar, there is nothing the father or stepmother can do to stop the evacuation. Hansel suggests that they leave a trail of breadcrumbs to follow back to the village without considering what might happen when they return.