Fantasy TV Update – Nov. 14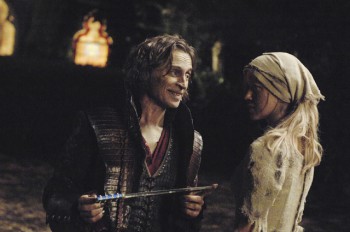 Miss some network fantasy over the last week? We've got you covered:
Once Upon a Time – "The Price of Gold"
The fairy tales diverge more and more from the traditional ones, as we learn the backstory of Cinderella. Just as her fairy godmother is about to help change her life, she is instead incinerated in a burst of flame … by Rumplestiltskin, who steals her magic wand. Cinderella, he says, is better off without magic anyway. But, of course, if she really wants to change her life, he'll be willing to help out. For a price.
The "reality" tale is based around Ashley, a pregnant teenager who has agreed to put her child up for adoption, using Mr. Gold as the person handling the adoption. This brings up a lot of guilty baggage for Emma, in relation to her own decision to give up Henry all those years ago. …