Birthday Reviews: Cory Doctorow's "Chicken Little"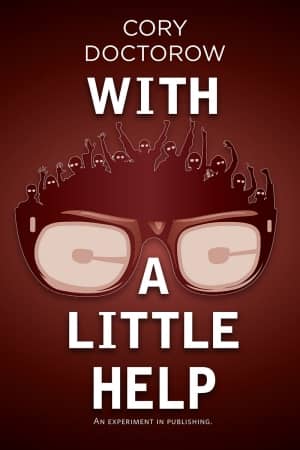 Cory Doctorow was born on July 17, 1971.
Doctorow won the John W. Campbell Award for Best New Writer in 2000. He has won the Prometheus Award three times, for his novels Little Bother, Pirate Cinema, and Homeland. Little Brother also won the John W. Campbell Memorial Award, Golden Duck Award, the Emperor Norton Award, and the Sunburst Award. Doctorow had previously won the Sunburst Award for his collection A Place So Foreign and Eight More. He received the Copper Cylinder Award for the novel Homeland. His story "The Man Who Sold the Moon" received the Theodore Sturgeon Memorial Award in 2015. Doctorow is also one of the editors of the website Boing Boing.
Doctorow originally self-published "Chicken Little" in his collection With a Little Help through CorDoc-Co, Ltd., the company's only project, in 2009. The next year it was included in Gateways, a Festschrift anthology celebrating the life and work of Frederik Pohl, edited by Pohl's wife, Elizabeth Anne Hull. On April 6, 2011, the story appeared on Tor.com, edited by Patrick Nielsen Hayden and Liz Gorinsky. Gardner Dozois included the story in The Year's Best Science Fiction: Twenty-Eight Annual Collection. Nielsen Hayden and David G. Hartwell chose the story for their anthology Twenty-First Century Science Fiction, published in 2013.
F. Scott Fitzgerald wrote "Let me tell you about the very rich. They are different from and you me." Cory Doctorow takes this statement to the extreme in "Chicken Little." Leon works for an ad company whose sole purpose it to figure out what product can be sold to one of the super-rich quadrillionnaires who live in vats, having shuffled off their human bodies, but not their mortal coils.
When it becomes clear to Leon that he issn't doing anything useful at the company, he began delving into what everyone else at the agency is working on, trying to build up a complete picture and unable to come up with any leads. This approach, however, brings him to the attention of Ria, a representative for Buhle, one of the super-rich. Ria gives Leon insight into the levels of mechanization the super-rich employ.