The Golden Age of Science Fiction: A.E. van Vogt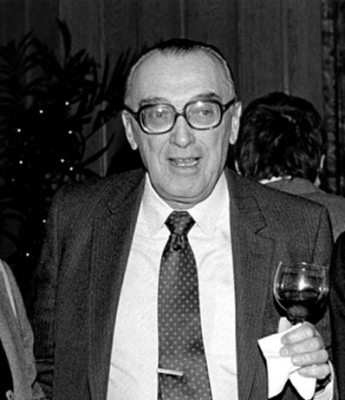 The Ceourl Award was founded in 1980 to recognize Canadian Science Fiction and for the first two years was presented for Lifetime Achievement only. The original nickname for the award was based on the similarity of the award and the creature feature in A.E. can Vogt's story "Black Destroyer." The name was changed to the Casper Award in its second year. In the award's third year, a category for Outstanding Work in English was added to the award, with additional awards added in subsequent years. In 1991, the popular award's name was changed to the Aurora Award. The awards are administered by the Canadian Science Fiction and Fantasy Association (CSFFA) and are voted on by members of the annual Canadian National Convention. Although the Lifetime Achievement Award was presented annually from 1980-1983, only three additional awards have been presented, most recently in 2013 to Robert J. Sawyer. The first award was presented to A.E. van Vogt at Canvention 1 in Halifax, Nova Scotia on the weekend of March 7-9.
Alfred Vogt was born on April 26, 1912 in Edenburg, Manitoba, Canada. During the early years of his life, his family moved around Western Canada, never settling down long enough to have roots. The stock market crash of 1929 killed van Vogt's chances of attending college and he began to work a series of odd jobs, including work as a farmhand, a truck driver, and for the Canadian census bureau. While working these jobs, he began to publish anonymously and pseudonymously in the "true confessions" genre.
Around 1930, he moved back to Winnipeg, where he continued to write pseudonymously, as well as selling advertising space in newspapers. During this time, he wrote radio dramas for the local station. He also began to play with his name, adding the middle name Elton and the van to become Alfred Elton van Vogt and eventually A.E. van Vogt.