On the Trail of the Octopus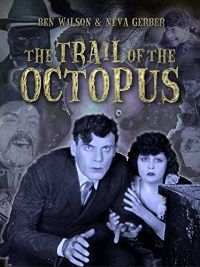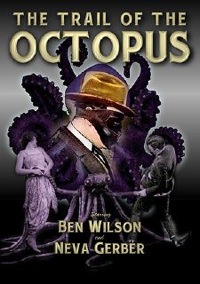 Eric Stedman of The Serial Squadron has a well-deserved reputation for restoring vintage serials (in many cases salvaging otherwise lost serials) and preserving them for posterity. As Sax Rohmer's 133rd birthday is rapidly approaching, I thought I would turn our attention to a vintage 1919 serial that borrowed quite a few elements from Rohmer's work, The Trail of the Octopus. The Serial Squadron released their restored version of this forgotten gem in 2012.
The original serial produced by Hallmark Pictures nearly a century earlier comprises 15 chapters. The serial is centered around an Asian criminal mastermind, Wang Foo (known as "The Octopus") who commands an international gang of Egyptians, Chinese, Africans, Turks, Jews, even a cult of devil worshippers in pursuit of an ancient Egyptian artifact, the Sacred Talisman of Set. While Fu Manchu was the head of an international secret society that contained Europeans as well as Asians and Arabs, it's impossible not to see that The Octopus commands all of the stereotypical foreign and/or exotic elements feared by white Europeans just after the First World War.