Roman Lusitania Opens at the Museo Arqueológico Nacional, Madrid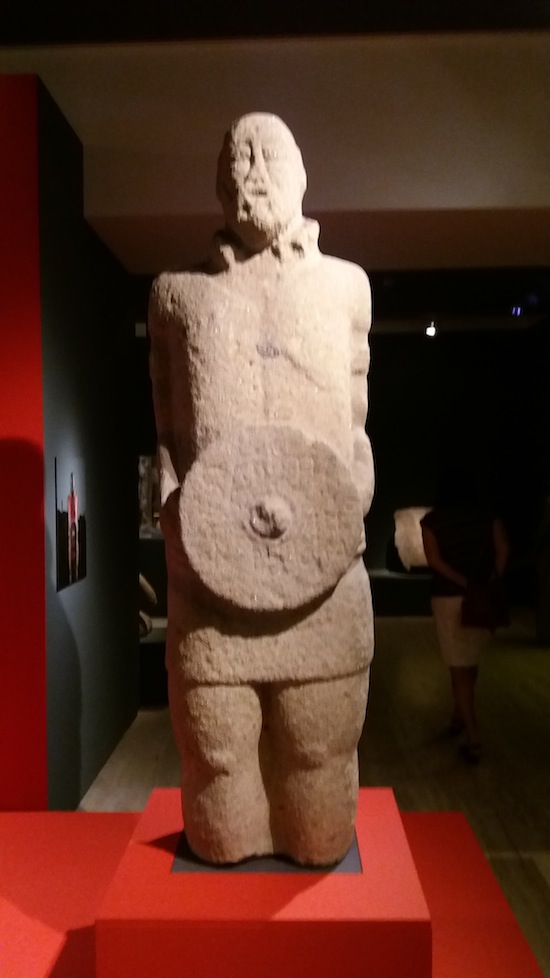 Statue of a Lusitani warrior, 1st century AD.
Note the torc and arm bands, indicating high rank
It's the start of the summer exhibition season here in Madrid, and the National Archaeological Museum is offering a free exhibition called Lusitania Romana, about the Roman province that took up much of what is now western Spain and Portugal.
The province got its name from the native Lusitani, who were either a Celtiberian people or an older ethnic group culturally influenced by the Celts, depending on which historian you read. The Romans fought these people from from 155 to 139 BC, eventually defeating them. The Lusitani continued a guerrilla war for another century.
When the province was created in 27 BC, the capital was set as Emerita Augusta, now the modern city of Mérida in Spain, which still retains some fascinating Roman ruins including a well-preserved theater, plus an excellent museum. With pacification came acculturation, and soon the region had several sizeable cities with all the usual Roman public works, and the countryside had numerous villas with some fine mosaics that have survived to this day.