A Reconstructed Celtic Village in Spain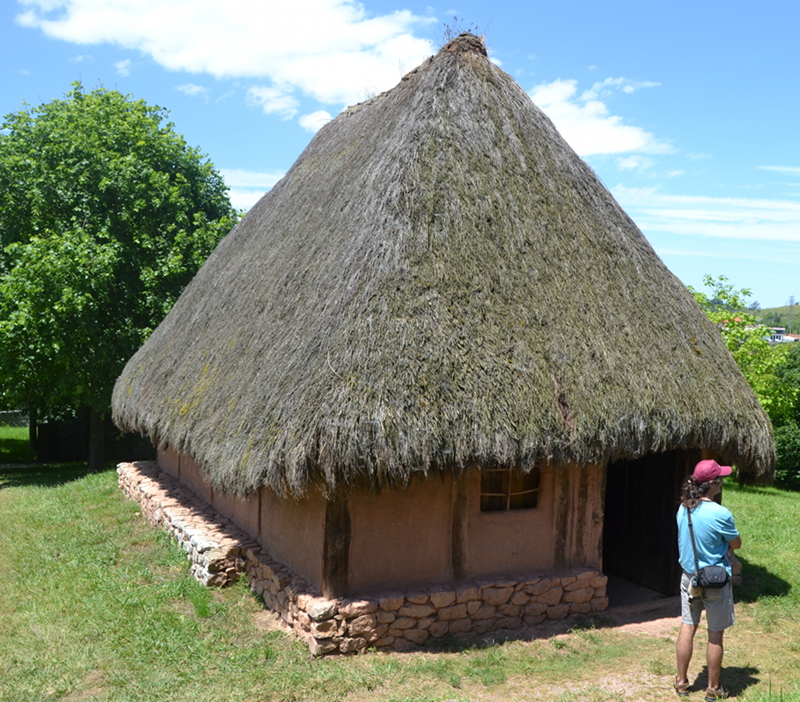 When the Romans marched into the Iberian Peninsula 218 BC, they found it to be a patchwork of small Celtic kingdoms and tribes, each with its distinct local traditions, but sharing the same overall culture.
Like with the other Celtic peoples they faced, the Romans met fierce resistance, and didn't fully conquer the peninsula for 200 years. The last holdouts were the mountain tribes of northern Spain–the Cantabri, the Astures, and the Gallaeci. They have left their names as three of Spain's northern provinces–Cantabria, Asturias, and Galicia. In a bitter war from 29 to 19 BC, the Emperor Augustus brought these tribes to heel and took their land for the empire.
"Cantabri" means "mountain people." They were an isolated and independent-minded culture living a mostly pastoral lifestyle. Several of their villages and cemeteries have been excavated and the regional government has also built a reconstructed Cantabrian village. The Poblado Cántabro at Cabezón de la Sal, an hour's train ride from the regional capital Santander, gives the visitor an insight into the lives of these ancient people.