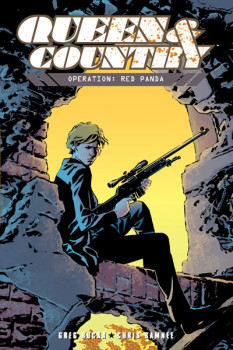 If you want to break into the big comic publishers, a bit of internet research, or visiting a local comic-con will reveal the accepted wisdom pretty quickly:
If you're an artist, show your portfolio to editors at a con, or establish an online portfolio and email the editors. There's lots of advice in different places about breaking in as an artist, and lots of places to learn (the comicsexperience.com podcast seems to me to be a great place to start).
If you're a writer, pair up with an artist, make a comic, sell to the smaller comic presses to show your abilities and then approach bigger publishers, who, of course, offer a bit more money.
There isn't really an advertised direct route in for writers either way. The submission guidelines at DC are pretty clear that they're only looking for artists.
Marvel does let on that they're looking for writers and artists, but mostly through the process laid out above.
---