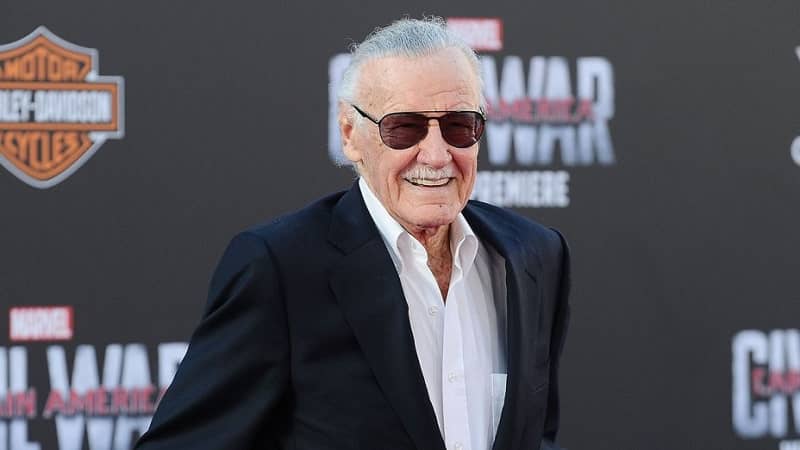 I never really thought Stan Lee would die. I've been saying for years that as long as there was a single nickel to be squeezed, Stan the Man would be making his cameo and taking his executive producer credit and raking in the long green.
I guess we now live in a nickleless universe, and there will be a blank spot somewhere around the margins of the next Marvel cinematic blockbuster. Stan Lee took a last intrepid leap into the Negative Zone on Monday, November 12. He was 95.
As W.S. Gilbert wrote long ago, "I often think it's comical/How nature always does contrive/That every boy and every gal/That's born into the world alive/Is either a little Liberal/Or else a little Conservative!" Gilbert and Sullivan never wrote a comic opera about superheroes (oh that they had!), but the observation applies as much to comic books as it does to politics. It's certainly possible to appreciate both, but at the end of the day you're either Marvel or you're DC.
When I was a kid in the 60's and 70's, in the prime of my comic book buying and reading years, I was DC all the way. I had hundreds of comics, but very few were Marvels. There was something about them that I just didn't trust. The combination of self-mockery and over-the-top rhetoric put me off. The goofy syntax and leather-lunged self-promotion that screamed from a thousand Gil Kane-drawn covers proclaimed that unlike the solid, stolid DC products, these weren't serious comic books. (You know what I mean — titles like "Whence Comes the Werebeast!!" and banners proclaiming that the story is "Another Mighty Masterpiece in the Munificent Marvel Manner!!" and stuff like that.)
---