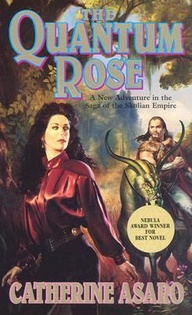 Why Amazon is Correct to Ban Author Reviews
There is word of a backlash against Amazon's policy of preventing authors from reviewing certain books on its web site. The Telegraph reports: "Critics suggest this system is flawed because many authors are impartial and are experts on novels." However, speaking as the first nationally syndicated game review columnist and a longtime professional reviewer for publications such as the St. Paul Pioneer Press, Atlanta Journal/Constitution, Chronicle Features, Computer Gaming World, and Electronic Entertainment, I can assure those who find this policy to be unjustified and unfair that it is absolutely and completely necessary due to the corruption, both professional and ideological, that is rife within the publishing industry in general and the SF/F industry in particular.
The problem isn't merely one of authors sockpuppeting and heaping praise upon themselves under false identities. I am a member of the SFWA, the Science Fiction and Fantasy Writers Association, and I have had the dubious privilege of sitting upon three of its Nebula Award juries in the past. More importantly, I have had access to the SFWA Forum, and its updated list of Nebula Award nominations, for more than ten years. And one of the things that rapidly became obvious to anyone who attempted to participate honestly in the system between 2000 and 2010 was that the Nebula Award is, first and foremost, a means for various small groups of people to shamelessly and dishonestly promote the works of themselves and their friends.