An Interview with Author Bradley Beaulieu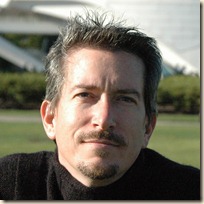 I'm pleased to interview my great friend and writer buddy, Brad Beaulieu. We'll be discussing his new novel, The Winds of Khalakovo, Book One of The Lays of Anuskaya, which comes out the first of April 2011 from Nightshade Books as a trade paperback and as an eBook. Winds is a sweeping epic fantasy with a Czarist Russian and Persian feel, a unique combination to be sure. I'm so proud of Brad's accomplishment with the world building and the story. I've been involved with this novel for several years now, and have had a part in the revisions, so I've seen it go from an awesome book with an amazing concept to a truly exceptional one with a fully fleshed-out world.
Brad has had his short stories published in the most prestigious speculative fiction publications including Realms of Fantasy, The Intergalactic Medicine Show, Writers of the Future, and several anthologies from DAW Books. He's also the father of two and the husband to a wonderful woman, Joanne. They live in Wisconsin and besides being an excellent writer, Brad is an amazing cook.
Now on to the interview…