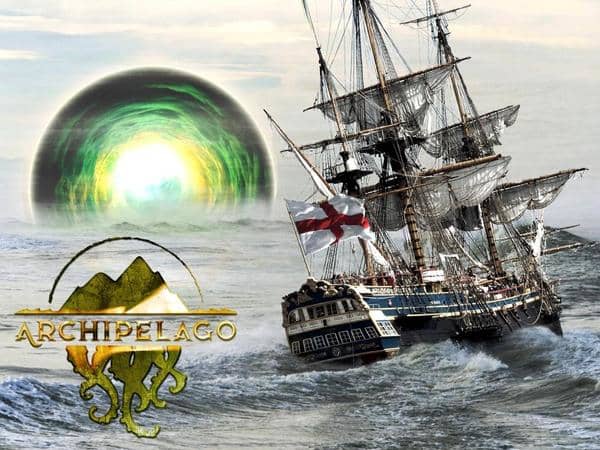 Archipelago Portal
Some time back I posted a brief review of the Archipelago Kickstarter reward chapbook. I was impressed, and joined the Archipelago crew at their chosen home, Patreon, becoming a Crew Member for the princely sum of $2 per month. This slightly higher rank than the run-of-the-mill $1-paying Bilge Rats allows for certain privileges, such as voting in the occasional Blood Pearl polls, through which one can guide the direction of certain stories. The main privilege of course is access to the excellent monthly magazine, every issue of which contains three installments set in the shared world of Archipelago.
Archipelago's inaugural issue was in May 2017; since then it has been monthly. I initially hoped to cover a quarterly spread of issues, but I got distracted with other tasks. Things have not changed much, as may be obvious from my thin coverage and participation at Black Gate in 2018.
Fortunately my cell office is so remote and difficult to find among the winding multi-level corridors of the Black Gate basement that I've managed to escape eviction for not pulling my weight. I'm fortunate John O'Neill doesn't usually bother to read the contributions from us underground dwellers (preferring to leave such editorial drudgery to a bot — also somewhat confusingly called John O'Neill), otherwise this article may just remind him to dispatch someone into the dungeon basement to root me out.
I resolved to write my review in two parts, each based on calendar year, thus buying myself some time to read the 2018 editions. That said, this particular article has been pending for months, so time to get cracking and let BG readers know what's happening on the world of Archipelago!
---