Goth Chick News: Good and Bad News About World War Z
Goth Chick News: Good and Bad News About World War Z

World War Z by Max Brooks (Three Rivers Press, October 16, 2007)
It's a bit difficult to get my brain around, but it's been ten years since the release of the movie version of World War Z. The film is based on the novel by Max Brooks, whom I had the pleasure of meeting back in 2015. In the midst of having a full-on fangirl moment I accomplished two things; first, Brooks signed my copy of WWZ, and second, I managed to irk him a bit by asking about a sequel. At the time I wasn't sure why Brooks didn't seem keen to talk about it. However, a few months later Paramount pictures announced they had green-lighted a second film, with Brooks signed on as a writer. It then seemed logical that, having just penned the agreement for a film, Brooks could not discuss it and therefore shut down my line of questioning.
And here we are in 2023. The good news is that WWZ fans are getting a special treat from Scream Factory, while the bad news is that a movie sequel seems all but finally and totally dead.
Let's start with the good news.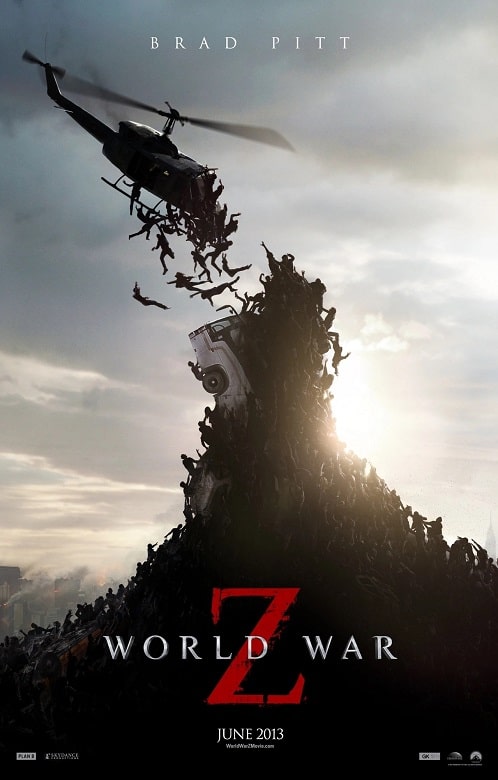 Earlier this week Scream Factory, a company dedicated to the preservation of cult classic horror and sci-fi films by giving them the deluxe Collector's Edition treatment, announced they would be releasing a 4K UHD + Blu-ray upgrade for WWZ in honor of its 10th anniversary. What we do know is that two cuts of the movie will be packaged in this 3-disc edition, which includes one 4k Blu-ray and two HD Blu-rays. Set for release on July 18th and available now for preorder on Amazon ($39.98), the final contents such as extras, interviews and director commentary have not yet been announced. However, loading commemorative releases with all manner of such goodness is what Scream Factory is known for, so for fans like me, this means a definite release of some expendable income.
The not-so-great news is that the long-awaited sequel to the WWZ movie has seemingly fallen off the map.
To start, WWZ earned a whopping $540 million against a budget of $190 million, which in Hollywood financial terms made a second movie pretty much a no-brainer. Director Marc Forster and Paramount originally wanted WWZ to be a trilogy. But after the success of the film in 2013, J.A Bayona (Jurassic World: Fallen Kingdom) was brought in to direct the sequel, while Steven Knight (Peaky Blinders) was set to write the script alongside Brooks. The sequel even had a name and a release date; World War Z 2 was scheduled to hit theaters on June 9, 2017.
But, by 2016, Bayona left the project due to other projects he was associated with. Before the final cancellation, producer Dede Gardner confirmed that the sequel would begin filming in 2018, but, as we all know, it didn't happen. Another reason for Paramount studios schizophrenic feelings toward the production was Pitt's busy schedule. With no updates on the sequel, Pitt signed other projects, such as Ad Astra and Once Upon A Time In Hollywood, which further delayed WWZ2. Though scheduling definitely played a part, Pitt confirmed he would have been on board to reprise his role as Gerry Lane, while Mireille Enos confirmed that she would have returned as Gerry's wife, Karin Lane.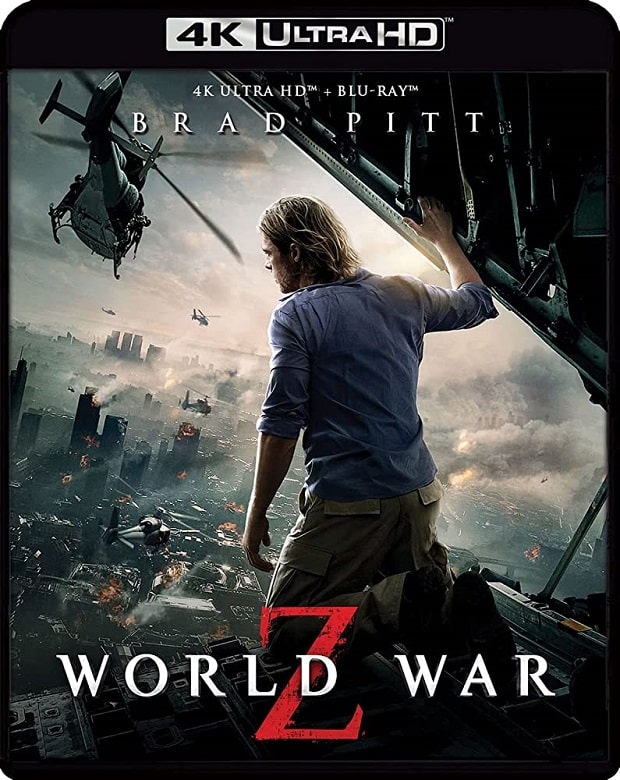 But here's an interesting wrinkle I didn't know until I went digging for information.
China has a ban on zombie and ghost movies which has been in place since 2008. Though this ban resulted in WWZ never being released in the Chinese market, and doing incredibly well anyway, it was another concern for the WWZ2 production team. With China being a crucial market for Hollywood, there was an uncertainty around whether WWZ2 would also be a commercial success. Unlike the first film, the sequel would have demanded a much bigger production budget, and Paramount was apparently having a hard time estimating box office collection with Chinese audiences removed from the equation. I've read this from a few sources, but I'm not sure I buy it as a reason WWZ2 was scuttled. The lack of a China release hasn't stopped other big-budget films like Ghostbusters (2016) as an example, in spite of it having half the financial return of WWZ with a 30% bigger production budget.
If you read Brooks' source material, you know the movie was a dramatic departure. The book tells the tale in retrospect, combining a series of reports and interviews which documents the apocalyptic zombie virus, only one of which is (sort of) the story we see in the movie. This means there is still plenty of plot to plumb should the idea of another film ever see the light of day. Still, as much as I rolled my eyes when first hearing about the film and how it would approach the storyline, WWZ ended up being one of my favorites. Yes, there are quite a lot of plot holes, but director Marc Forster's depiction of zombies as a swarming manifestation of a fast-moving infectious disease is incredible to watch, and in my opinion, makes up for any of the film's shortcomings.
Check out the original trailer.
If you haven't seen WWZ I highly recommend checking it out. Though the ending leaves the door open for follow-on film(s), it isn't lacking a satisfying conclusion; which is good since it looks like this film is going to stand alone. To end on a positive note, it appears Brooks' 2020 novel Devolution seems to be on track to get its film adaptation. Legendary Entertainment had picked up the rights and James Ashcroft (Coming Home in the Dark) is on board to direct.