Goth Chick News: Halloween Ends Is Likely Not the End
Goth Chick News: Halloween Ends Is Likely Not the End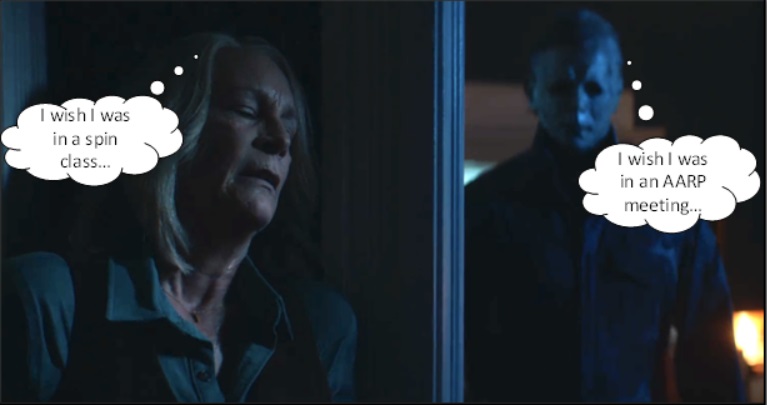 Last week I dropped a little truth on how box office take determines which movies and movie makers continue to get funded, or not. Using the example of Rob Zombie's forthcoming The Munsters movie, I laid out the financial equation which allows films such as this to be foisted on an unsuspecting audience, whether the audience wants it or not. Now, keep that in mind while we examine this phenomenon from a different angle.
The very lucrative Halloween franchise, birthed by John Carpenter in 1978, has since had many foster parents, including Rob Zombie who cranked out two Halloween movies of his own in 2007 and 2009. Perhaps it is no coincidence that after those two efforts, death-defying slasher Michael Myers had the longest hiatus of his bloody career, as it would be nine years before anyone took another stab at a Halloween movie.
Enter GCN favorite Jason Blum and Blumhouse Productions. Blumhouse, who has been the driving force behind quite a few horror movie successes, partnered with Malek Akkad, the son of the late Moustapha Akkad, executive producer of the original Halloween franchise. In theory, their goal was to produce a 3-movie bookend to the franchise by bringing back scream queen extraordinaire Jamie Lee Curtis to reprise her role as Laurie Strode, the quintessential "final girl" from five of the prior films. This partnership gave us Halloween (2018) and Halloween Kills (2021), returning 17x and 6.5x profit to operating budget respectively, virtually ensuring Blumhouse would get another $20M to create the final film in his trilogy.
Which brings us to the thirteenth installment of the Halloween film franchise, Halloween Ends, whose first-look trailer was released this week.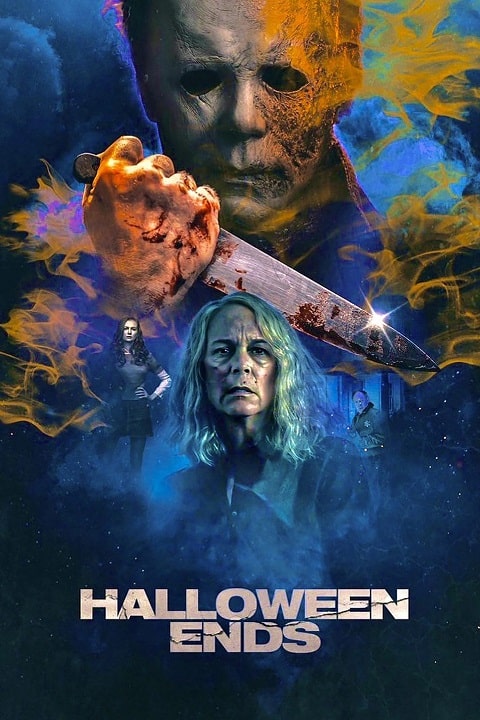 Four years after the events of last year's Halloween Kills, Laurie is living with her granddaughter Allyson (Andi Matichak) and is finishing writing her memoir. Michael Myers hasn't been seen since. Laurie, after allowing the specter of Michael to determine and drive her reality for decades, has decided to liberate herself from fear and rage and embrace life. But when a young man, Corey Cunningham (Rohan Campbell), is accused of killing a boy he was babysitting, it ignites a cascade of violence and terror that will force Laurie to finally confront the evil she can't control, once and for all.
Now, it certainly looks like Halloween Ends is really going to be the end for Michael Myers. Not only does the title imply this is it, but there's also the artistic perfection of this being the 13th movie. It's also been 44 years since the first movie was released, which is a nice symmetrical number. And if my math is right, Laurie Strode who was 17-years-old in 1978 is now a 61-year-old grandmother, and Michael himself is 65 assuming he's still actually counting birthdays. All things considered; Halloween Ends would be a great… well… end.
However, in a February interview with Comicbook.com, Carpenter joked,
Let me explain the movie business to you: if you take a dollar sign and attach it to anything, there will be somebody who wants to do a sequel. It will live.
Then you've got Jason Blum in a June interview with ScreenRant saying that Halloween Ends would not be the final film in the franchise, but will simply be the last Halloween movie under Blumhouse Productions, with the rights to the series reverting back to Akkad following the release of Halloween Ends.
So, when is the end, not then end?
When the money is rolling of course.
Halloween Ends is set to release on October 14, 2022