Merry Christmas from Black Gate
Merry Christmas from Black Gate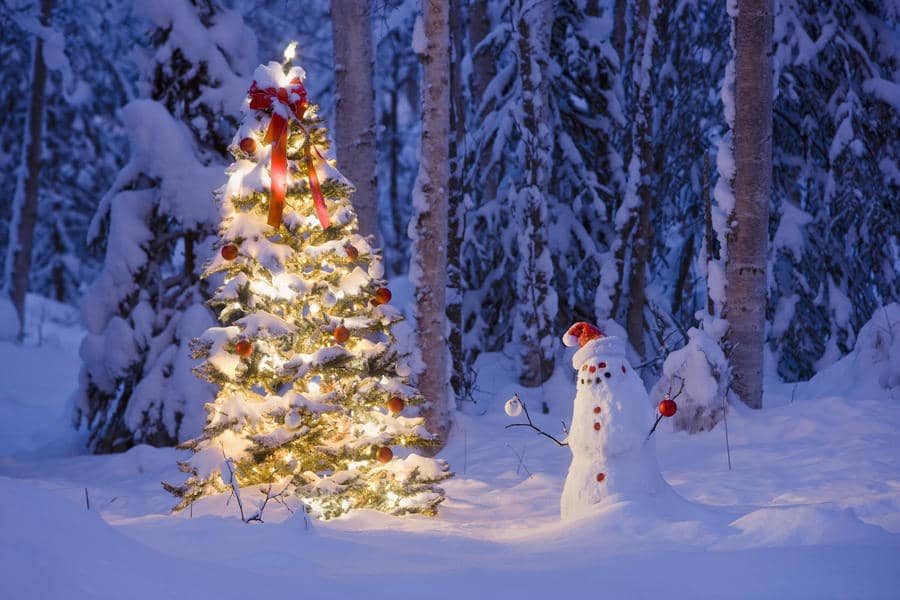 It's evening in the O'Neill household, the sounds of Christmas music and video games have finally subsided (a little), and it's almost… quiet. I'm finally in front of my computer, looking out over our backyard, with a peaceful minute to compose my annual Christmas message.
It's been a helluva year. Plagues and pandemics. Economic uncertainty. Climate change. Endless political rancor. I suppose this is what being an adult is all about: seeing the world as it truly is, with all its dangers and uncertainties. I can see why so many people my age yearn for "a simpler time" — meaning the years when the world's problems seemed vastly smaller, because they were too young to pay attention.
The world has always has problems, and I guess they've always seemed unsurmountable. When we first launched this site over two decades ago, I was consumed with traffic numbers, page views, and deadlines. In the intervening years we've achieved the kind of success I never dreamed of, easily surpassing two million pages views a month at our peak. But running Black Gate has taught me that true success isn't captured in traffic metrics.
The most rewarding part of running this site — by far — has been relationships I've cultivated in the process, and the amazing things our readers have taught me. It's been in the surprising and endless ways this little website has enriched my life, by introducing me to so many wonderful folks who share my love of reading, and fantasy.
The older I get, the more I've come to believe that the world's biggest problems will be solved the same way. Not by trying to educate others. But by opening ourselves up to learn, to becoming a willing part of a raucous and growing community that circles the globe.
I have all of you to thank for that little insight, and it's brought me a lot of peace in this frightening and sometimes terrible time. Thank you all.
On behalf of the vast and unruly collective that is Black Gate, I would like to wish you all Merry Christmas and Happy Holidays. Continue being excellent — it's what you're good at.