L. Frank Baum's Oz Series #4: Dorothy and the Wizard in Oz
L. Frank Baum's Oz Series #4: Dorothy and the Wizard in Oz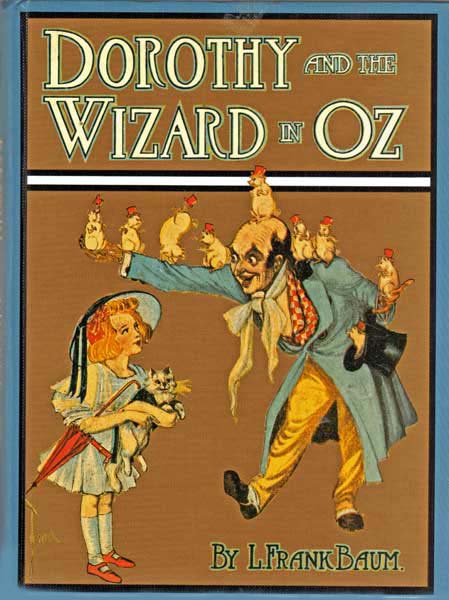 I've continued reading the Oz series by videoconferencing with my niece a few times a week. We're having a lot of fun. Not long ago, we finished L. Frank Baum's fourth entry in the series he really didn't want to write, but as they say…. "if you back up a dump truck full of money…"
Dorothy is going to rejoin her Uncle Henry in California where he's visiting his brother. She's picked up at the train by Jeb and his horse and buggy. On the way to the ranch, a terrible earthquake opens the ground and swallows them up!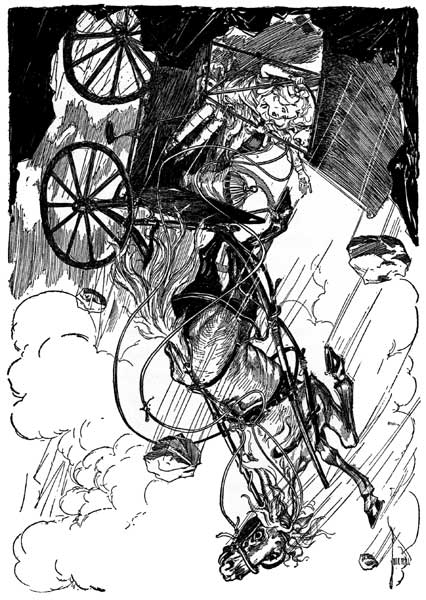 It looks for a second like it's game over for Dorothy and Jeb, but after they realize they're still falling and haven't been dashed to death, Dorothy comforts Jeb with the knowledge that she's probably on another adventure.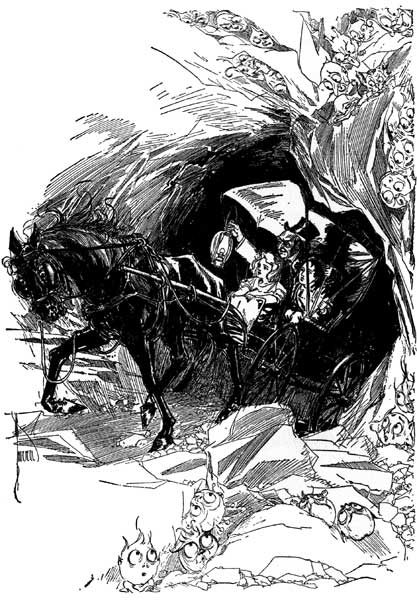 Sure enough, they arrive in a subterranean cavern full of strange people who don't want them there. Coincidentally, our friend the Wizard has been swallowed in the same Earthquake. To find their way out to the surface, they're going to have to travel through the strange underground world.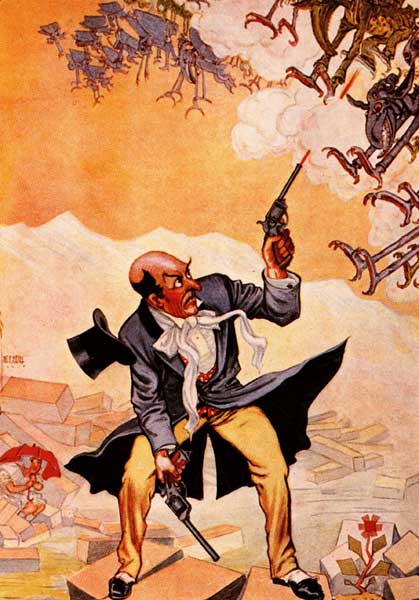 They find houses of invisible people, kingdoms of wooden gargoyles, and other weird societies that force them to resist violence. It turns out that the Wizard has a pair of dueling pistols and a cane with a secret sword in it. They prove variably useful and so our friends have to survive on their wits and courage.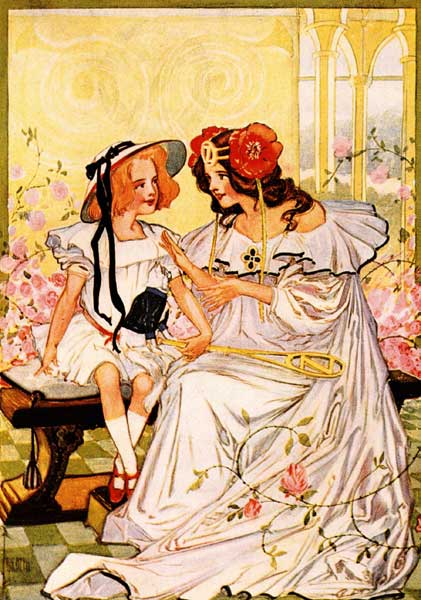 They eventually make their way to Oz with the help of Ozma who whisks them there when she realizes Dorothy is in trouble. This isn't the first or last Oz book to solve a certain amount of the story with Ozma Ex Machina, but my niece didn't seem to notice.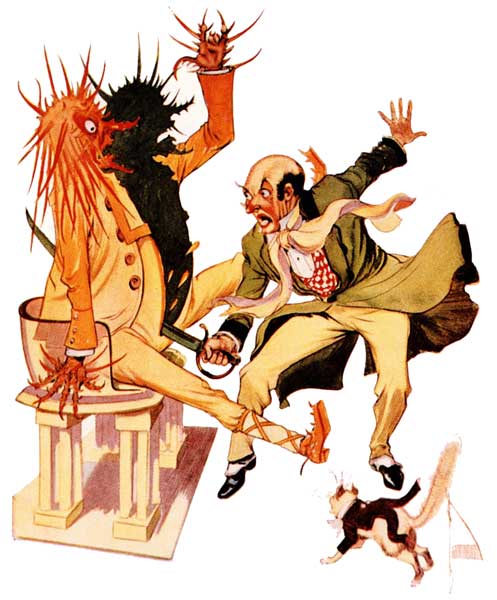 We were too busy debating the behavior of the animals in the party. Dorothy has a cat called Eureka who is not very polite or well behaved and in the different fairy countries they traverse, only seems to want to eat the miniature pigs that the Wizard brought along as magic props.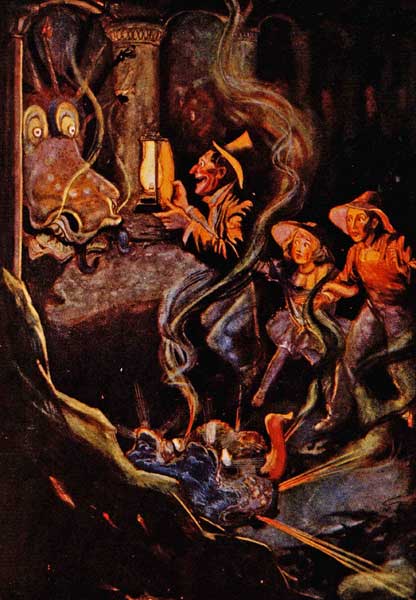 At the same time, the cab horse Bill is quite jealous of the magical sawhorse and not very polite. And when they race (because Bill the cab horse insisted), he's not a very gracious loser at all. So there were some interesting ethical moments for my niece and I to discuss. And a lot of silliness.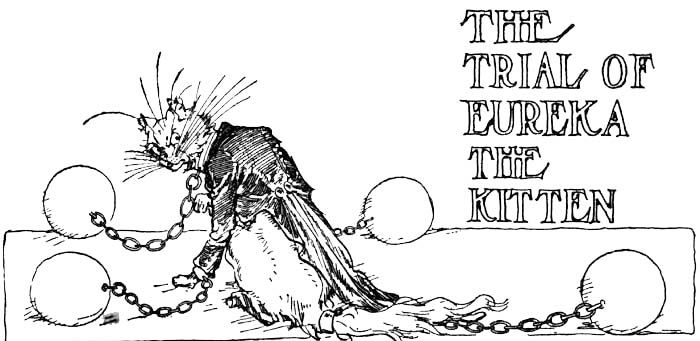 I was sad that the cat didn't get the punishment I feel he deserved, but no one ever said I'm the world's biggest cat fan. Am I the only writer in the world who wasn't issued a cat?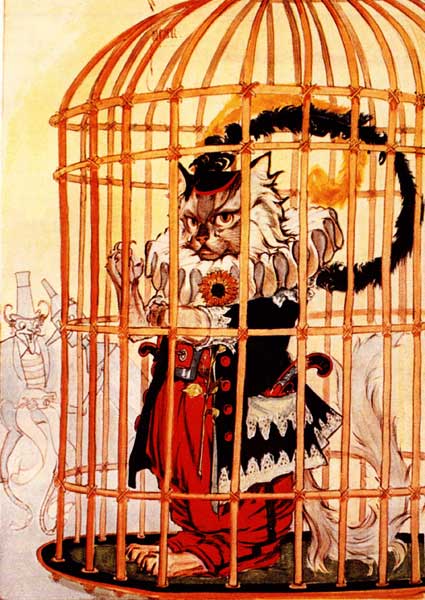 This book was a lot of silly fun, even for a 10-year old, even for a 50-year old. And it's public domain, in ebook and audiobook, so I encourage you to check it out!
---
Derek Künsken writes science fiction in Gatineau, Québec. His first novel, The Quantum Magician, a space opera heist, was a finalist for the Locus, Aurora and Chinese Nebula awards. Its sequel, The Quantum Garden was an Aurora finalist as well. His third novel, The House of Styx, got a starred review in Publishers' Weekly and the Library Journal and is out in audio and ebook (order link); and the hardcover will release in April, 2021.