19 Movies Presents 13 Lucky Movies for Halloween Viewing
19 Movies Presents 13 Lucky Movies for Halloween Viewing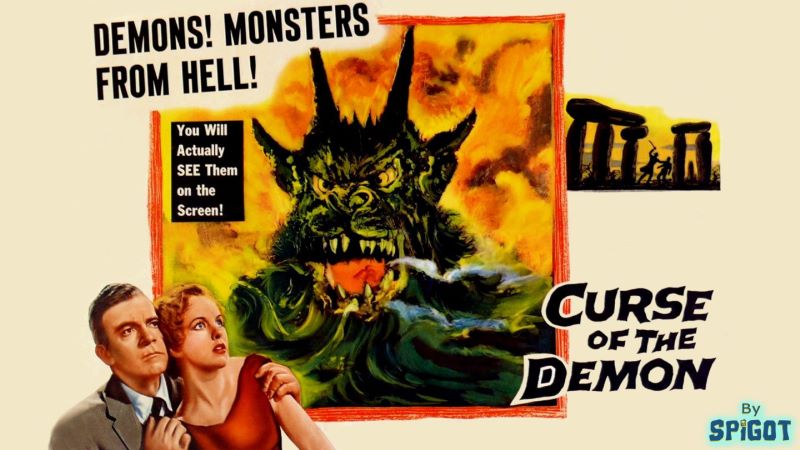 Here's thirteen movies in five groups suitable for double, or, if you have the stamina, triple feature viewing. Have a safe and fun Halloween!
British Films
We begin with two British films which couldn't be more diverse in their approach.
Curse of the Demon/Night of the Demon
One movie, with two titles, this 1957 film starring Dana Andrews was directed by Jacques Tourneur who also directed Cat People and I Walked With A Zombie. The U. S. version, (Curse of the Demon) is an 83 minute version of the original 95 minute British release, which is the better film.
Andrews plays an American psychologist who travels to England to attend a scientific conference and gets caught up in investigating the death of a colleague, possibly at the hands (or claws) of a satanic cult. Andrews is so superciliously smug that you may find yourself rooting for the cultists. The screenplay is based on the classic M. R. James short story, "The Casting of the Runes." Commonly and cheaply available on DVD (one release contains both versions), the truncated version is also available to rent on Prime Streaming.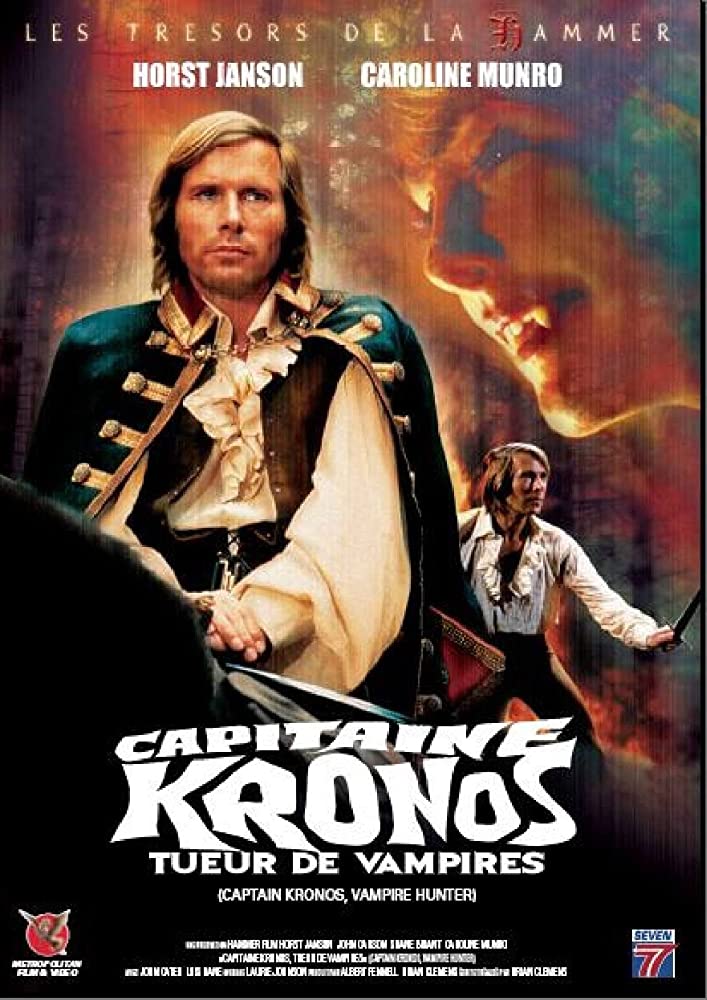 Captain Kronos, Vampire Hunter (1974)
This is far more action oriented and is the only example I can think of of the swords and fangs sub-genre. Brian Clemens, the writer/director of this action-horror epic from the waning years of Hammer Studios, best known as the main scriptwriter of The Avengers television show (he also cast Diana Rigg to replace Honor Blackman when she departed the series), also worked on other shows, including The Baron, The Persuaders, and the Adventurer, so it's not terribly surprising that he took this one in a rather more swashbuckling direction than many horror films. Starring Horst Janson (who had a very long career in foreign movies and television) as a sword-wielding ex-soldier and a very young Caroline Munroe.
A series of Kronos movies was planned, but, alas, Hammer sunk into bankruptcy. The Blu-Ray is widely available and it can also be viewed for free on Amazon Prime.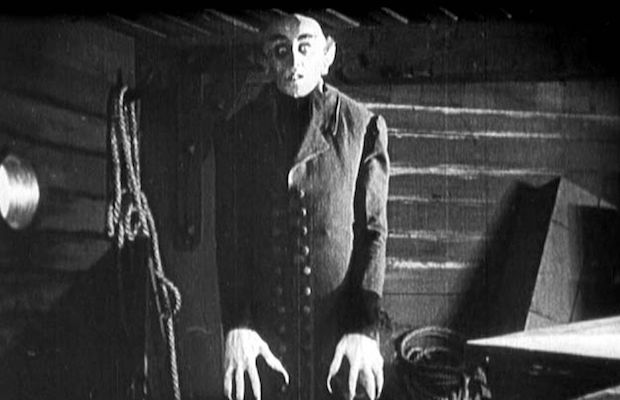 The Nosferatu Duology
Nosferatu (1922)
Murnau's silent German Expressionist film was almost sued out of existence by the Bram Stoker estate, with only a few prints surviving court-ordered destruction. This first feature-length vampire movie wasn't screened in America until 1929. It's a favorite of critics and film scholars and in 2010 was ranked 21st in Empire Magazine's "100 Best Films of World Cinema."
Maybe a bit of an over-reach, but it did set the template for a hundred years of horror films. It's been in public domain for a long time, so countless versions are available, but you can't go wrong with one of the more recent Blu-Ray versions.
Shadow of the Vampire (2000)
You've seen Nosferatu, now see the real story behind the making of the silent classic. Purportedly. Starring John Malcovich as F. W. Murnau and Willem Dafoe as actor/vampire Max Schreck (who received a Best Supporting Actor nomination for his performance), this decidedly off-kilter examination of the creative urge is in turns funny and horrific, but entirely compelling.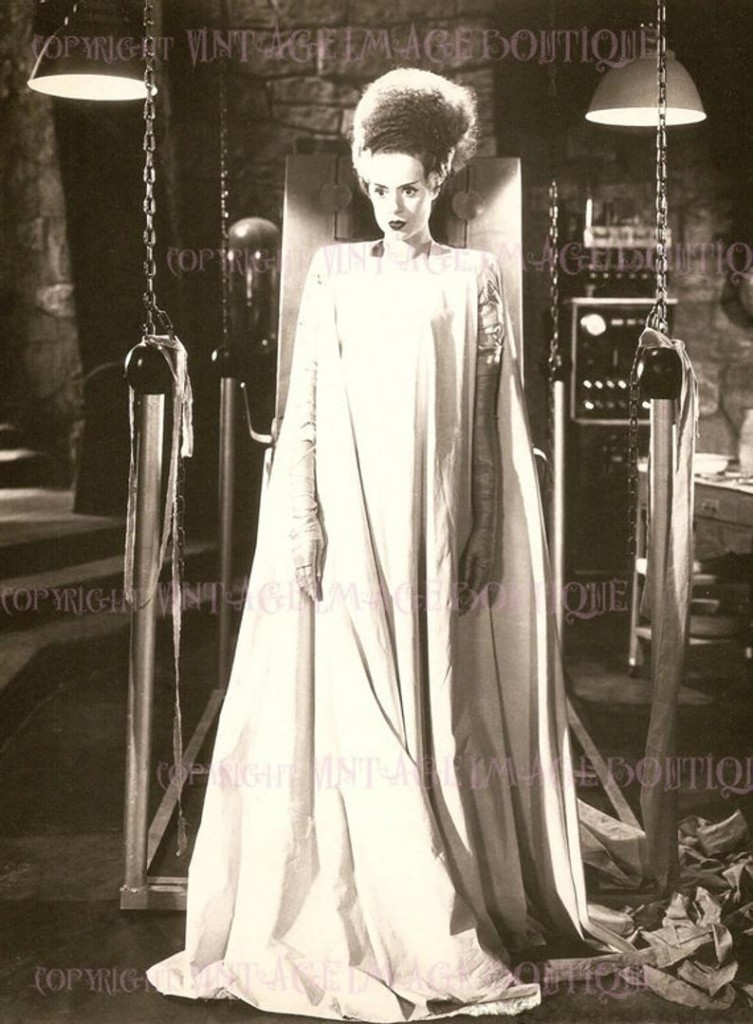 Classic Horrors
The Bride of Frankenstein (1935)
The Bride of Frankenstein needs no introduction. Widely regarded as one of the greatest film sequels ever made as well as director James Whale's masterpiece, by any measure it's the best of the early Universal classics. Whale's battles with censorship are well-documented, but his artistic vision managed to get through the fog of petty censorship pretty much intact.
It's a spectacular looking film, and Whales elicited great performances from a stellar cast which included Boris Karloff, Elsa Lanchester (in a dual role), Colin Clive, Ernest Thesiger, Dwight Frye, and an uncredited John Carradine. Widely available on Blu-Ray, it also can be rented on Amazon Prime.
The Mummy (1932)
The Mummy, directed by Karl Freund (cinematographer on Metropolis [1927], Dracula [1931], and, perhaps most horrific of all, I Love Lucy [1951-7]) is another iconic Universal classic. It starred Dracula veterans Edward Van Sloan and David Manners, and of course features another great performance by Boris Karloff. It inspired a number of inferior sequels, none of which approached the standard set by the original. Widely available.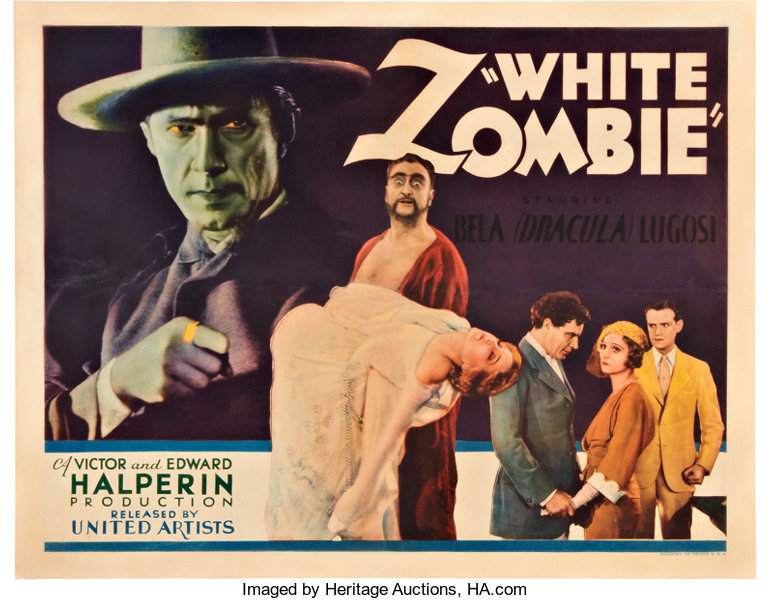 White Zombie (1932)
The first feature length voodoo film, White Zombie stars Bela Lugosi, fresh off Dracula (1931) in what is widely regarded as his second greatest role, zombie master Murder Legendre (with make up courtesy of the great Jack Pierce).
Made by the Halperin Brothers on the quick (eleven days of filming) and cheap (most of the sets were rented from Universal, and had appeared in such films as Dracula, Frankenstein, The Hunchback of Notre Dame, and others), it's soaked in eerie atmosphere though (with the exception of Lugosi) the acting is not up to modern standards. Long in the public domain, DVDs and Blu-Rays of varying quality are available, though the Cary Roan Blu-Ray is excellent. (I just watched it last night.)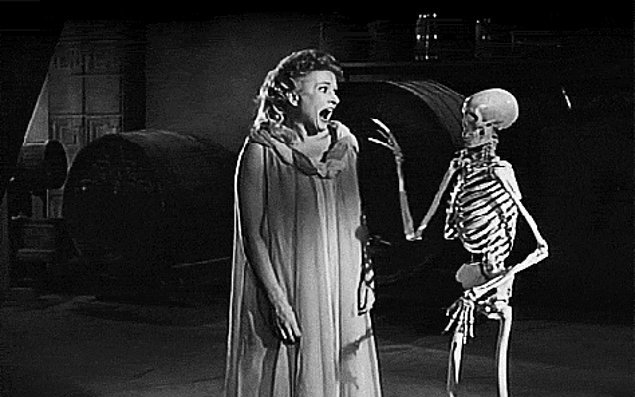 Haunted Houses
What's Halloween without a haunted house movie? How about three of them, all also quite diverse in approach and atmosphere?
The House on Haunted Hill (1959)
The House on Haunted Hill stars Vincent Price as an eccentric millionaire and Carol Ohmart as his scheming wife. For obscure reasons, Price invites five people to a haunted house party, offering $10,000 to anyone who stays the night, or their heirs if they don't survive. The exterior shots of the murder manor are the Ennis House, a Frank Lloyd Wright designed home in Los Felize, Ca. Most of the interiors were filmed in studio, presumably because the Lloyd house lacked an acid pool in the basement, along with other horrific amenities.
The plot doesn't entirely make sense and is more campy than creepy, but fun. Riff Tracks did one of their better jobs on it. Commonly and cheaply available, but beware of remakes.
The Haunting (1963)
The Haunting is set in England, but directed by American Robert Wise (who helmed such diverse films as West Side Story, The Sound of Music, The Sand Pebbles, and Star Trek: The Motion Picture). Based on the Shirley Jackson novel of the same name, both film and novel have been short-listed on many most-frightening lists.
The plot concerns a para-psychologist studying events at a purportedly haunted house. No camp here, as the film relies on subtle and unsettling special effects as well as the acting talents of Julie Harris and Claire Bloom to tell its story and lets the viewers decide if they're witnessing mental deterioration or actual supernatural events. Again, common and cheap. Avoid the remake at all costs.
The Legend of Hell House (1973)
A British film based on the Richard Matheson novel Hell House. Investigators come to a purportedly haunted English manor once owned by Emeric Belasco, a perverted millionaire and serial killer who vanished after a massacre occurred at the estate.
One of the investigators is a physicist who believes that the problems in the house are caused by "unfocused electromagnetic energy" and has a machine that can dispense with such. Another, played by Roddy McDowell, is the only survivor of a team of paranormal researchers who'd attempted to clear the house twenty years earlier. Who's right, the spiritualist or the materialist?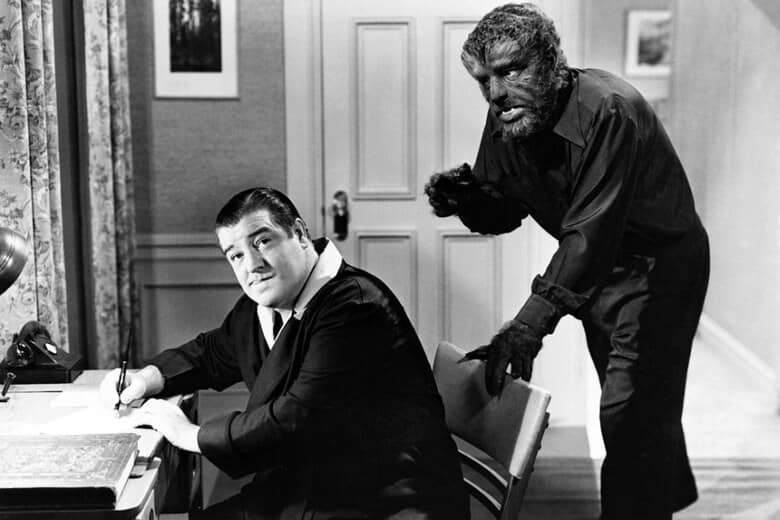 Comedies
What's Halloween without a little fun?
Abbott and Costello Meet Frankenstein (1948)
I'm not a huge fan of Abbott and Costello, but this is the first and by far the best of their "meet" films where they run across some version or other of the Universal monsters. I'm not alone in that opinion, as it's rated #56 in the American Film Institute's list of "100 Funniest American Movies."
Co-starring Glenn Strange as Frankenstein's monster, Bela Lugosi as Count Dracula, and Lon Chaney as the Wolf Man (he also pinch-hits for Strange in a scene after Strange had broken his ankle in an on-set accident), as well as an uncredited Vincent Price. They pull off the difficult horror-comedy combo by treating the various monsters in a seriously dead-pan manner while reprising some tried and true routines from other films.
Young Frankenstein (1974)
Young Frankenstein was directed by Mel Brooks, from a screenplay by Gene Wilder and Mel Brooks, and starring Gene Wilder and Peter Boyle with a stellar supporting cast including Teri Garr, Cloris Leachman, Marty Feldman, and Madeline Kahn.
This is Mel Brooks most disciplined, and, I think, funniest movie. It's a parody of the old Universal films, but loving rather than vicious, and more of a homage then a send-up. Ranked #13 on the American Film Institute's list of 100 Funniest American Films. Widely available on DVD and Blu-Ray.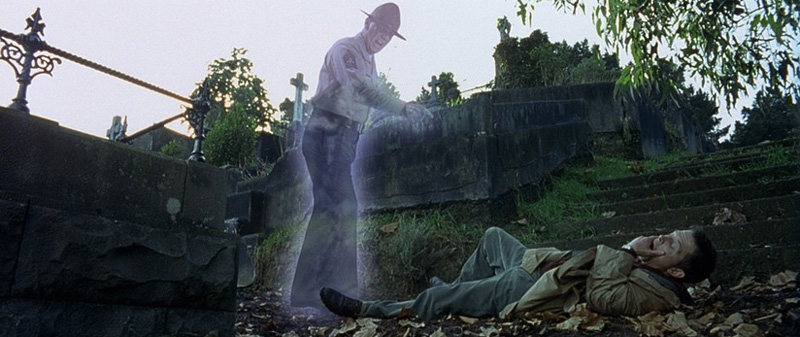 The Frighteners (1996)
Directed and co-written (with Fran Walsh) by this guy named Peter Jackson, who made some movies about some rings that you may have heard of. This film (starring Michael J. Fox, John Astin, Dee Wallace Stone, Jeffrey Combs, and Jake Busey) brings horror-comedy into the special effects era. Some critics at the time of release panned the movie for its effects, but their comments now read like a those of old guys complaining about kids standing on their lawns. Maybe it was over the top for 1996, now it seems almost restrained and manages to be in turns both funny and chilling. Also widely available.
Other posts in this series:
19 1950's SF Movies To Help Get You Through the Next Few Weeks
Son of 19 Movies: The Good, the Bad, and the Weird Edition
19 Movies Visits the Land of the Rising Sun
19 Movies Goes to the Movies with Perry Rhodan
19 Movies Looks at Mexican Horror Films of the 1950's-1960's
---
John Jos. Miller's latest publication is: "An Annotated Long Night at the Palmer House." Next up: Death Draws Five (Tor, November 2021). See: www.facebook.com/john.j.miller .9883