Goth Chick News: The Craft Gets a Surprise Sequel
Goth Chick News: The Craft Gets a Surprise Sequel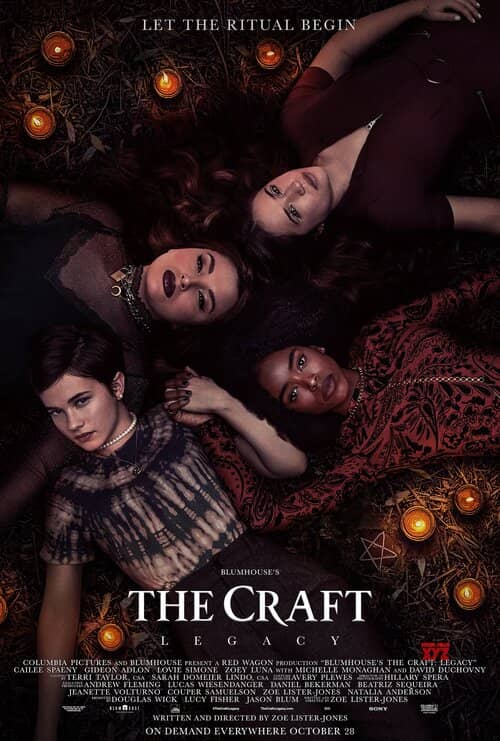 We here at Goth Chick News would normally begin this time of year doing two things: checking out what's new on the local haunted attraction scene, and spending hours in a darkened theater taking in the new seasonal offerings. However, as we explained last week, Halloween seems very well positioned to reinvent itself amidst the B-movie plotline we're current living in, and the horror film scene is no exception. Though streaming services are busy dropping or about to drop quite a lot to be excited about (Ratched, The Haunting of Bly Manor, Lovecraft Country), it takes my horror-film-director-crush to show up bearing the epitome of surprise Halloween treats.
Jason Blum's Blumhouse Production announced this week that they have been sneakily working on a sequel to the 1996 cult favorite The Craft, schedule to drop directly to your living room this month. "We're thrilled that our partners at Sony Pictures are looking at the landscape opportunistically this Halloween, for audiences to watch at home in the U.S.," Blum said in a statement.
Entitled The Craft: Legacy, the story is a continuation of the original, with a new cabal of girls experimenting with supernatural powers. Here's the official synopsis.
When starting at a new school, Hannah befriends Tabby, Lourdes, and Frankie, and quickly becomes the fourth member of their Clique. Hannah soon learns that she somehow brings great power to the quartet. In Blumhouse's continuation of the cult hit 'The Craft', an eclectic foursome of aspiring teenage witches get more than they bargained for as they lean into their newfound powers.
Scored to a haunting rendition of "Girls Just Wanna Have Fun," the trailer hints at a glossier update to the original property.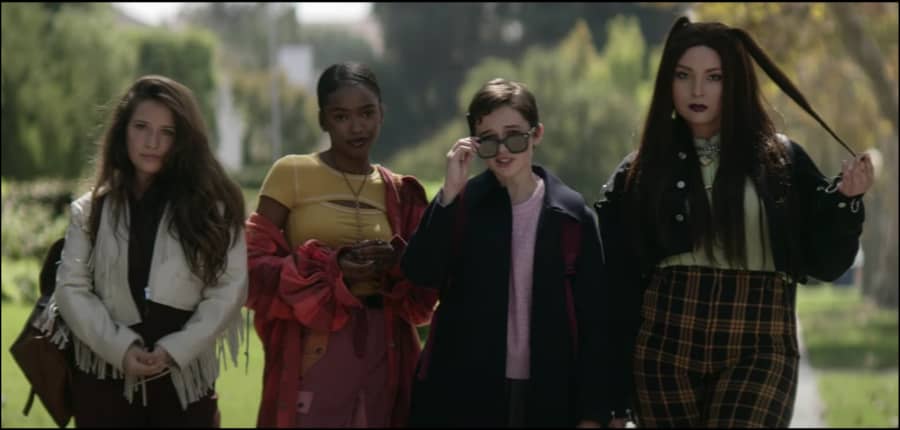 This one displays a chilling element that hints the Blumhouse version is going to be more on the horror movie side of the spectrum, as opposed to the 1996 version which leaned more toward dark comedy. Will that resonate with the fans? Check it out for yourself.
Written and directed by Zoe Lister-Jones, The Craft: Legacy stars Cailee Spaeny (Bad Times at the El Royale), Gideon Adlon (Blockers), Lovie Simone (Orange is the New Black), Michelle Monaghan (Kiss Kiss Bang Bang), newcomer Zoey Luna, and (yes, you saw that right) David Duchovny. Jason Blum is serving as a producer.
The Craft: Legacy is coming straight to at-home VOD in the U.S. on October 28, with leading digital retailers offering a 48-hour rental for $19.99, and digital purchase for $24.99. An international theatrical release is anticipated, with details to be solidified in the weeks ahead.
Happy October everyone.