Goth Chick News: Who Doesn't Love (Halloween) Legos?
Goth Chick News: Who Doesn't Love (Halloween) Legos?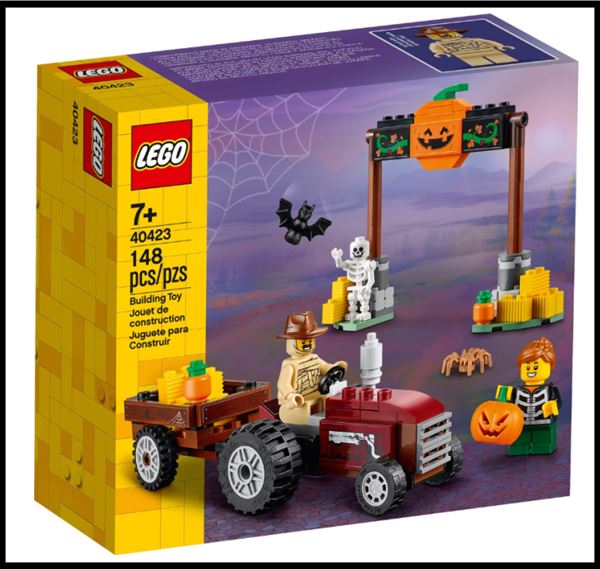 Nothing is quite as satisfying as a good Lego project. It must be a hold-over feeling of accomplishment from childhood that has caused a serious surge in Lego fandom in the last ten years, boosted still further these days by the fact we're mostly stuck at home. Lego credits its recent success to adult fans who find building Lego projects relaxing, which I can personally vouch for, at least until you step on one.
Lego is still privately held by the Kristiansen family in Denmark, but recently released financial info has Lego sales up $5.5 billion in the first half of 2020. Difficult as it is to imagine, the company was on the brink of ruin about 15 years ago, but today is cited a one of the biggest turnarounds in corporate history due to embracing themed tie-in sets and a multi-generational fan base.
Speaking of themed tie-in sets, I'm always on the lookout for a new Legos, telling myself I'll eventually turn my collection over to someone's child (unlikely). And Lego, like me, considers any time of year fair game for a Halloween offering which is why I'm particularly excited about their announcement this week.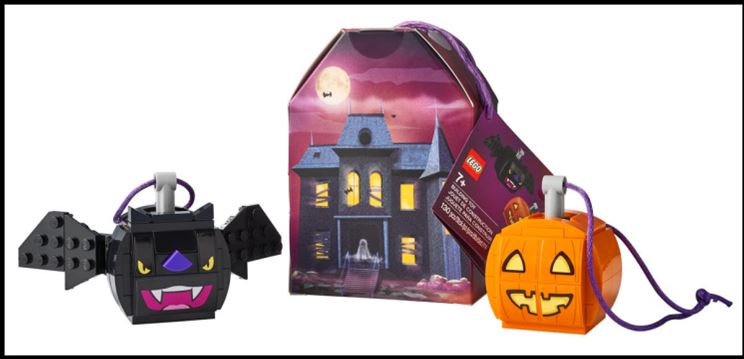 Set for release on August 1st, Lego's newest offering, the Halloween Hayride set (#40423) comes with 148 pieces and includes buildable entrance arch, vintage tractor, hay cart and lots of decorative details. The set features 2 mini-figures in costume; a tractor driver dressed as a mummy and a girl with skeleton costume, along with a skeleton figure.
As a double bonus, releasing on the same day is the Pumpkin & Bat Duo (#854049). This 131-piece set features a brick-built pumpkin and bat with adjustable wings. Both buildable models have scary face stickers and strings to hang them up, and they come housed in Halloween packaging.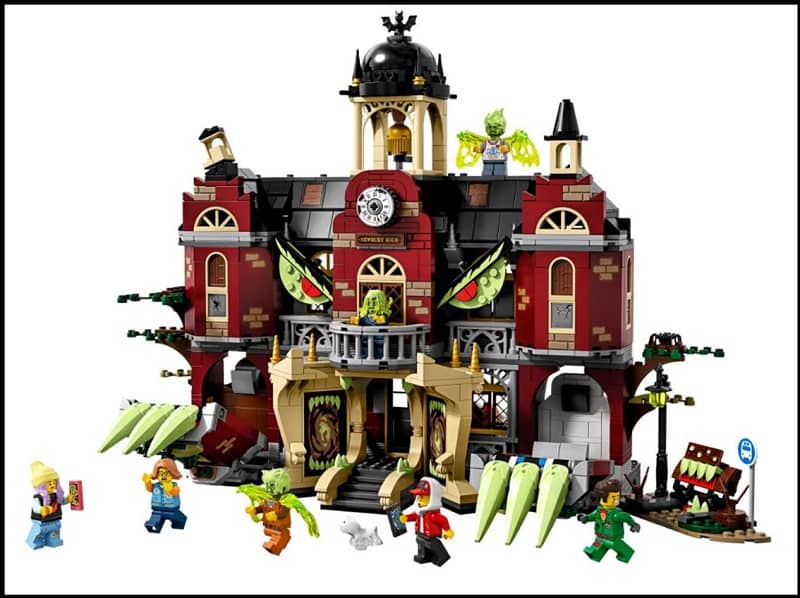 Newbury Haunted High School
Both sets are appropriate for the younger Lego fans, while being awesome additions for the collector. They are also far less financially taxing at $12.99 and $9.99 respectively, than last year's offering. The impressive Newbury Haunted High School (#70425) from 2019 was not only very detailed, but came with an interactive app and a $129 price tag. You can check out all the Lego sets at their website and if you want to see those coming up in my favorite category, type "haunted" in the search box.