Goth Chick News: Sigourney Weaver is Back Kicking the Snot Out of Aliens – Right Now
Goth Chick News: Sigourney Weaver is Back Kicking the Snot Out of Aliens – Right Now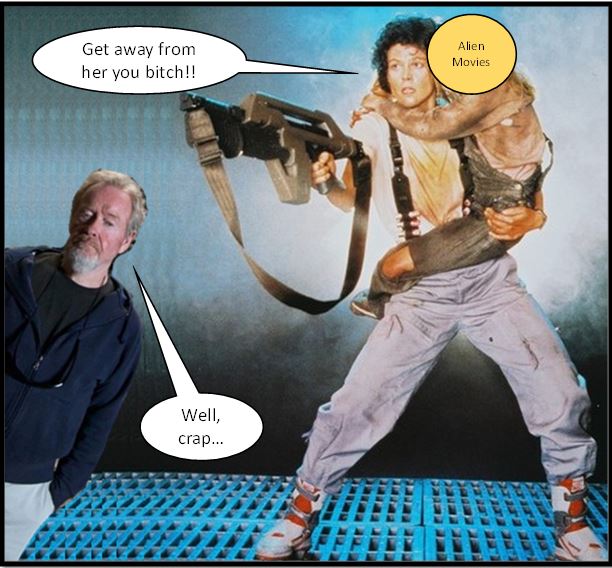 Socially distant Zoom call. Earlier this week:
Black Gate Photog Chris Z: Do you think they'll ever fix the Alien franchise?

Goth Chick: By 'fix' do you mean ignore the hot mess of Aliens 3 and 4, along with the travesty that was those Prometheus movies?

BGPCZ: Though I'm clearly not as emotionally scarred as you, basically yes.

GC: I am still holding out hope for the Neill Blomkamp / James Cameron reboot that picks up Ripley and Hicks' characters after Aliens 2. You know, the one Ridley Scott utterly destroyed with his announcement he was coming up with something better?

BGPCZ: The 'something better' that gave us Prometheus.

GC: (gagging noise) Yes. Cameron was hinting it was a go early last year, so there's still hope.
And that, dear BG readers is what caused me to go hunting to see if there were any new developments on that front, which is when I discovered this – embarrassed as I am to be so late to this party.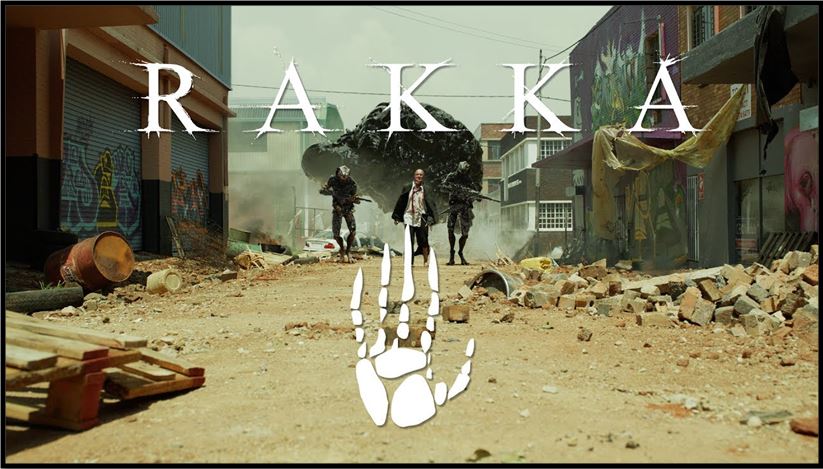 Turns out Mr. Blomkamp wasn't going to be deterred by Scott c-blocking his attempt to reunite Ms. Weaver with some drooling, toothy extraterrestrials. And while he was at it, Blomkamp was also fed up with a couple other issues with making movies in Hollywood such as lack of creative control and money trumping everything. He imagined a world where he'd personally be in charge of how everything worked, where he'd get creative types together who wanted to experiment without worry about box office returns.
And so, he did.
Enter Blomkamp's Canada-based indie production house, Oats Studios; the product of he and his two besties, visual effects guru Chris Harvey (Tron: Legacy, Zero Dark Thirty) and production designer Richard Simpson. To my shame, they've been up and running since 2017, producing what I can only call some of the most visually stunning, ambitiously entertaining short films I have ever encountered. There are 7 you can watch for free right now at the Oats Studios website, including 3 with multiple episodes, and 4 more coming soon. But the one I'm most excited to tell you about is called Rakka starring, you guessed it, Sigourney Weaver.
So how did Blomkamp get the likes of Sigourney Weaver, Carly Pope, Sharlto Copley, Jason Cope, Kellan Lutz, Michael Rogers, Jose Pablo Cantillo, and Dakota Fanning to join him in his micro-budget, indie-film frat house? That bit I have yet to figure out, but what I can promise you is a level of story-telling that is one step beyond.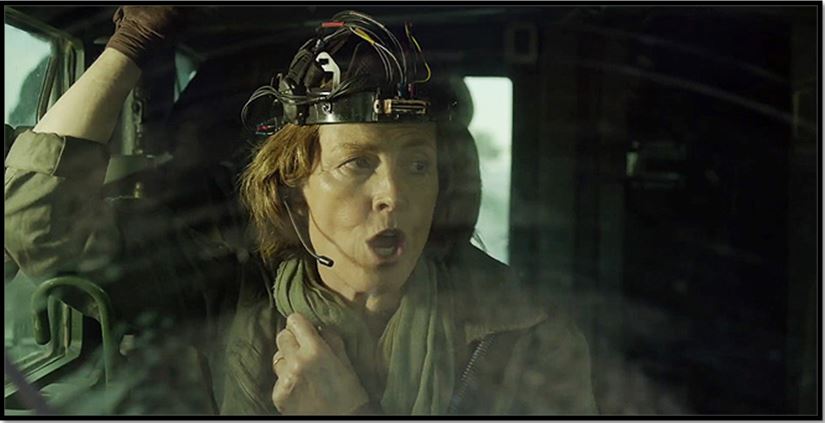 Sigourney Weaver in Rakka
Rakka is described this way:
A race of ruthless reptilian aliens has invaded the Earth and enslaved humanity through brute force and telepathy. The survivors, led by a woman named Jasper (Sigourney Weaver) are fighting a losing battle, but are able to turn the tide with the help of an angelic, messianic species and a mute precognitive.
It's bleak and horrifying, blood-soaked and riveting, with special effects that would be impressive for a big-budget blockbuster, but which are mind-blowing for an indie film. Weaver is just how you would image her to be, leading a small tribe of human survivors attempting to prevent their own extinction by a repulsive reptilian invader whose technology seems insurmountable.
But don't take my word for it. You can watch the entire thing below and judge for yourself.
I'm working my way through the rest of Oat Studios' offerings, and so far none have disappointed, though Rakka is my favorite at least until Bad President comes out. Follow the link and see that Blumkamp is capable of pushing the envelope on humor as well as scifi. His goal is to incubate ideas at Oat, and then turn them into feature length films. As Harvey remarked in a interview with Cartoon Brew,
It's about getting the audience more involved in what we're doing, with the end goal of outputting as many stories as we can, as shorts, and probably most of those being free. And then with every few batches of shorts, we would take one of those that resonated the most with us and the most with the audience and say, 'Let's make a whole feature and release it in theaters.
So, until Ripley and Hicks reunite, keep your eyes on Oats Studios. Blumkamp and crew are on a creative tear and we're the lucky recipients.
The ideas mostly come at night… mostly.