Goth Chick News: Universal Takes Up Its Dark Universe Again (insert facepalm here)
Goth Chick News: Universal Takes Up Its Dark Universe Again (insert facepalm here)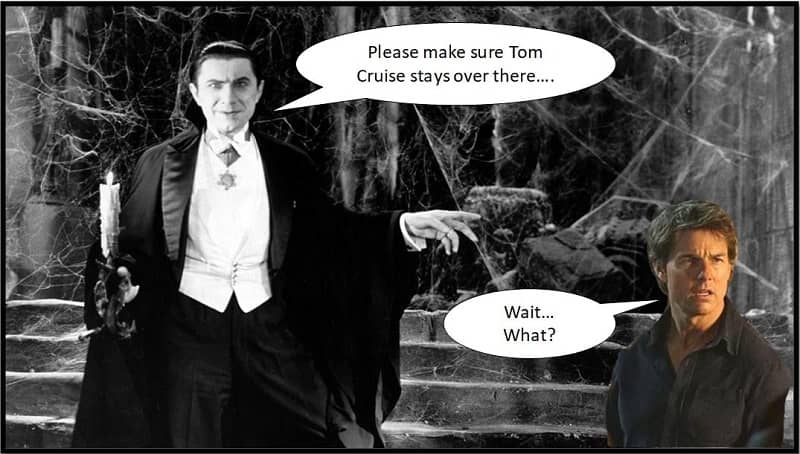 A few weeks ago I shared the news that Universal Studios was adding to its theme park property with a new attraction called Epic Universe. That park would be made up of four 'lands', one of which will be dedicated to Universal's classic monster characters. In my euphoria, I completely overlooked the inevitable truth that there was no way Universal was going hope the classic monster fans would make this new investment successful. No, they would have to try to attract a new generation of monster movie fans. They would have to modernize. Forget they blew it a couple of times already. The time is now to breathe life back into…
The Dark Universe.
Crud.
If you haven't been keeping score, this marketing idea was pretty much left for dead after the real-life horror that was the 2017 'modernization' of The Mummy, starring (and I use that word in the absolute broadest sense) Tom Cruise.
This, of course, was the second death of Dark Universe, which quietly imploded the first time with the 2014 retelling of Dracula in Dracula Untold. Never heard of it? Of course not. But as Douglas Adams famously reminded us, it will be the marketing people who will be first against the wall when the revolution comes. Until then, they're just banging away.
So, on the heels of The Invisible Man's number one opening on Feb. 28 and its $98.3 million haul so far, Universal is once again taking steps to revive its fabled stable of classic monsters for the big screen. Supposedly the big difference this time around is that the new batch of films will be stand-alone, moderately budgeted efforts, rather than big hot messes within an interconnected movie universe. If you hadn't heard, original plans had Johnny Depp playing the Invisible Man, Angelina Jolie starring as the Bride of Frankenstein, and on and on, with an utterly unbelievable Russell Crowe adding the connective tissue as Dr. Jekyll, monster expert.
A small glimmer of hope for this third endeavor does indeed burn eternal…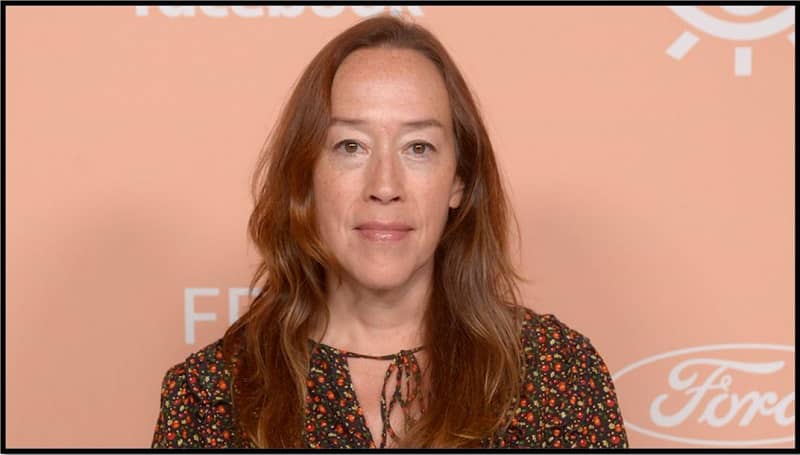 Director Karyn Kusama
The next installment appears to be a new Dracula feature that Karyn Kusama (Destroyer) will direct. Jason Blum's Blumhouse Productions, which helped kick-start the new monster movie line by making The Invisible Man for only $7 million, is in the midst of setting up and producing the vampire thriller. The interesting twist here is that Dracula as intellectual property, is in the public domain, which means Universal doesn't yet have a lock on the project. However, Blumhouse does have a 'first dibs' agreement in place with Universal and given the success of The Invisible Man, its unlikely they'd let Jason and crew go elsewhere.
Sources are telling the Hollywood Reporter that like The Invisible Man, which offered a contemporary spin on the classic H.G. Wells novel, the new Dracula will take place in modern times. That could be a reason to be skeptical of the outcome, except Kusama is no stranger to the horror genre. She was behind the camera to bring to life Diablo Cody's cult classic Jennifer's Body, which is one of my favorite horror films of the 2000's. On the TV front, she also been busy directing a number of episodes of such series as HBO's freshman hit The Outsider, based on the Stephen King horror-crime novel, and Showtime's Billions. Pair her up with Jason Blum, I'm inclined to give this one a chance for now.
It's very early days so no casting decisions have yet been announced. Though to me you'd have to go a long way to beat Claes Bang as the Count in this year's BBC miniseries Dracula. That one's available now on Netflix if you're looking for something to help take your mind of recent events. For now, we'll keep thinking good thoughts for Ms. Kusama and hope she pays appropriate tribute to an incredible legacy in the Universal archives…