A Sword & Sorcery Christmas
A Sword & Sorcery Christmas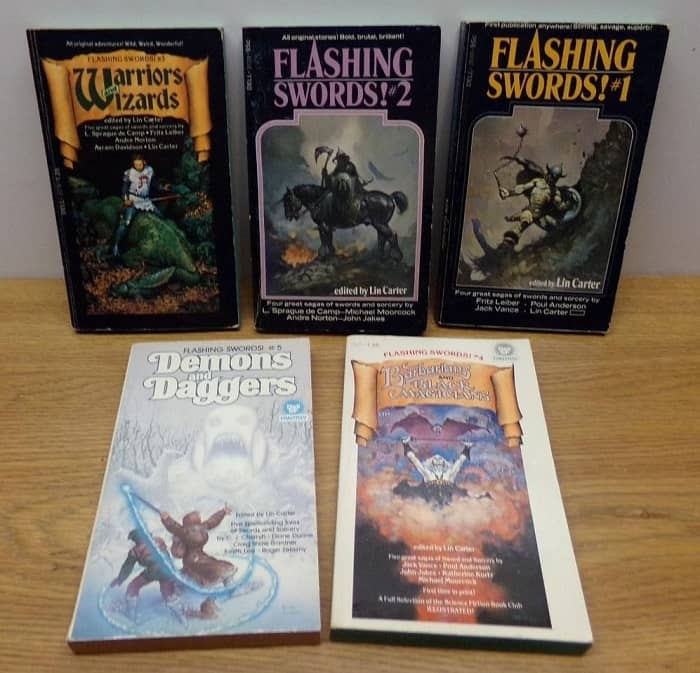 It's Christmas Eve. Everyone in the O'Neill household is wrapping presents, munching Christmas cookies, and listening to music (so… much… loud… music…). Yesterday I gave up and turned off the portable Bose speaker next to my head, because the music coming out of the basement was so loud I couldn't hear it.
Christmas break isn't just about having our kids home, food, and taxing my eardrums. It's also when I have time for more ambitious reading projects, and this year there's one in particular I'm really looking forward to. Bob Byrne challenged me to read more Robert E. Howard, and suggested I started with The Best of Robert E. Howard Volume 1:Crimson Shadows from Del Rey. When I asked what was special about the stories in that book, Bob said:
You need to read a couple. The guy running Black Gate has to be a little more REH-read. Solomon Kane is good, but… Read "Worms of the Earth," the Conan, and the el Borak. That book is where I read my first Solomon Kane. I bought the Kane book right after.
That seems like a good idea to me. I started investigating what others books I wanted to read over the 2019 Christmas break, and came across G. W. Thomas's exhaustive survey of 44 S&S anthologies on his Dark Worlds blog on November 14. Sword & Sorcery Anthologies 1963-1985 was a handy resource, and helped inspire my reading project to grow into a deeper exploration of 20th Century Sword & Sorcery.
Here's a snippet from Thomas' introduction.
The Sword & Sorcery boom of the late 1960s was driven by the publication of The Lord of the Rings by Donald A. [Wollheim] at Ballantine Books. That happen in 1966. L. Sprague de Camp had been working hard three years before this to make sure S&S was not forgotten. He edited the first S&S anthology in 1963, appropriately calling it Sword & Sorcery. (The moniker "Sword & Sorcery" had been coined only two years earlier by Fritz leiber responding to Michael Moorcock's suggestion in Amra…)

De Camp followed up his first book with The Spell of Seven in 1965 before Hans Stefan Santesson published the first of the Lancer collections, The Fantastic Swordsmen in 1967. The Sword & Sorcery [boom] was on!
Thomas covers all the classics you'd expect over the next two decades, including Lin Carter's Flashing Swords, Andrew Offutt's Swords Against Darkness, Robert Lynn Asprin and Lynn Abbey's Thieves World, Jessica Amanda Salmonson's Amazons, and many others.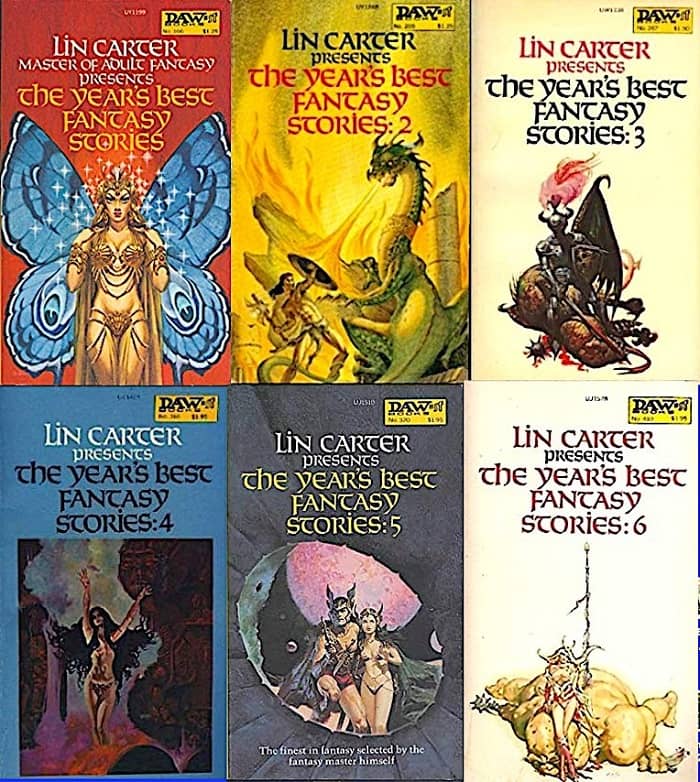 The one I'm most interested in this winter, however, is Lin's Carter and Arthur Saha's The Year's Best Fantasy Stories, published in 14 volumes between 1975 and 1989.
I neglected this one when it appeared, though I dutifully collected all the volumes over the years. There are far too many books to read over the next two weeks, but these slender volumes look perfect for dipping into during chilly evenings as 2019 draws to a close.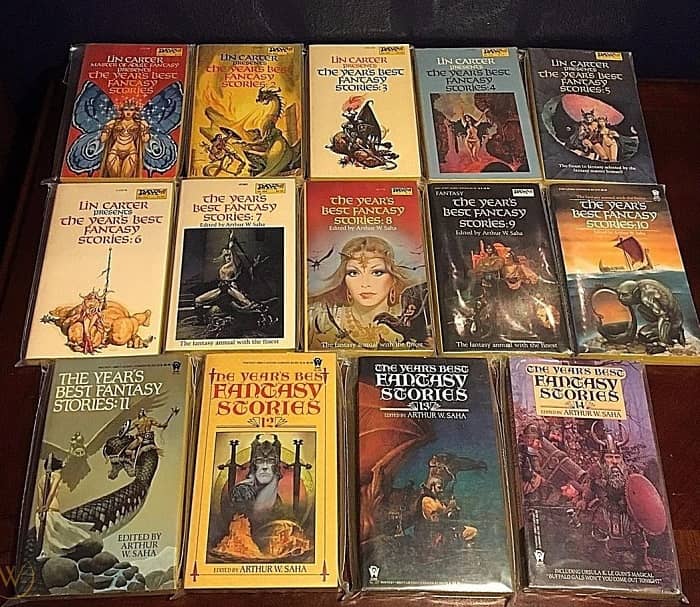 If all goes according to plan, the long nights of the next few days will be filled with Sword & Sorcery by Robert E. Howard, Jack Vance, Fritz Leiber, C. J. Cherryh, John Brunner, Tanith Lee, Craig Shaw Gardner, Janet Fox, Phyllis Eisenstein, and many other of the finest practitioners of the art in the late 70s and 80s. Should be fun. Thanks for the suggestion, Bob.
Anyone else have an end-of-year reading project they've been looking forward to? I'd love to hear about it. Shout out in the comments.