Goth Chick News: Universal Studio's HHN 29; The Real Horror Was the Cost
Goth Chick News: Universal Studio's HHN 29; The Real Horror Was the Cost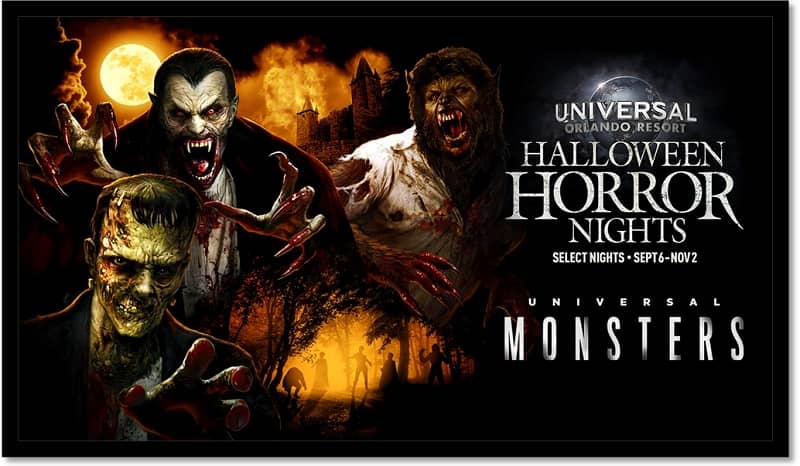 Last month I told you how I was hopefully looking forward to having another look at Universal Studio's Halloween Horror Nights (HHN for you cool kids). I say "hopefully" because my last visit there three years ago pretty much put me off what had been one of my all-time favorite Halloween events. Lack of adequate crowd control, lousy foot-traffic patterns and an event that was way oversold, took what should have been thrilling haunted attractions and turned them into real nightmare for anyone not enamored of being pressed against a lot of other sweaty bodies in 93-degree-plus heat.
But this year's offering was too tempting to pass up and I decided to give HHN 29 another go at the end of September. Now remember, Universal has been doing this for 29 years and with attractions themed off Stranger Things and Ghostbusters, anticipation was high.
So, how'd it go you ask?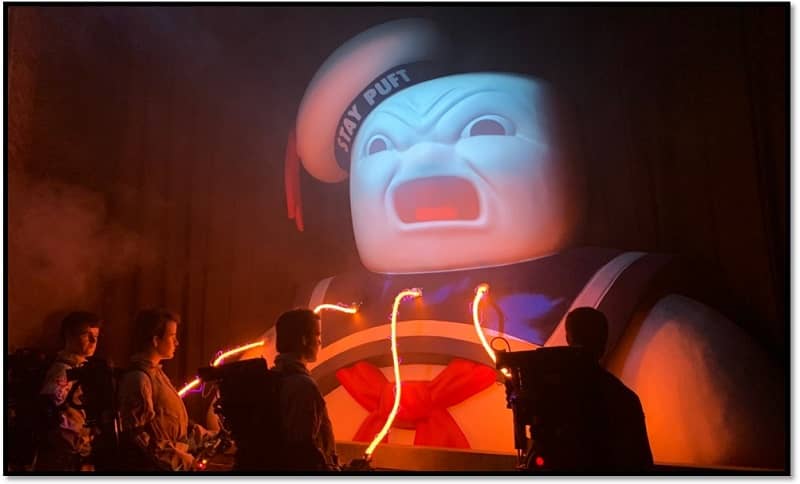 The Good
As you'd expect, Universal is unmatched for the level of detail and special effects they put into their haunted attractions. I mean, after all, they are the originators of big screen horror. We hit Ghostbusters first and it was everything I've come to expect. The attraction literally immersed us in the most pivotal scenes from the original movie such as the firehouse headquarters, the library and ultimately the rooftop confrontation with the Stay Puff Marshmallow Man and Gozer. The sets looked like… well… movie sets.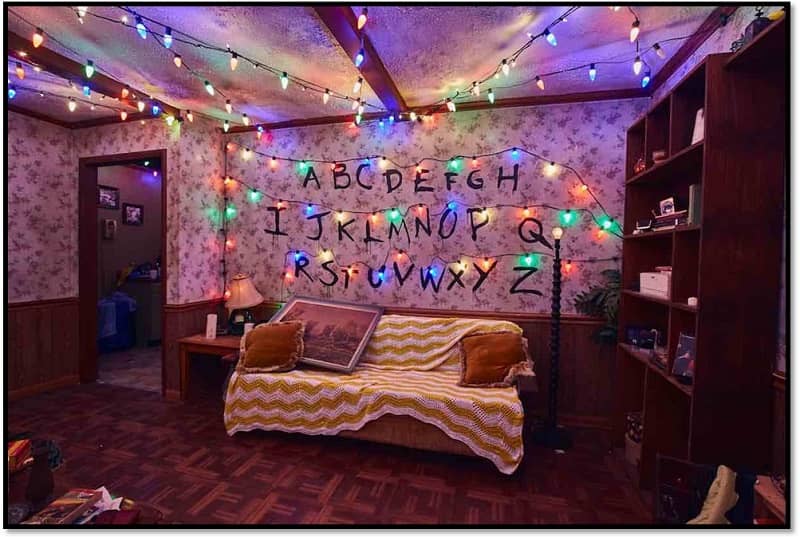 Same went for the Stranger Things house which focused on seasons 2 and 3 of the Netflix series. The Demogorgon suits blew us away since they enabled actors to menace us through the entire attraction, as was the fact the actors playing the primary characters throughout were dead ringers for the real things. The final showdown at the Starcourt Mall was every bit as elaborate as you can imagine, making this attraction a clear fan favorite. Rounding out the six IP ("intellectual property") houses was Rob Zombie's House of 1,000 Corpses timed with the release of Zombie's newest film, 3 From Hell and a fitting tribute to the recently departed Sig Haig. The attraction started on the exterior with a set matching the film and an eerily perfect Captain Spaulding beckoned you inside.
There were also several "original" houses not connected to known storylines and my personal favorite was Yeti: Terror of the Yukon. The attraction was set at a logging and trapping camp in the middle of a horrible blizzard, where the workers must try to survive more than just the treacherous cold conditions. Universal did a masterful job of capturing the desolation of an isolated, snowed-in camp complete with air conditioning cranked up so high you could literally see your breath.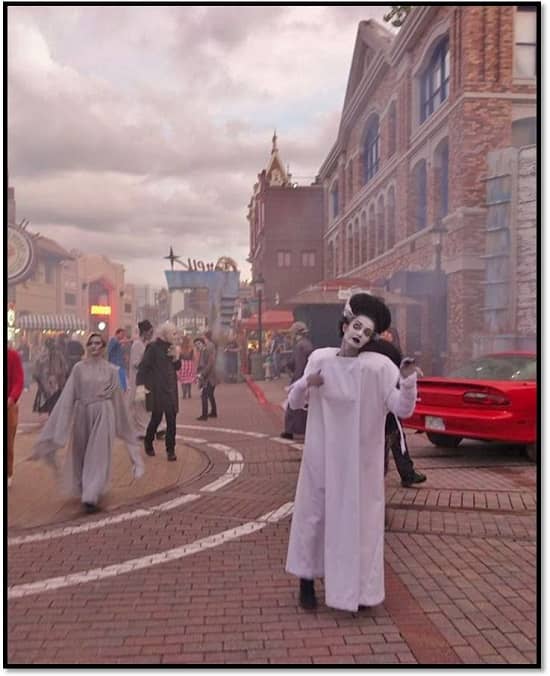 The Bad
Unfortunately, and in line with my last experience, the event was oversold. I don't knock Universal for capitalizing on what is clearly a good thing, but with a general admission ticket going for around $100 per person, it was seriously irritating to see the lines for the most the popular haunts almost immediately jumping up to an hour and forty-five minutes, and even the original houses being upwards of an hour. With ten houses in all, there would be absolutely no way for someone with general admission, to enjoy everything without an express pass.
We had both an express pass and a VIP entry which together for the Saturday night we were there, would have set us back an additional $180. So, if you want to experience everything HHN has to offer in one visit, be prepared to drop around $300 per person. VIP meant we got into the park at 3pm and got to stay there when they cleared out everyone else. Though this was a nice idea in theory, but we were confined to a single area while they emptied out the other park visitors and did a quick conversion of décor. This single area was in a normal street scene spot with no shops or rides, but included a pub and pizza place. With over an hour to kill before the first attraction opened, it made sense to eat and have an adult beverage. We ordered 2 Fireball shots (our customary pre-event ritual) only to have a stroke at the $40 tab.
Yes, you read that right — $40 for two shots of Fireball.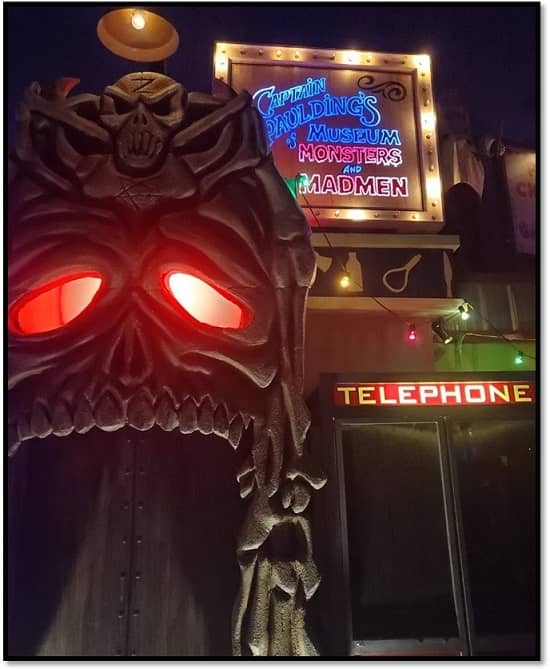 If you weren't aware, way back when, Universal Studios Florida was a real working studio. Though they stopped filming there back in the 90's, the ginormous sound stages remain and this is where most of the haunted houses are built. The problem is those sound stages are behind the actual theme park. This means that accessing each one is up to a 10-minute hike each direction, adding to the time element and by the end of the evening, exhaustion. We could hear other guests groaning about the hike and in some cases saying, "forget this one, it's not worth it."
The Ugly
Overselling the event resulting in wait times approaching two hours means the only out is to move people through each attraction as fast as possible. This resulted in that Conga-line feel that totally put me off on my last visit. Once again, we found ourselves in these incredible immersive environments, only to be shunted through them nose to tail with the person in front of us. There were no breaks between people, no going through in groups of eight as there was no time. We moved through every attraction in a continuous line of humanity, which needless-to-say, ruined a lot of what would have been genuine shock and awe.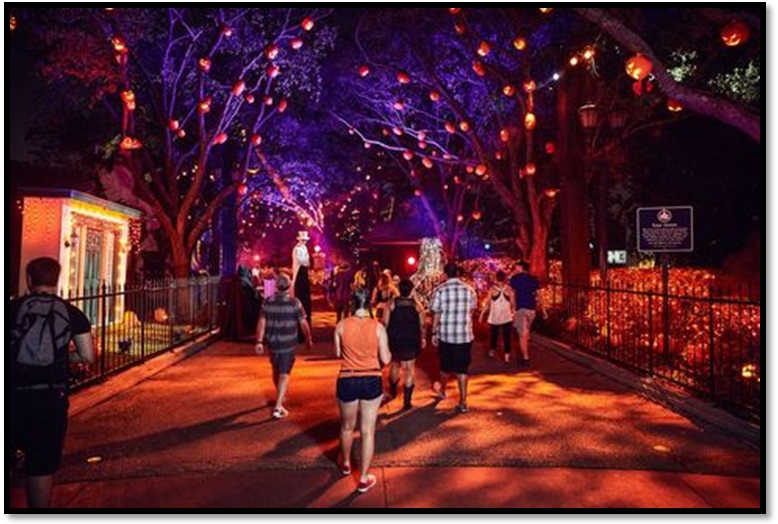 Clearly Universal had some security issues since I was there last. Under the heading "one idiot ruins it for everyone" each live actor was accompanied by a security person. These security people were dressed in black, but they weren't otherwise hidden and were just standing off to the side. So, every jump scare was shattered by the fact you would first see a security person and know within the next 5 seconds an actor was going to leap out. What we couldn't figure out is whether Universal wanted you to see the security person to deter the stupid, or if they really thought putting the security personnel in black tees and pants was adequate camouflage.
Finally, back to that extra $180 for the express pass: as I said, the walk to each attraction was incredibly long and in many cases two attractions were situated in side-by-side sound stages. The way the traffic was set up to move, we walked 10 minutes to the sound stage, 10 minutes back only to do a sharp u-turn and go 10 more minutes along the exact same route we just followed, only to take a turn at the last minute to go into the sound stage next door to the one we had just been in. If you've paid $180 to essentially skip the line, it seemed logical to also allow you to move 40 feet to the next Express line rather than taking a 20-minute hike between attractions.
HHN 29 was impressive in its scope and detail, but fell apart in selling enough tickets to nearly reach its 27,000-person capacity for this "special event." I understand from a park insider that the night we were there, the park had just shy of 25,000 guests.
In future, I'll stick closer to home like we're doing Friday night when we're headed out to explore one of the more elaborate local professional attractions right here in Chi-town.
Stay tuned.
Have a question, comment or your own HHN experience? Have I become overly critical? Post a comment and let me know, or drop a line to sue@blackgate.com.