The Golden Age of Science Fiction: "Sandkings," by George R.R. Martin
The Golden Age of Science Fiction: "Sandkings," by George R.R. Martin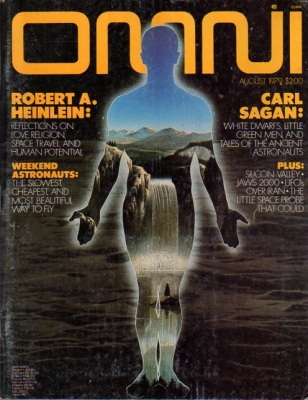 The Hugo Award was first presented at the 11th World Science Fiction Convention (sometimes called Philcon II), held in Philadelphia from September 5-7, 1953. No short fiction awards were presented the first year. In 1955, the first award for Best Novellette, not yet known as a Hugo Award, was given to Walter M. Miller, Jr.'s "The Darfsteller." The award for Best Novelette was not presented in 1957 or 1958, returned in 1959 and then disappeared until 1967. It was on hiatus again from 1970 through 1972 and became a permanent ficture in 1973. The Hugo Awards are nominated and voted on by the members of the World Science Fiction Convention. Martin won two Hugo Awards in 1980, for "The Way of Cross and Dragon" in the Short Story Category and "Sandkings" in the Novelette category. He had previously won a Hugo for his novella "A Song for Lya" in 1975 and would win a second novella award for "Blood of the Dragon" as well as a Best Dramatic Presentation: Long Form Hugo for season 1 of Game of Thrones. The only fiction category in which he has not yet won a Hugo is the Best Novel category. In 1980, the Hugo Award was presented at Noreascon Two in Boston, Massachusetts on August 31.
The Locus Awards were established in 1972 and presented by Locus Magazine based on a poll of its readers. In more recent years, the poll has been opened up to on-line readers, although subscribers' votes have been given extra weight. At various times the award has been presented at Westercon and, more recently, at a weekend sponsored by Locus at the Science Fiction Museum (now MoPop) in Seattle. The Best Book Publisher Award dates back to 1972, although in 1975 and 1976 the Publisher Award was split into paperback and hardcover categories. Ballantine Books won the award each year from its inception through 1977 (winning the paperback for the two experimental years with the Science Fiction Book Club winning the hardcover award). In 1978, when Del Rey was established as an imprint of Ballantine, Ballantine/Del Rey began winning the award. The award was not presented in 1979 for works published in 1978, but when it was reinstituted in 1980, Ballantine/Del Rey picked up its winning streak. In 1980. The Locus Poll received 854 responses.
In many ways, "Sandkings" is a predictable story. Simon Kress is depicted from the start as arrogant and cruel. Although the world of Baldur is not particularly well depicted, based on Kress's personality and actions, the world seems to provide a breeding ground for a decadent society, at least the part of it that Kress is part of, although Martin does indicate that he has some sort of business that he must occasionally attend to which provides him with the means to pursue his decadent lifestyle, which centers on the collection, exhibition, and eventual discarding of various exotic animals/aliens.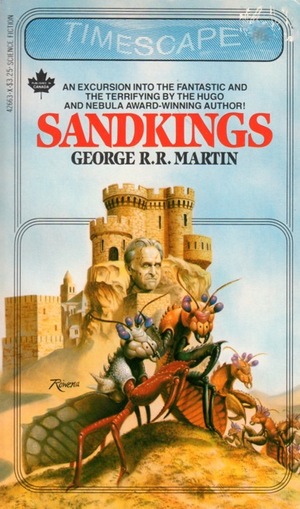 When he decides he needs a new species, he goes to the city to find one and, discovering that all of his normal haunts are closed, he purchases a colony of sandkings from Wo and Shade, which has all the hallmarks of a the Little Shop That Wasn't There Yesterday, although Jala Wo, one of the co-owners, and the shop, do not actually disappear but sticks around to help Kress and eventually resolve the issues that arise due to his arrogance and cruelty. Although the fact that Wo sells the sandkings to Kress without giving him more information and guidance (even if he had chosen to ignore it all, which he would have) seems almost as if it is a story of entrapment.
Kress's treatment of the sandkings is sadistic. He uses starvation and torture to magnify their already violent proclivities for his own entertainment and those of his friends and acquaintances. His cruelty extends to the humans around him as well. When putting together a list of invitees to attend the first showing of the sandkings, he makes sure to include his former girlfriend, Cath m'Lane, whose more normal response to animals means she will surely be horrified by Kress's actions and the activities of the colony. When Cath takes it upon herself to put an end to Kress's fetish, he turns around and mentally abuses her further. Which speeds up, but doesn't cause, his own downfall.
Just as Martin doesn't fully explore Baldur culture, he also maintains significant mystery around the sandkings themselves. Kress isn't intellectually curious enough to try to learn anything more about them than the fact that he can make them fight organized battles against themselves and worship him as a god, although as a vengeful and capricious god rather than a loving one, which also has ramifications for both the aliens and Kress. His friend, Jad Rakkis, who claims to have studied the sandkings, clearly knows nothing about them, and when the police show up at Kress's home, they also only know that the creatures are probably on the planet illegally. The only people who knows anything about them is Jala Wo and her partner Shade, who doesn't appear in the story, and they aren't sharing the necessary knowledge with anyone.
One of the minor similarities between "Sandkings" and Martin's other Hugo-winning story from that year, "The Way of Cross and Dragon" is that each story has a psychic alien race that uses its powers, rather subtly against Martin's protagonist. Father Damien in "The Way of Cross and Dragon" however, comes out of his encounter in a much better position than Kress does in "Sandkings."
Because so much of the plot is telegraphed from early on, even as Martin builds a mood around the decadent and sadistic parties Kress throws, the story feels as if it is longer than necessary. Kress's actions and the sandkings' responses are leisurely described throughout the story, only taking on an air of urgency once Kress's cruelty becomes more focused on the other humans and he begins to act increasingly irrationally. The build-up is a little too long for a story where the question isn't what happens, but rather how it is going to eventually occur.
Other nominees for the Hugo Award for Best Novelette included Vonda McIntyre's "Fireflood," Barry B. Longyear's "Homecoming," Larry Niven & Steven Barnes's collaboration "The Locusts," John Varley's "Options, and Christopher Priest's "Palely Loitering," which won the British SF Association Award for Short Fiction.
The other top five novelettes for the Locus Award included (in order of finishing) "Options" by John Varley, "Fireflood" by Vonda M. McIntyre, "Out There Where the Big Ships Go" by Richard Cowper, and "Galatea Galante" by Alfred Bester.
---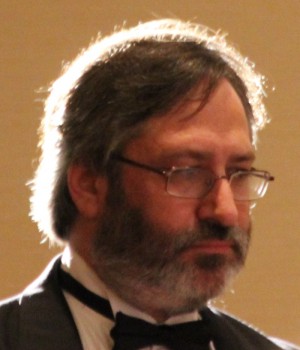 Steven H Silver is a sixteen-time Hugo Award nominee and was the publisher of the Hugo-nominated fanzine Argentus as well as the editor and publisher of ISFiC Press for 8 years. He has also edited books for DAW, NESFA Press, and ZNB. He began publishing short fiction in 2008 and his most recently published story is "Webinar: Web Sites" in The Tangled Web. His most recent anthology, Alternate Peace was published in June. Steven has chaired the first Midwest Construction, Windycon three times, and the SFWA Nebula Conference 6 times, as well as serving as the Event Coordinator for SFWA. He was programming chair for Chicon 2000 and Vice Chair of Chicon 7.