The Golden Age of Science Fiction: "Sandkings," by George R.R. Martin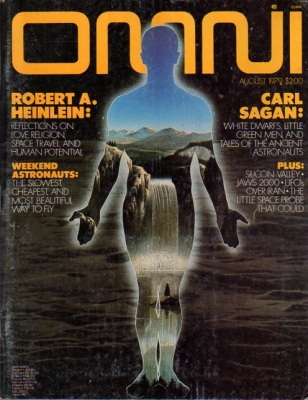 The Hugo Award was first presented at the 11th World Science Fiction Convention (sometimes called Philcon II), held in Philadelphia from September 5-7, 1953. No short fiction awards were presented the first year. In 1955, the first award for Best Novellette, not yet known as a Hugo Award, was given to Walter M. Miller, Jr.'s "The Darfsteller." The award for Best Novelette was not presented in 1957 or 1958, returned in 1959 and then disappeared until 1967. It was on hiatus again from 1970 through 1972 and became a permanent ficture in 1973. The Hugo Awards are nominated and voted on by the members of the World Science Fiction Convention. Martin won two Hugo Awards in 1980, for "The Way of Cross and Dragon" in the Short Story Category and "Sandkings" in the Novelette category. He had previously won a Hugo for his novella "A Song for Lya" in 1975 and would win a second novella award for "Blood of the Dragon" as well as a Best Dramatic Presentation: Long Form Hugo for season 1 of Game of Thrones. The only fiction category in which he has not yet won a Hugo is the Best Novel category. In 1980, the Hugo Award was presented at Noreascon Two in Boston, Massachusetts on August 31.
The Locus Awards were established in 1972 and presented by Locus Magazine based on a poll of its readers. In more recent years, the poll has been opened up to on-line readers, although subscribers' votes have been given extra weight. At various times the award has been presented at Westercon and, more recently, at a weekend sponsored by Locus at the Science Fiction Museum (now MoPop) in Seattle. The Best Book Publisher Award dates back to 1972, although in 1975 and 1976 the Publisher Award was split into paperback and hardcover categories. Ballantine Books won the award each year from its inception through 1977 (winning the paperback for the two experimental years with the Science Fiction Book Club winning the hardcover award). In 1978, when Del Rey was established as an imprint of Ballantine, Ballantine/Del Rey began winning the award. The award was not presented in 1979 for works published in 1978, but when it was reinstituted in 1980, Ballantine/Del Rey picked up its winning streak. In 1980. The Locus Poll received 854 responses.
In many ways, "Sandkings" is a predictable story. Simon Kress is depicted from the start as arrogant and cruel. Although the world of Baldur is not particularly well depicted, based on Kress's personality and actions, the world seems to provide a breeding ground for a decadent society, at least the part of it that Kress is part of, although Martin does indicate that he has some sort of business that he must occasionally attend to which provides him with the means to pursue his decadent lifestyle, which centers on the collection, exhibition, and eventual discarding of various exotic animals/aliens.