Goth Chick News: Well This Was Inevitable
Goth Chick News: Well This Was Inevitable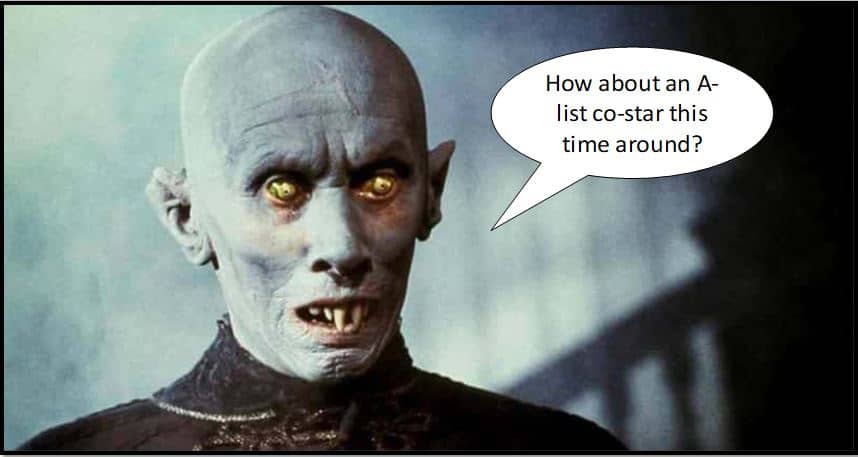 There's no stopping the juggernaut that is Stephen King.
Granted, there is quite a lot of distance between "in development" and a finished product, but after looking into each of these King-related projects, they all seem to be past the "development hell" stage where many projects languish eternally. So, in addition to recent reboots of Carrie, It: Chapter 1 and Pet Semetary which we've already seen, here's the list of King big and small screen projects we can look forward to in 2019 and beyond.
It: Chapter 2 – September 6
Doctor Sleep – November 8
The Stand – 2019 Date Not Confirmed
The Bone Church — In Development
Creepshow TV Series — In Development
The Dark Tower TV Series — In Development
Drunken Fireworks — In Development
From a Buick 8 — In Development
Firestarter — In Development
Hearts in Atlantis — In Development
In the Tall Grass — In Development
Joyland — In Development
Lisey's Story — In Development
The Long Walk — In Development
Mile 81 — In Development
The Outsider — In Development
My Pretty Pony — In Development
N. — In Development
Revival — In Development
Sleeping Beauties — In Development
The Talisman — In Development
The Tommyknockers — In Development
Are you woozy yet? Are you wishing you were Mr. King's entertainment attorney?
Can you spot what is missing?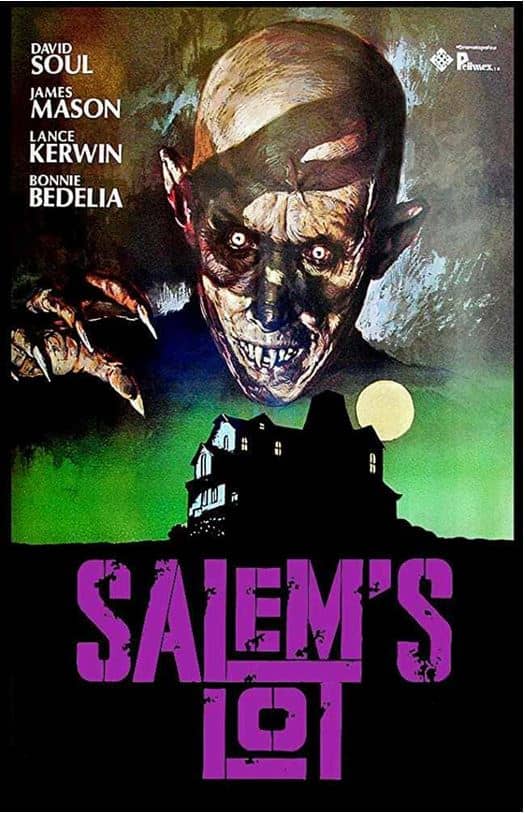 Right, in one: Salem's Lot.
Until now that is.
This week an announcement was made that Salam's Lot is being adapted and none other than James Wan, of The Conjuring universe fame, is onboard to direct. He's bringing along a writer friend in the form of, Gary Dauberman; spiritual father of Annabelle: Creation and It: Chapter 2.
According to Dauberman, he "hasn't seen a really scary vampire movie in a long time and (he) really wants to tackle that."
Well that's for damn sure.
In a recent interview at Joblo, Dauberman is quoted as saying:
It's (Salem's Lot) one of my favorite books. It's one of my favorite Stephen King books. We felt it should have the cinematic treatment that we gave It. It was a miniseries as well. The experience of bringing that to the big screen was such a joy that I was so happy we will have the opportunity to do that for Salem's Lot.

 Salem's Lot is the only thing that's in front of me right now that I want to work on. It's been fun exploring the dark corners of that town. I'm kind of a one track mind. I don't plot too far ahead and I'm overjoyed I get to work on Salem's Lot so right now that's all there is for me.
A reboot for Salem's Lot was inevitable as it's never been adapted for the big screen. It was a TV miniseries starring David Soul in 1979, followed by a sequel in 1987. There was even a more recent television adaptation in 2004 with Rob Lowe in David Soul's part.
In case you bothered to count, that list up there has a total of 22 projects. When added to the King adaptations that have already been, it must be a record for a commercial writer having his stories turned into scripts.
Love King or not, you have to be impressed.
I couldn't find the Saturday Night Live clip from 1987 with Dennis Miller, behind the "Weekend Update" desk, beaming in video of King clattering furiously on a typewriter from his study in Maine. He doesn't stop typing as Miller asks him about his writing schedule — which is basically 24/7. The only time he pauses is when asked about the subject of his next book. King peers at the page in the typewriter. "A dog who sets fires in chemical dumps," he says before furiously typing again.
But for fun, here's King's American Express commercial from 1983…
Have a question or comment? Post it here or drop a line to sue@blackgate.com.