Higher, Further, Faster: Captain Marvel
Higher, Further, Faster: Captain Marvel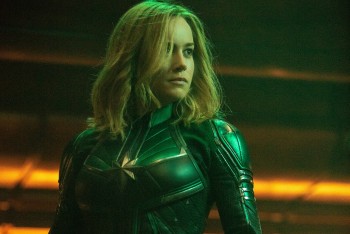 I just came back from watching Captain Marvel with my 14-year old son. He was super excited to see it. He hasn't yet maxed out on superhero movies like his dad. That being said, I was also pretty hyped to see it, in part because Captain Marvel was one of the comics I first started collecting when I was eleven and twelve years old. Back then, I was reading the Mar-Vell version, but I also picked up some Claremont/Cockrum Ms. Marvel because of Captain Marvel and because Carol Danvers was a regular in the Uncanny X-Men at the time.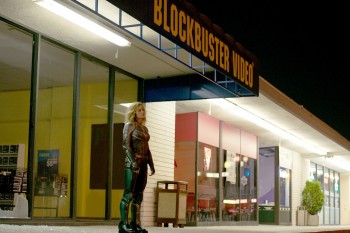 In the March, 2019 Marvel Cinematic Universe movie, Brie Larson plays the version of Captain Marvel based on the comic work of Kelly Sue DeConnick and Dexter Soy, which DeConnick pitches as "Carol Danvers as Chuck Yeager."
The movie really works. The TL;DR version of this review is that I would put this in my top five Marvel movies. Captain Marvel had space opera adventure, plots within plots, old friends seen young (Nick Fury and Agent Coulson), two kinds of aliens, some laughs, an amazing soundtrack from 1995 and Blockbuster video.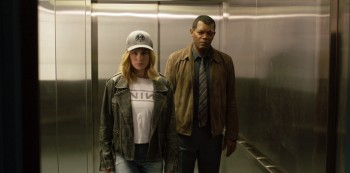 And when I say plots within plots, I mean it — there were several reversals I never saw coming that flipped the movie on its head for me. The choice of placing the movie in 1995 (presumably 13 years before Iron Man) is a fun visual, musical and plot choice, with ironic gags around Fury's advanced pager.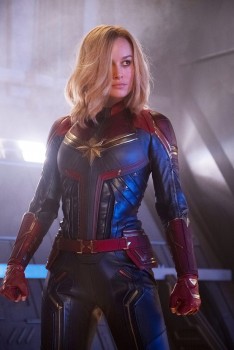 I also came to this movie, ironically, against the backdrop of some mouth-breathing misogyny flaring up from the ComicsGate side of the internet, supported by a bunch of puppet twitter accounts. I say ironically because the trolls losing their shit over the movie got Captain Marvel a lot of free press.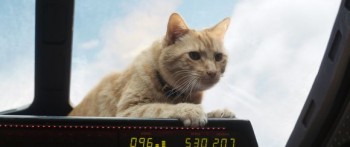 The Marvel Cinematic Universe's 21st movie is not that newsworthy on its own. It is newsworthy though that a tiny troll army started review bombing the movie before it came out and forced Rotten Tomatoes to alter its policies. So media outlets that might have given Captain Marvel a couple of column-inches on page twelve suddenly put the movie on page one of their entertainment section, all to the benefit of the movie. Long live irony!
I had a lot of superhero fun tonight. My teenage son (and Marvel Cinematic Universe fan) loved it. Misogynists hated it even before they saw it. What more is left to say than go treat yourself to some popcorn!
---
Derek Künsken writes science fiction and fantasy from Gatineau, Québec. His first novel, The Quantum Magician, a science fiction heist, was long-listed for the British Science Fiction Association Award and made the Locus Recommended Reading List. Derek tweets from @derekkunsken.