The Alcázar of Córdoba: A Spanish Castle Full of Roman Mosaics
The Alcázar of Córdoba: A Spanish Castle Full of Roman Mosaics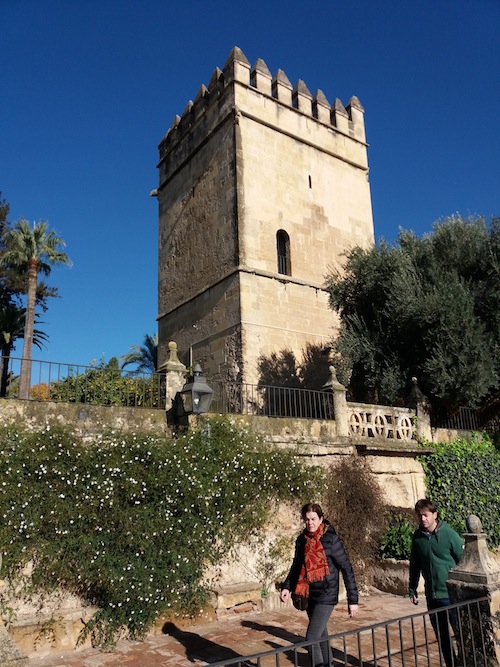 In many of Spain's oldest cities, history comes in layers.
Dominating the southern skyline of Córdoba is the alcázar, a castle that takes its name from the Arabic word for fort, al-qasr. This medieval Christian castle/palace was built atop the foundations of an earlier Muslim palace, which was built atop the foundations of a Visigothic fortress, which was built atop the remains of a Roman governor's palace, which was built atop. . .who knows?
The earliest structures all but vanished after the Moors expanded the building into a palace with a large garden, which was used by the local rulers until the Christians retook the city in 1236. In 1328, Alfonso XI of Castile began construction of a larger fortress on the site, although he maintained the luxuriant gardens of the Moorish palace as well as building generous living quarters. Even though the Christians demolished the majority of the original structure, the new building looked pretty Islamic thanks to the introduction of the Mudéjar style, an enduring Spanish architectural style that takes its inspiration from Moorish designs. Even some early twentieth century buildings near by house in Madrid are in this style.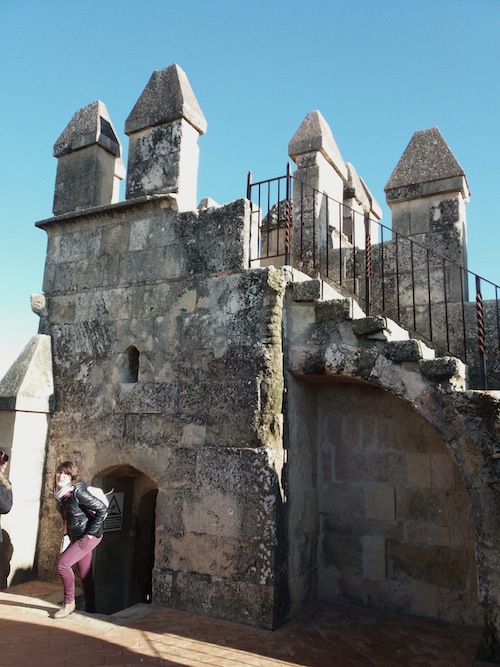 The alcázar served as Ferdinand and Isabella's summer home and it was here that Christopher Columbus came to visit just before sailing to India by heading west. He did make landfall where he expected to, but it wasn't India. The monarchs also presided over one of the earliest tribunals of the Inquisition here, turning the old Arab baths into a torture chamber.
You can read more about Córdoba in my posts on the famous mosque/cathedral and other sites in town.
Photos copyright Sean McLachlan. More below!
---
Sean McLachlan is the author of the historical fantasy novel A Fine Likeness, set in Civil War Missouri, and several other titles. Find out more about him on his blog and Amazon author's page. His latest book, Tangier Bank Heist, is a noir mystery set in the International Zone of Tangier in the 1950s.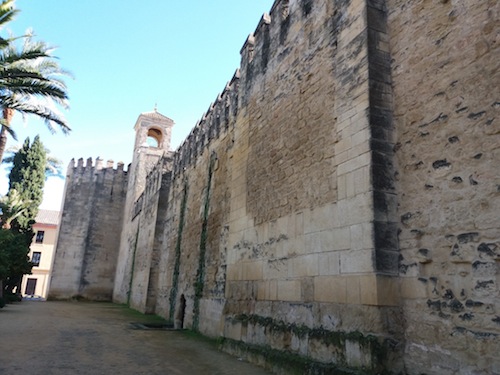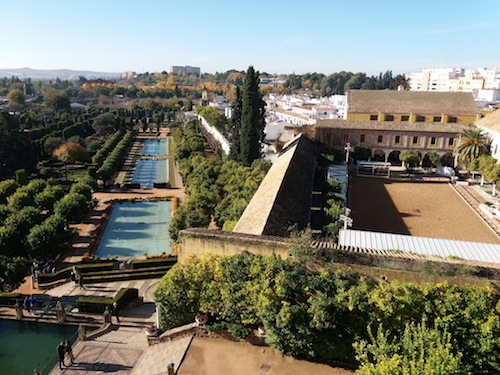 A view of the gardens from the battlements
When the nearby Roman circus was excavated in the 1950s,
archaeologists discovered numerous fine mosaics dating to
the second century AD, which are now on display in one of the
great halls. This one shows Galatea and the cyclops Polyphemus.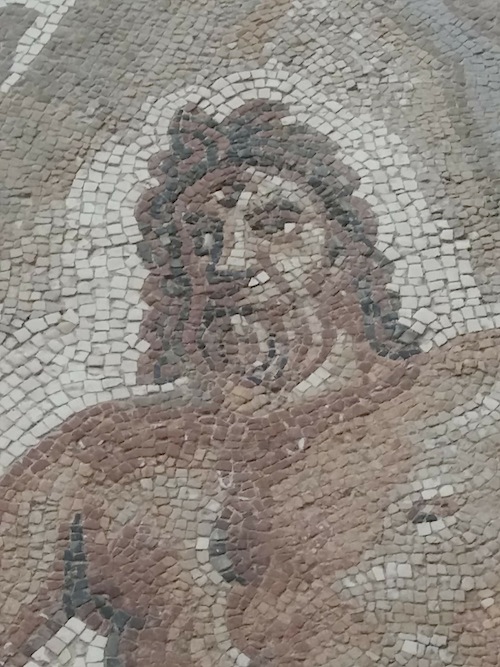 Oddly, the cyclops is shown with three eyes, not one.
I've seen this in a few other works of art as well.
Anyone know the origin and reason for this?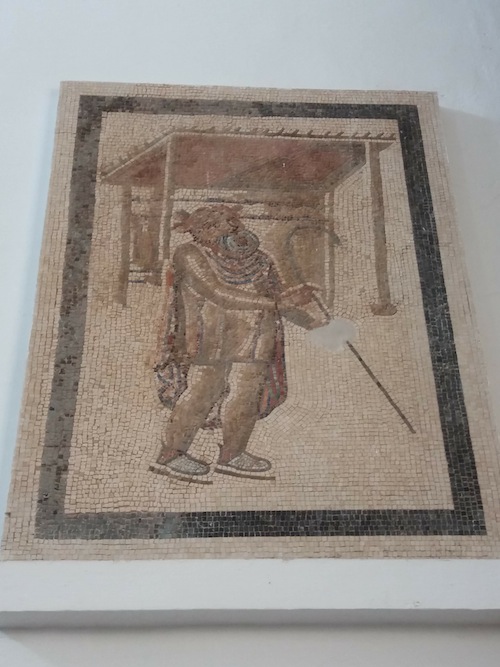 A tragic actor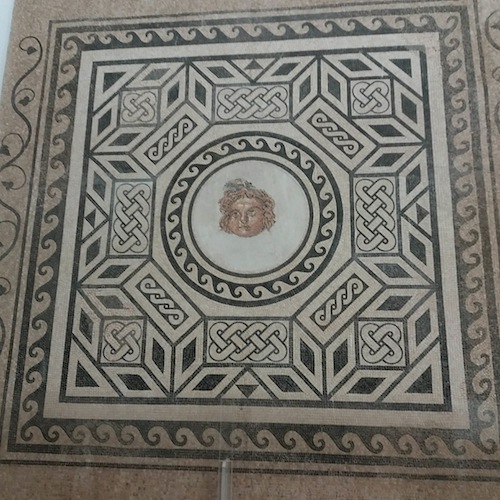 The Medusa in the middle of a geometric pattern