Is Jack Reacher Today's Tarzan?
Is Jack Reacher Today's Tarzan?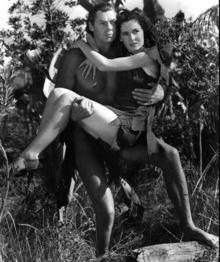 For me Tarzan was always a movie, and sometimes a TV character. I knew intellectually that the stories were based on books. I even knew that the books were written by Edgar Rice Burroughs. But for me, at that time, it was all about the John Carter of Mars books. I did finally read one of the later Tarzan novels, Tarzan the Untamed, and while I liked it, it wasn't enough to woo me away from Burroughs' SF writing.
I've always been aware of Tarzan as a character icon, of course, the early 20th-century version of the noble savage. I've written about him before. I mention him as far back as 2014, one of my earliest posts for Black Gate, when I was looking at swords and ERB. More recently I've looked at him as an iconic character in the same vein as Sherlock Holmes and Robin Hood, characters which keep turning up on both big and small screens.
It's only lately that I've actually started reading the books. Amazon had one of these get all 26 novels for $2.99 deals and it seemed stupid not to get them. So far I've read the first two, Tarzan of the Apes, and The Return of Tarzan. In general, they're a lot of fun, and I've found them a lot less racist and a lot less misogynistic than I'd anticipated, given the time period of the writing. There's definitely stuff that makes me either cringe or roll my eyes, but as I say, not as much as I expected.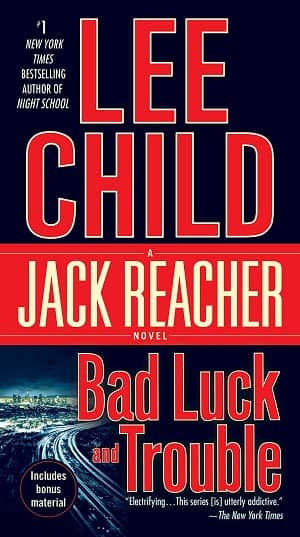 I was talking to my husband about the Tarzan books and at one point he said, "He sounds like Jack Reacher." Reacher, for anyone out there who doesn't know, is the main character of a series of thrillers written by Lee Child. And when you look at the two characters a little more closely, you can see what my husband was talking about.
From the writers' point of view, both characters require a certain set of skills, and both were given a somewhat prescribed yet exaggerated background to account for those skills. Both grew up in relatively closed societies, Reacher the US military, Tarzan a tribe of jungle apes, and both were introduced to the world at large (in the case of Tarzan, human society) as mature men.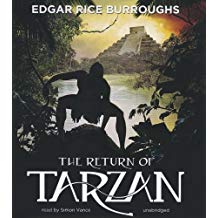 Both characters are described as enormous physically, with the word "gorilla" applied frequently as a descriptive word. Both, because of their backgrounds and training, are superb fighters, almost inhumanly fast. And uncommonly ruthless. Both, for example, seem to subscribe to Reacher's mantra: "get your retaliation in first." Neither is particularly bothered by killing, viewing it as a natural consequence or outcome of specific circumstances – nor is either particularly perturbed by the idea of their own deaths.
Strangely, both are educated, both speak French. It's not generally known by people who didn't read the books – that is, me until a few weeks ago – but Tarzan was literate at a very early age. I don't know whether it's possible to teach yourself to read and write in the manner that ERB describes, but it's certainly credible in the context.
Reacher is definitely more cynical, but Tarzan hasn't much of a problem assuming the worst, and acting accordingly. Neither has a particularly high opinion of human nature. Both are fiercely loyal, but to people rather than ideas. Both, like the fictional hard-boiled detectives contemporaneous with Tarzan, have moral standards different from, and yet in some ways superior to the society around them.
As I said earlier, Tarzan is one of those characters which keep appearing in movies and TV series. Now, Reacher as appeared in 2 films, and there is talk of a TV series being in the works.
I don't know about you, but all this is starting to feel eerie.
---
Violette Malan is the author of the Dhulyn and Parno series of sword and sorcery adventures, as well as the Mirror Lands series of primary world fantasies. As VM Escalada, she writes the Faraman Prophecy series, Book One, Halls of Law, and Book Two, Gift of Griffins. Like Violette's page on Facebook and follow her on Twitter @VioletteMalan.