Remakes And Do-overs
Remakes And Do-overs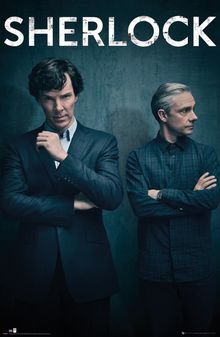 There's one thing that novelists, as a rule, don't need to worry about and that's having a remake done of one of their books. Sure, there are movie adaptations, but that's not really the same thing.
Films and TV shows, on the other hand seem to get remade frequently. Often. All the time, even. Some more successfully than others. I've seen 5 different Hamlets, and that's not counting live drama. Come to think of it, I've seen at least 3 Henry V's. It's actually expected that someone will make a new version, whether performed or filmed, of King Lear, or Romeo and Juliet, or Murder in the Cathedral.
An iconic character is a shoe-in for a remake – a few just keep re-and-reappearing. It would take some effort to figure out whether Tarzan or Sherlock Holmes has appeared in more films or TV series, or how many different actors have played these leads. Some are more successful than others, while some, especially in the case of Tarzan, aren't successful at all. There are more recent Tarzans, but for many people the quintessential Lord of the Jungle is still Johnny Weissmuller, in the films of the 1930's and early 40's. That was certainly the only really successful movie series of the character.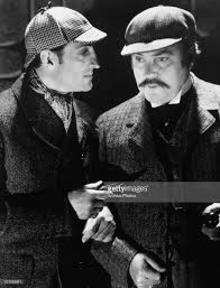 Sherlock Holmes, on the other hand, has been played by many different actors, and while not all of these incarnations have been equally successful, they all have their fans. For people of a certain age, Basil Rathbone was their introduction to the screen character, while for others it's Jeremy Brett, or Robert Downy Jr., or Benedict Cumberbatch, or Jonny Lee Miller.
Zorro is another iconic character who has frequently reappeared in new films. Like Tarzan, there were silent films, and like Tarzan, the appeal of Zorro films doesn't lie in the dialogue, but in the physical action. I've enjoyed most of the Zorro films I've seen, and I remember fondly the TV series with Guy Williams in the lead, but my favourite is still The Mark of Zorro with Tyrone Power (and Basil Rathbone as the bad guy).
The remake with Antonio Banderas and Anthony Hopkins was pretty good, though it always makes me smile that Banderas, the Spaniard, is the only character who doesn't sound Spanish. Everyone else in the film is speaking "movie Spanish" that is, using Spanish syntax and English accents, which make Banderas sound like the odd man out. It's a nice irony.
And while we're on the subject of swashbucklers, Alexandre Dumas' books keep getting remade into films, with special emphasis on The Three Musketeers, The Man in the Iron Mask, and The Count of Monte Cristo.
It's rare, but there are film remakes more popular, or more successful, than their originals. The Ocean's 11 movies come immediately to mine\d, along with The Italian Job. Much as I love Michael Caine, I found his TIJ too long and too slow, while the original O11 was just a showcase for Frank Sinatra to look brooding. And a chance for him to get together with his friends.
Looking at more contemporary subject matter, we have to contend not only with remakes, but with reboots, most notably with Star Trek, and in some ways with Star Wars. The Spiderman and Batman franchises have both been rebooted relatively quickly after the original movies were made, and that makes them seem more like plays than films to me. In each case, a new director took the same material and by changing tone, or theme, or actors made a new version of it. I can find something to enjoy or praise in any of the Batmans, just as I can with the Hamlets.
Couple of questions: Are the James Bond films remakes? Does a film have to use the same source material (play, novel) or tell the same story to be a remake?
By the way, I'd like to see the people behind The Lion King do Tarzan of the Apes on stage.
Next time I'll look at TV remakes. Any suggestions?
Violette Malan is the author of the Dhulyn and Parno series of sword and sorcery adventures, as well as the Mirror Lands series of primary world fantasies. As VM Escalada, she writes the Faraman Prophecy series. Book Two, Gift of Griffins, is available for pre-order. Find Violette on Facebook and follow her on Twitter @VioletteMalan.