Birthday Reviews: Paul Cornell's "Michael Laurits Is: Drowning"
Birthday Reviews: Paul Cornell's "Michael Laurits Is: Drowning"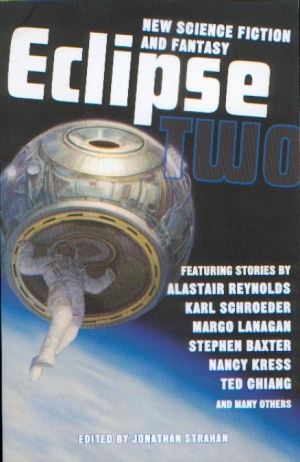 Paul Cornell was born on July 18, 1967.
Cornell's short story "The Copenhagen Interpretation" was nominated for the Theodore Sturgeon Memorial Award and won the British SF Association Award. His novella Witches of Lychford was also nominated for the British SF Association Award as well as the British Fantasy Award. He has been nominated for the Hugo Award nine times for Best Dramatic Presentation – Short Form, Graphic Stories, Novelettes, and Fancasts, winning for both of his Fancast nominations as part of the SF Squeecast, with Lynne M. Thomas, Seanan McGuire, Elizabeth Bear, and Catherynne M. Valente. He won the 2007 Writers Guild of Great Britain Award for his work on the series Doctor Who.
"Michael Laurits Is: Drowning" was originally published in Eclipse Two: New Science Fiction and Fantasy, edited by Jonathan Strahan. In 2015, Cornell included the story in his collection A Better Way to Die: The Collected Short Stories.
When Michael Laurits's friends are notified that the Nobel laureate is drowning via Lief, they mostly exhibit concern and shock, but other friends decide to try to do something about it. Laurits drowned when his research vessel in Japan's Inland Sea came under attack as a casualty between Ground State Sanity and Obvious Caution Sanity, two rival atheist groups operating in Japan. Their dispute hinged on whether or not atheists should believe in a God who offered incontrovertible proof of existence.
Lief is a next generation of social media, however, and one of Laurits's friends, David Savident, came up with the solution of having the drowning Laurits transfer his sensory processes into Lief's computer array. The result is a virtual immortality for Laurits, living in the social media engine through which he previously had been connected to so much of the world. In his new form, Laurits is easily able to pass a Turing test and his wife vouches for his authenticity as a person.
On the other hand, Lief argues against Laurits' continued existence and tries to argue that since his body died, he is actually dead, the imported version of him nothing more than a computer simulation. Their goal is to be able to maintain control over their own systems, since if Laurits actually exists in their system, they wouldn't be able to shut it down and would have to make sure to maintain his reality to avoid capital charges.
As with many stories that explore the singularity and the link between human consciousness and artificial intelligence, Cornell doesn't explore the mechanism which allows Laurits to download himself into the computer, but rather looks at the discussion about whether the computerized version of Laurits is a real person, as his wife and friends argue, or merely a construct, as Lief would prefer.
Reviewed in its original publication in the anthology Eclipse Two, edited by Jonathan Strahan, Night Shade Books 2008.
---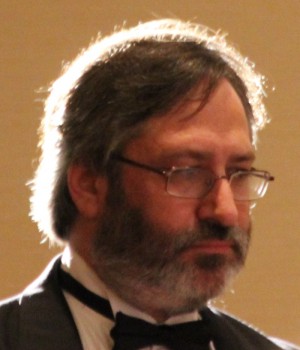 Steven H Silver is a sixteen-time Hugo Award nominee and was the publisher of the Hugo-nominated fanzine Argentus as well as the editor and publisher of ISFiC Press for 8 years. He has also edited books for DAW and NESFA Press. He began publishing short fiction in 2008 and his most recently published story is "Doing Business at Hodputt's Emporium" in Galaxy's Edge. Steven has chaired the first Midwest Construction, Windycon three times, and the SFWA Nebula Conference 6 times, as well as serving as the Event Coordinator for SFWA. He was programming chair for Chicon 2000 and Vice Chair of Chicon 7. He has been the news editor for SF Site since 2002.