Birthday Reviews: Mercedes Lackey's "A Different Kind of Courage"
Birthday Reviews: Mercedes Lackey's "A Different Kind of Courage"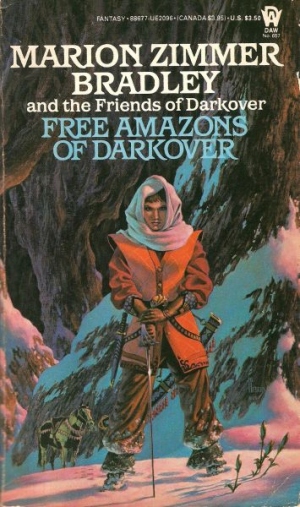 Mercedes Lackey was born on June 24, 1950.
Lackey has been nominated for the Lambda Award three times, winning for her novel Magic's Price in 1991. Her novel The Ship Who Searched, written in collaboration with Anne McCaffrey, was nominated for the Seiun Award and her novel The Fire Rose was nominated for the Sapphire Award. In addition to her collaborations with McCaffrey, she has also collaborated with Joseph Sherman, Ru Emerson, and Mark Shepherd on the Bard's Tale series, with Ellen Guon and Rosemary Edghill on the Bedlam Bard series, with husband Larry Dixon, Holly Lisle, Cody Martin, and Roberta Gellis on the SERRAted Edge series. Other collaborators include Dave Freer, Eric Flint, Andre Norton, Marion Zimmer Bradley, James Mallory, C.J. Cherryh, and others.
"A Different Kind of Courage" was Lackey's first sale and originally appeared in Free Amazons of Darkover, a shared world anthology set in Marion Zimmer Bradley's world of Darkover and edited by Bradley in 1985. The story was reprinted by Steven H Silver and Martin H. Greenberg in Magical Beginnings, an anthology of the first stories by various fantasy authors. In 1988, "A Different Kind of Courage" was translated for the German publication of Freie Amazonen von Darkover.
Rafi is an outcast, someone who doesn't fit in anywhere and has failed at everything she has tried to do. After she was ejected from training as a Keeper, her father planned to marry her off to Lord Dougal, who has a reputation for having his wives killed. Rather than marry Dougal, she runs away and joins the Free Amazons, where she quickly discovers she has neither the strength, stamina, nor ability to be successful. Her partial training as a Keeper, however, causes her to be sent on a mission with Caro and Lirella, neither of whom want to be saddled with her. One evening, they sent her out to gather firewood, a task she also fails.
Upon returning to her companions, she finds that they have been attacked and, although they have defeated their attackers, both have horrible wounds. Rafi does what she can for them, overcoming her fear of their pack animals to use them to drag the women inside where she treats their wounds and keeps them warm. She also uses her Keeper training to reach out to seek additional help. She does what she can through the night, but by the time help arrives, Rafi is, herself, on the verge of death.
Rafi is specifically designed by Lackey to not have any of the attributes that are generally associated with fantasy heroes. Her strength is that despite constantly being set up for failure, she wants to find something she can succeed at, although she doesn't really expect success any more than the people who are around her. It is her very earnestness that eventually allows her to stumble into a form of success when she refuses to give up on Caro and Lirella, and the willingness to try something new.
Reprint reviewed in the anthology Magical Beginnings, edited by Steven H Silver and Martin H. Greenberg, DAW Books 2003.
---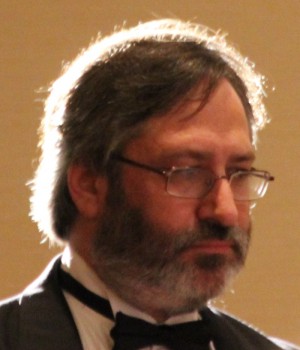 Steven H Silver is a sixteen-time Hugo Award nominee and was the publisher of the Hugo-nominated fanzine Argentus as well as the editor and publisher of ISFiC Press for 8 years. He has also edited books for DAW and NESFA Press. He began publishing short fiction in 2008 and his most recently published story is "Doing Business at Hodputt's Emporium" in Galaxy's Edge. Steven has chaired the first Midwest Construction, Windycon three times, and the SFWA Nebula Conference 6 times, as well as serving as the Event Coordinator for SFWA. He was programming chair for Chicon 2000 and Vice Chair of Chicon 7. He has been the news editor for SF Site since 2002.