Goth Chick News: Tish, That's French…
Goth Chick News: Tish, That's French…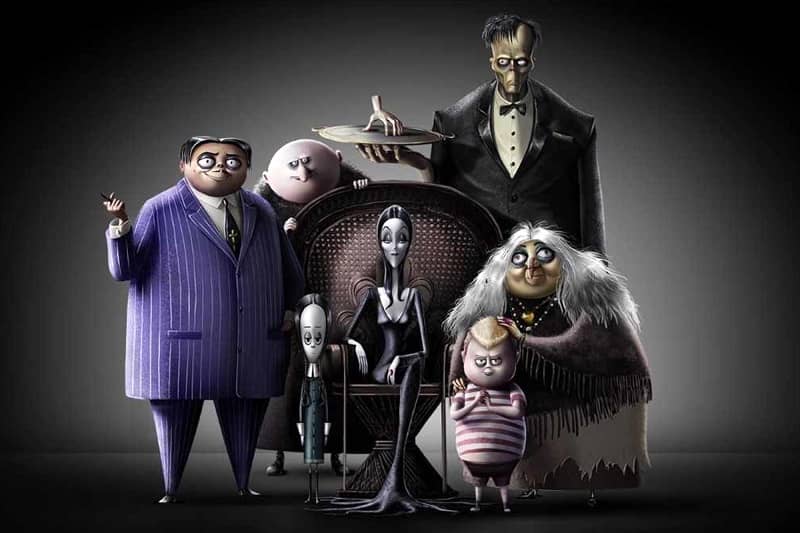 Most people assume The Addams Family started life on TV in the 1960s, but they were actually conceived by Charles Addams as a series of comic panels for The New Yorker magazine, beginning in 1938 and running until Addams' death in 1988. The roughly 150 unrelated panels that make up The Addams Family story are still enormously popular today, especially with me, who has stationary, artwork, and couple of tee-shirts depicting the family as well as a vintage Morticia and Gomez, Ken and Barbie set which is about as close as I have or ever will get to the Malibu version.
In the spring of 2017 there were rumors that on the heels of the success of The Incredibles and Hotel Transylvania, the world was now sufficiently primed for a seriously upscale animated version of The Addams Family which to me sounded like first-rate idea considering what happened the last time.
If you can believe this, The Addams Family had been animated before, having appeared in a well-received 1972 episode of The New Scooby-Doo Movies, "Scooby-Doo Meets the Addams Family" which saw several of the original cast members return to voice their TV roles. This resulted in Hannah Barbera's launch of a cartoon modelled on Addams' comic panels, which ran for two seasons (although the second was just repeats). A big change to the format was having the family hit the road in a Wacky Races-style Victorian motorhome. Sadly, the format change along with the loss of all but two of the original cast sort of doomed this venture, though not without launching the career of a 10-year-old Jodie Foster who voiced Pugsley.
Last summer it was officially announced that Oscar Isaac (Star Wars, X-Men) was slated to voice Gomez Addams in Sausage Party director Conrad Vernon's animated Addams Family film for MGM. This week Deadline has reported the entire core voice cast was announced, and it's pretty unbelievably awesome end-to-end.
[Click the images for Lurch-sized versions.]

Charlize Theron will voice Morticia Addams, with Chloe Grace Moretz as Wednesday Addams. The cast also includes Finn Wolfhard (IT) as Pugsley Addams, Nick Kroll (Sausage Party) as Uncle Fester, Bette Midler as Grandmama, and Allison Janney (The Help) as Margaux Needler.
Fan girl squee's all around.
I could hardly claim the word "goth" in any form without also stating categorically that I have seen every one of 1960's Addams Family television episodes starring John Astin and Carolyn Jones and in fact own them in multiple formats including VHS and Beta, both of which are mainly so I can say I do.
One of those mind-blowing fan-girl moments was seeing John Astin play Edgar Allen Poe when his one-man show Once Upon a Midnight came through Chicago, and then making my friend stay with me while I hung around the stage door until he came out. I was able to shake his hand and tell him, yes, I loved the show but I really loved his Gomez Addams. He broke out into a huge smile, kissed the back of my hand and said, "Merci, mademoiselle."
Sigh.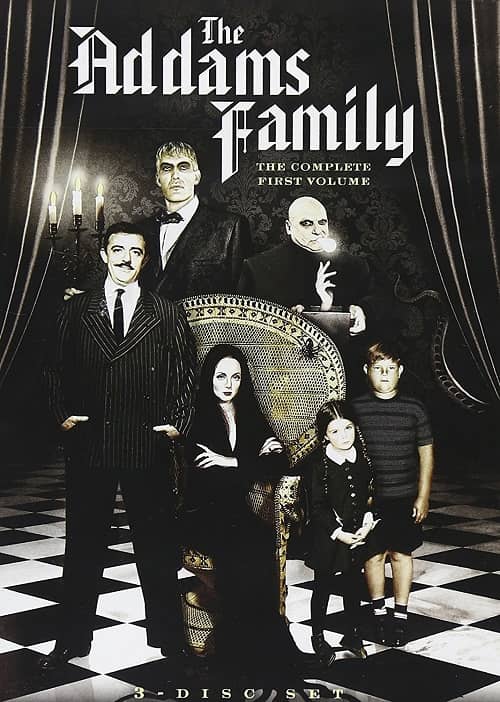 Conrad Vernon's new animated film, scheduled for release on October 11, 2019, will follow the family as they face-off against a crafty reality TV host (Janney) while also preparing for their extended family to arrive for a major celebration.
Pamela Pettler (Corpse Bride) wrote the script and Vernon will produce along with Gail Berman and Alex Schwartz.
Have a question or comment? Post it here or drop a line to sue@blackgate.com