Birthday Reviews: Richard Parks's "Golden Bell, Seven, and the Marquis of Zeng"
Birthday Reviews: Richard Parks's "Golden Bell, Seven, and the Marquis of Zeng"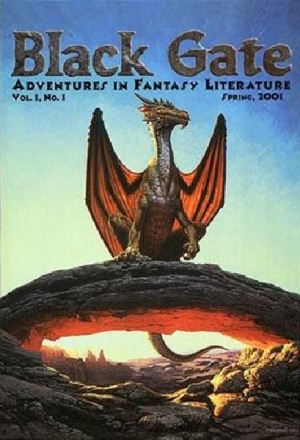 Richard Parks was born on June 15, 1955.
At the beginning of his writing career, Parks published a few works as B. Richard Parks. He has also used the pseudonym W.J. Everett. Parks received a World Fantasy Award nomination for his collection The Ogre's Wife: Fairy Tales for Grownups. In 2012, his novel The Heavenly Fox was nominated for a Mythopoeic Award.
"Golden Bell, Seven, and the Marquis of Zeng" is the first story to appear in the first issue of Black Gate magazine in the Spring 2001 issue, published by John O'Neill. The story was picked up by David G. Hartwell and Kathryn Cramer for inclusion in the inaugural volume of their Year's Best Fantasy anthology series. Parks also used the story in his 2002 collection The Ogre's Wife: Fairy Tales for Grownups.
In "Golden Bell, Seven, and the Marquis of Zeng," Seven is a young man living in an ancient China. On a trip to the city, he sees a woman, Jia Jin, and falls immediately in love with her. When it is explained to him that she is a gift to the Marquis of Zeng, who is near to death, and will be entombed with the Marquis along with his other concubines, Seven determines that he must rescue her and marry her.
Seven's quest takes him far from the capital city and along the way he learns more of Chinese burial customs and a spirit tells him to seek a woman named Golden Bell. Upon finding her, he learns that he must sacrifice his heart and his soul to her in order to gain the knowledge to save Jia Jin from her fate. Although Parks glosses over it, the idea that Seven can give his heart and soul to one woman but later give it to another is glossed over, although it is an interesting point not often included in stories.
Eventually, Seven finds himself confronting the Marquis of Zeng in an attempt to marry Jia Jin, whose desires are not particularly important to either the Marquis or Seven.
"Golden Bell, Seven, and the Marquis of Zeng," has a fablistic quality to it. Seven moves through his adventure with a goal, but little impetus of his own, following instructions as he meets fantastic creatures who give him advice and help him along on his journey, requiring payments which appear to be a sacrifice, but aren't necessarily.
Reviewed in its original publication in the magazine Black Gate #1, edited by John O'Neill, Spring 2001.
---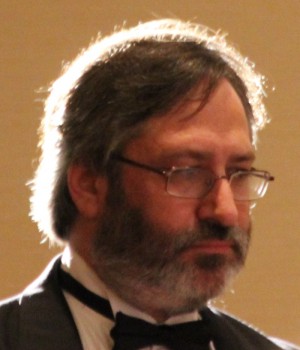 Steven H Silver is a sixteen-time Hugo Award nominee and was the publisher of the Hugo-nominated fanzine Argentus as well as the editor and publisher of ISFiC Press for 8 years. He has also edited books for DAW and NESFA Press. He began publishing short fiction in 2008 and his most recently published story is "Doing Business at Hodputt's Emporium" in Galaxy's Edge. Steven has chaired the first Midwest Construction, Windycon three times, and the SFWA Nebula Conference 6 times, as well as serving as the Event Coordinator for SFWA. He was programming chair for Chicon 2000 and Vice Chair of Chicon 7. He has been the news editor for SF Site since 2002.