Goth Chick News: If You Sniffed Dracula, Would You Be Coughin'…? Or, Our Trip to the Chicago Comic and Entertainment Expo
Goth Chick News: If You Sniffed Dracula, Would You Be Coughin'…? Or, Our Trip to the Chicago Comic and Entertainment Expo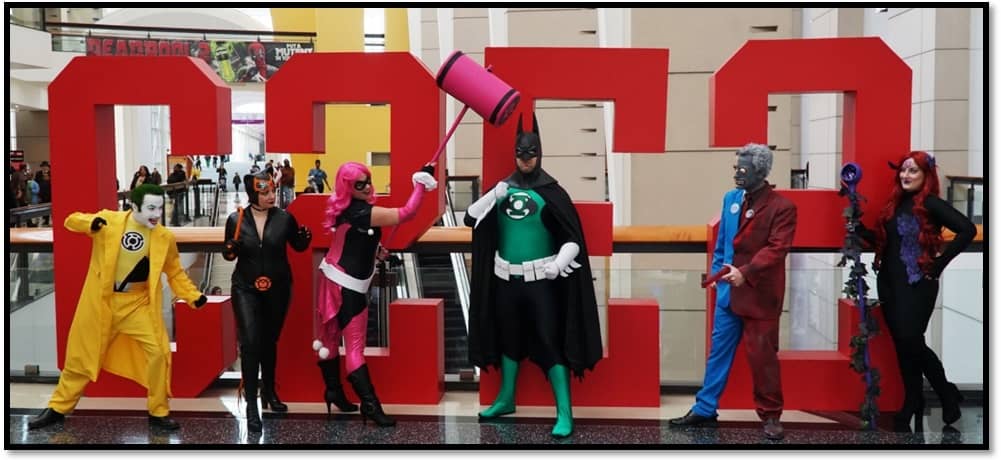 For the last eight Aprils, Chicago has played host to one of the most heavily-attended comic conventions in the US, not to mention the largest and most prestigious cosplay competition in the world. The final numbers for the 2018 Chicago Comic and Entertainment Expo (C2E2 for you cool kids) have not yet been reported, but estimates have the attendance approaching the 100,000 mark, meaning that is indeed quite a lot of spandex all in one place.
And boy, do we love cosplayers.
I mean, press credentials aside, I would probably have payed the organizers, ReedPOP, for the privilege of hanging around McCormick center and people watching all day. Instead, Black Gate photog Chris Z and I got to do it for free (aside from the fireball shots John O still won't let us expense).
This year's show boasted 1370 exhibitors ranging from costumes to books, memorabilia to comics and wall-to-wall artists of all kinds. It was truly difficult to figure out where to look first, or how long to look before someone pointed at one of the signs posted throughout the facility declaring "Cosplay Is Not Consent."
Where, oh where to begin.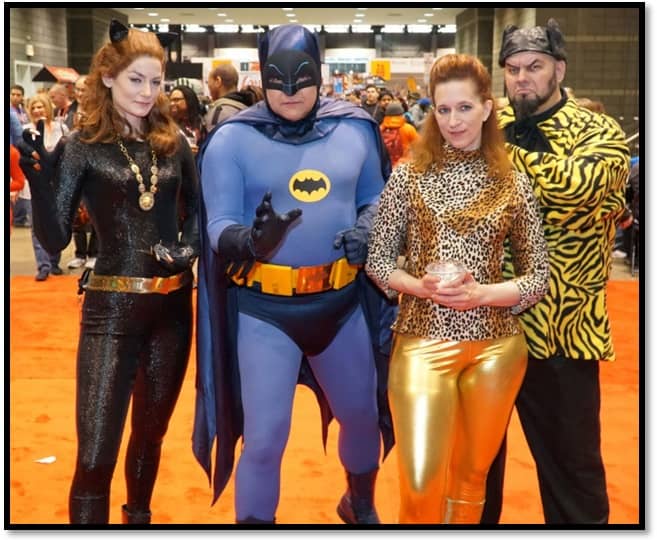 One of the first booths that caught my attention was called Black Phoenix Alchemy Lab which had a mild-boggling array of perfume oil blends, most with gothic or fantasy connections. As we passed by, one of the staff handed me a small vial connected to a business card and when I had a closer look, I noticed the name of the fragrance I was holding was "Dracula." Turning to show Chris Z, I wondered aloud what exactly Dracula smelled like and if you were able to capture that scent, would you really want to?
To which Chris replied, "If you sniffed Dracula, you'd be coughin'. Get it? Coffin?"
And it was barely 10 am…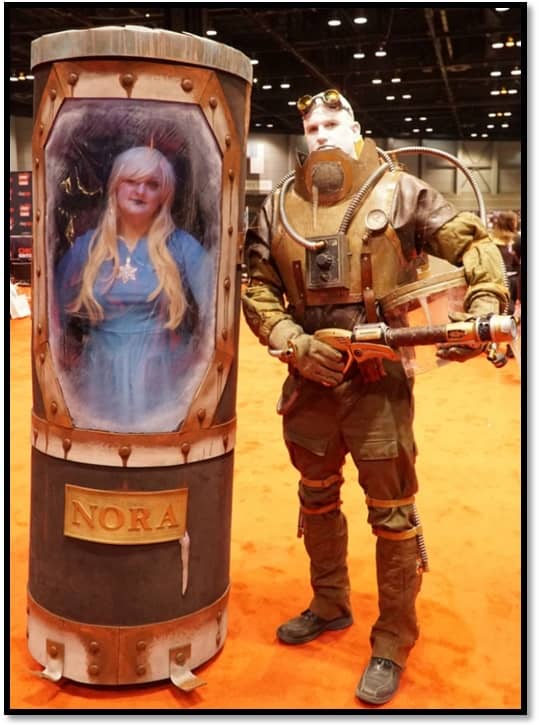 With the tone of the day set, we pressed onward.
As usual with events of this size, it's just impossible to relay all the cool things we saw, but in addition to Eau de Dracula, we did come across some other offerings worth a special mention.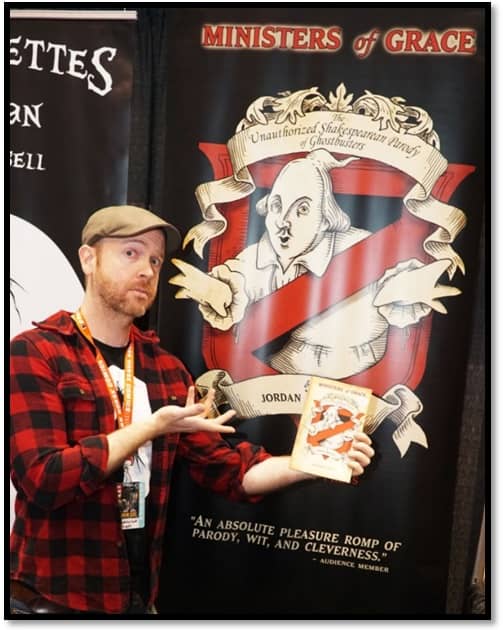 We had the distinct pleasure of meeting Jordan Monsell, author of Ministers of Grace, The Unauthorized Shakespearean Parody of Ghostbusters, and yes – it is just as hysterical as it sounds. Figuring he might as well do something useful with that Bachelors of Fine Arts from the University of Connecticut, Jordan decided to publicly ponder the eternal question "who wilt thou call?" by asking what if William Shakespeare had written Ghostbusters? Using iambic pentameter, period prose, and historical engravings to weave a tale fit for the Bard, he reimagines the classic 1984 film. Ministers of Grace is available now at Amazon.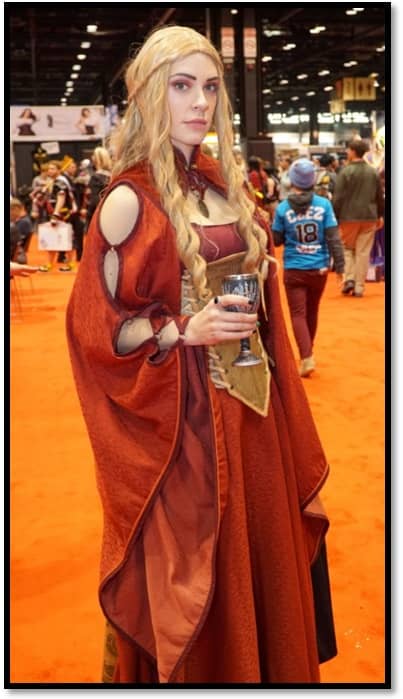 Next up was Red Rocket Farm, purveyors of strangely sardonic art that includes paintings, tees and magnets, along with cartoon-like painted wood standups for your desk called Desktop Allies. I stopped dead to get a closer look at a buck-toothed rabbit in a shirt and tie which reads, "Before the meeting, Wiggles considers the life choices which had brought him here." And beside him, an adorable otter cut out that read, "The otter of empathy knows what you're thinking. He agrees completely." Now if that otter knows what I'm thinking in the office and completely agrees, that's one smart otter who has no issue with curse words. He went into my bag immediately.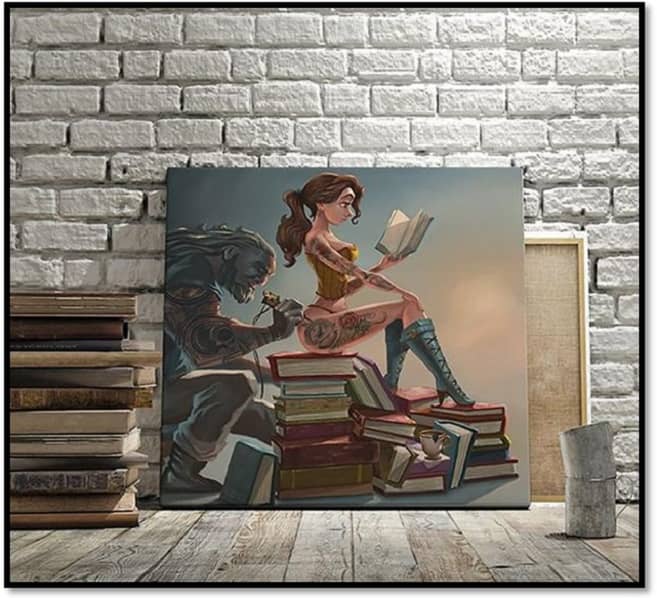 Though there was absolutely no shortage of artists reimagining super heroes and iconic characters completely sexed up, I had to love the more whimsical take of Joel Santana, owner of Madhat Creative. Among his wide variety of illustrations Joel imagines Belle getting a tattoo from the Beast, and a topless, inked Alice tattooing the Mad Hatter. Joel also has a collection of traditional caricatures of historical figures which would be perfect just about anywhere. Check out the whole collection at his website – there was just something about how he sees things that I thoroughly enjoyed.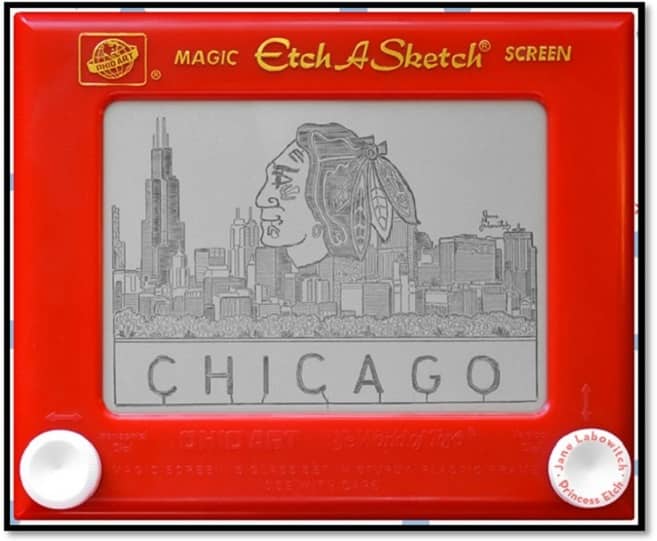 Under the you've-got-to-be-kidding-me category is artist and Chicago native Jane Labowitch, otherwise known as Princess Etch. Jane started playing with an Etch A Sketch when she was 4 and played with it so much in her childhood that she inadvertently taught herself how to properly operate it. From that point on Jane's etching skills grew with her drawing skills and she now creates incredible (and permanent) works of art on Etch A Sketches. Her work has been featured on CNN, the Huffington Post, the Cartoon Network and more. As someone who never properly mastered and Etch A Sketch but who keeps trying anyway, Jane's work was completely mesmerizing to me. You can own one of her mini-masterpieces by checking out her website.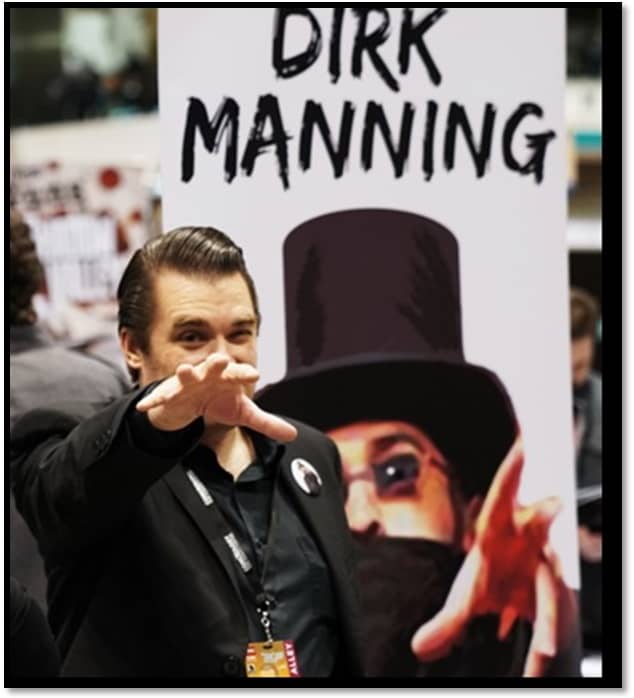 No C2E2 would be complete without a visit to my favorite horror comic crush, artist Dirk Manning. We met the enigmatic Mr. Manning the first year we covered the expo back in 2011 and each year since, he's upped his game with a new offerings to share. Annually ensconced in "Artist's Alley," booth H8 (get it?), Dirk promotes a steady release of books including two full graphic novels, a one-shot comic, a story in a prose anthology, plus launched two successful Kickstarter campaigns. This year I'm specifically here to talk to him about "Built on Strange Ground: An Anthology of the Unexplained," a fully illustrated collection of true stories of cursed locations, haunted towns and local lore which is available now from Comixology.
But before I can start asking questions, Dirk hands me Haunted High-Ons, a new comic for which he is co-creator. It follows the story of Jamie Madrox and Monoxide, collectively known as the horror core rap duo TWIZTID, who have carved out a comfortable side-gig for themselves as fake ghost hunters, and what happens when a routine house call yields not only a ghost, but a killer demon to boot.
Now I'm back to not knowing where to look first, so I decide I will save all the details for a special interview with Dirk. For now, I'll just tell you to check out Dirk's two new offerings on their respective sites and follow Dirk on his own webpage.
Stay tuned.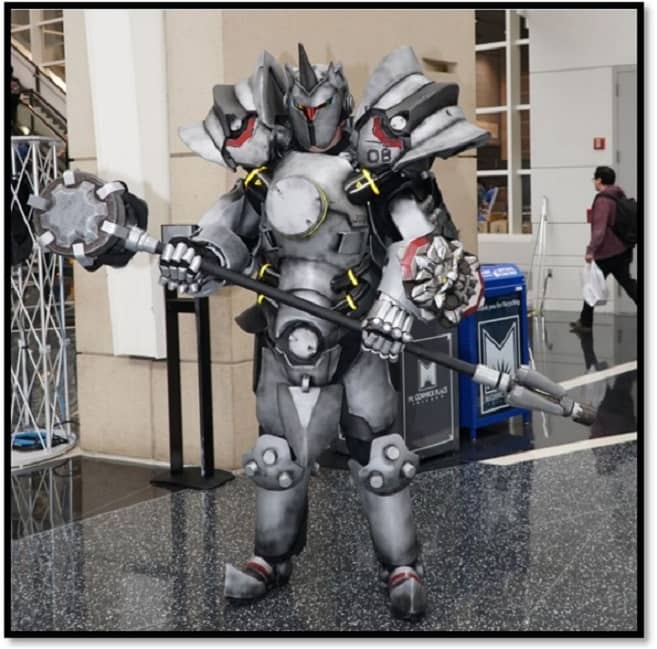 As for all the cosplayers, I'll let Chris Z's pics speak for themselves and let you know these barely scratch the surface. Though C2E2 is only in Chicago, smaller expos like this one happen all over the US throughout the year, and if you haven't had a chance to check one out, definitely find one near you and do it.
Just remember – no touching, no staring and definitely, no sniffing…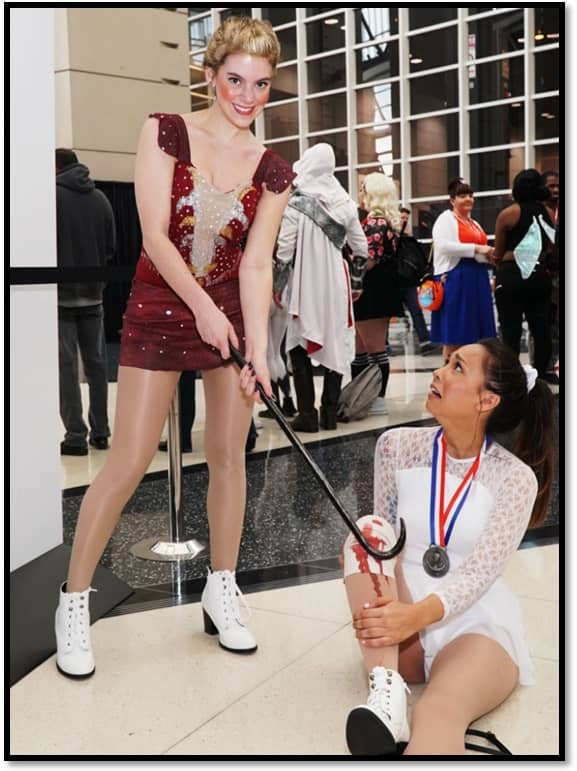 Are you a cosplayer? Please, please post a picture here or drop a line to sue@blackgate.com.