Birthday Reviews: Peter S. Beagle's "King Pelles the Sure"
Birthday Reviews: Peter S. Beagle's "King Pelles the Sure"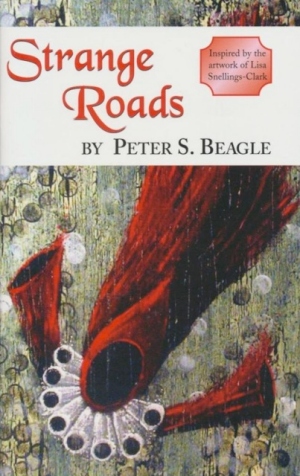 Peter S. Beagle was born on April 20, 1939.
Beagle received the Nebula Award and Hugo Award for his novelette "Two Hearts," set in the same world as his classic novel The Last Unicorn. He received the Mythopoeic Award in 1987 for his novel The Folk of the Air and in 2000 for the novel Tamsin.  His collection The Rhinoceros Who Quoted Nietzsche and Other Odd Acquaintances received the Grand Priz de l'Imaginaire and his story "El Regalo" received the WSFA Small Press Award. He has been nominated for the World Fantasy Award seven times, and in 2011 received their Lifetime Achievement Award. In about a month, Beagle will be inducted as a SFWA Grand Master at the 2018 SFWA Nebula Conference in Pittsburgh, PA.
"King Pellas the Sure" was first published in the chapbook Strange Roads, which contained three original stories by Beagle. David G. Hartwell and Kathryn Cramer included the story in Year's Best Fantasy 9 and Rich Horton included it in The Year's Best Science Fiction and Fantasy, 2009 Edition. Beagle has included the story in two of his own collections, We Never Talk About My Brother and Mirror Kingdoms: The Best of Peter S. Beagle.
"King Pelles the Sure," focuses on the monarch of an infinitesimal kingdom who yearns for the glory that he sees warrior kings attaining. Despite the protestations of his Grand Vizier, who has already seen what war really does, as opposed to the glorification of war that is the stuff of bards and legend, King Pelles insists that they arrange to be invaded by one of their neighbors.
In this strangely manufactured war, Beagle's story recalls the 1955 Leonard Wibberley novel The Mouse That Roared, although Beagle's story is much less satirical than Wibberly's. After the war begins, King Pelles finds that no matter what his intentions, once the dogs of war have been loosed, they can not be effectively reined in. The tale could have been a trite fairy tale, but the manner in which Beagle teaches Pelles a variety of lessons makes it a memorable fable.
Reviewed in its original publication in the collection Strange Roads, by Peter S. Beagle, DreamHaven, 2008.
---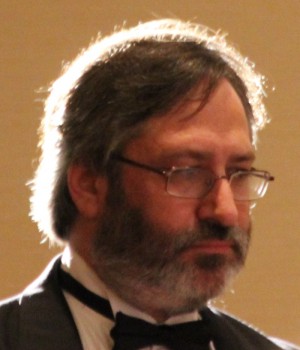 Steven H Silver is a sixteen-time Hugo Award nominee and was the publisher of the Hugo-nominated fanzine Argentus as well as the editor and publisher of ISFiC Press for 8 years. He has also edited books for DAW and NESFA Press. He began publishing short fiction in 2008 and his most recently published story is "Doing Busines at Hodputt's Emporium" in Galaxy's Edge. Steven has chaired the first Midwest Construction, Windycon three times, and the SFWA Nebula Conference 5 times, as well as serving as the Event Coordinator for SFWA. He was programming chair for Chicon 2000 and Vice Chair of Chicon 7. He has been the news editor for SF Site since 2002.