Goth Chick News: The Satanic Nuns of the Chattering Order of St. Beryl Rejoice! Good Omens is Drawing Closer
Goth Chick News: The Satanic Nuns of the Chattering Order of St. Beryl Rejoice! Good Omens is Drawing Closer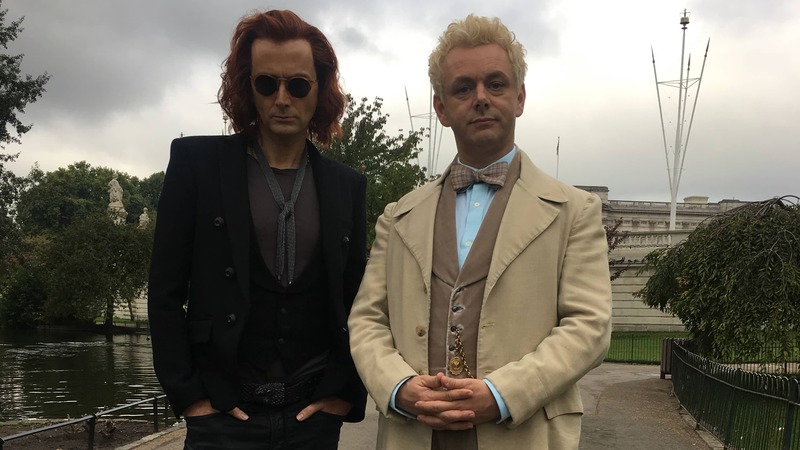 David Tennant and Michael Sheen as lead characters of Crowley and Aziraphale
A little over a year ago I brought you the nice and accurate prophecy that Amazon was adapting one of my favorite books of all time, Good Omens, into a mini-series.
Neil Gaiman and Terry Pratchett's novel stands as the only book that ever made me laugh out loud the first time I read it, and still gets me every time. I only recently delved into the audio book narrated by Martin Javis, and nearly drove off the road when I snorted my coffee out of my nose.
In my humble opinion, the story is sheer genius.
Good Omens takes place when the Apocalypse is near and Final Judgment is set to descend upon humanity. The armies of Good and Evil are amassing, Atlantis is rising, and tempers are flaring. Everything appears to be going according to Divine Plan — except a somewhat fussy angel, and a fast-living demon are not looking forward to the coming war, and someone seems to have misplaced the Antichrist.
This week we have new casting news in addition to Michael Sheen and David Tennant playing the lead characters Aziraphale (the angel) and Crowley (the demon) respectively, and John Hamm as Aziraphale's jerk of a boss, the angel Gabriel. Plus we have some new production stills to share.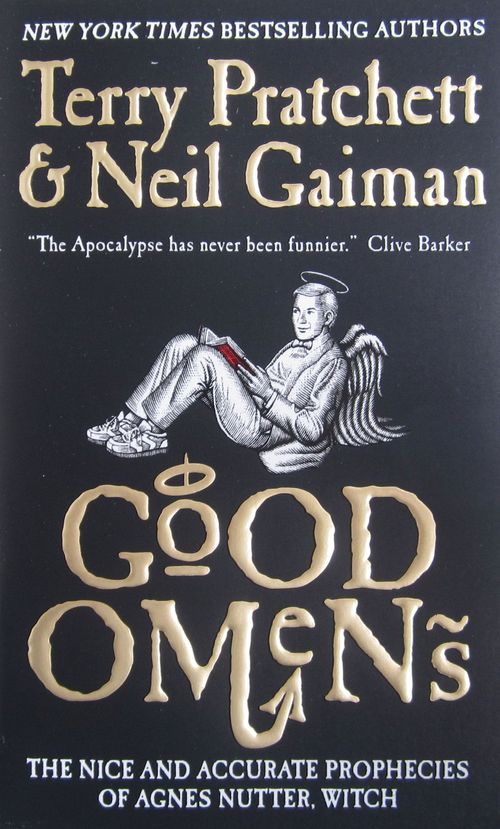 Variety reports that Nick Offerman best-known for NBC comedy Parks and Recreation, is the latest to join the cast. Offerman will play the U.S. Ambassador to Britain, and father of the child Warlock in the series, who is mistakenly believed to be the Antichrist.
"There may not be anyone alive who can deadpan a line quite as well as Nick Offerman," Gaiman said. "He's a terrific performer and has to say a lot of things in Good Omens that are humanly impossible to deliver with a straight face. Fortunately, Nick is not entirely human."
Offerman professed to being a fan of the book. "If you had told me when I first read Good Omens in the early '90s that I would one day visit South Africa to giggle with Neil Gaiman at laptop-screened footage of Dr. Who and David Frost dancing because I was essaying a role in the adaptation of said book, I would likely have offered to purchase some of whatever you must be smoking," he said. "But here I am, still giggling at the luck of it."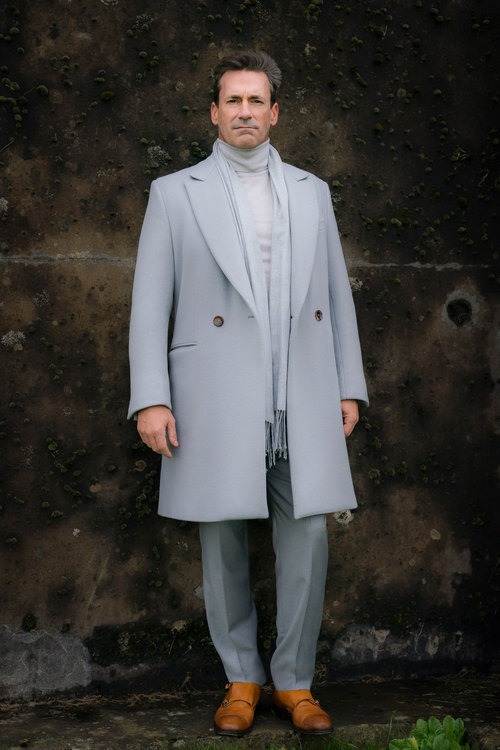 John Hamm as Gabriel
The current cast is quite a shift from the one that was announced along with the project. Back in February 2017, the demon Crowley was meant to be played by Riz Ahmed (Rogue One) while British sitcom star Richard Ayoade was originally the angel Aziraphale. Even Natalie Dormer (Game of Thrones) and Matthew Lewis (Harry Potter's Neville) seemingly pulled out meaning that the entire cast turned over in the last year, which by the way, is not all that unusual.
In any case, this cast is solid since production of the six-part series Good Omens is underway now in South Africa, and plans are to release it globally via Amazon Prime Video in 2019. It will be followed by a run on BBC Two in the U.K. Douglas Mackinnon ("Sherlock") is directing and executive producing.
Let the count down begin…
Have you read Good Omens? If so, what do you think of the casting? Post a comment or drop a line to sue@blackgate.com.