Goth Chick News: Pop Culture Meets Couture…
Goth Chick News: Pop Culture Meets Couture…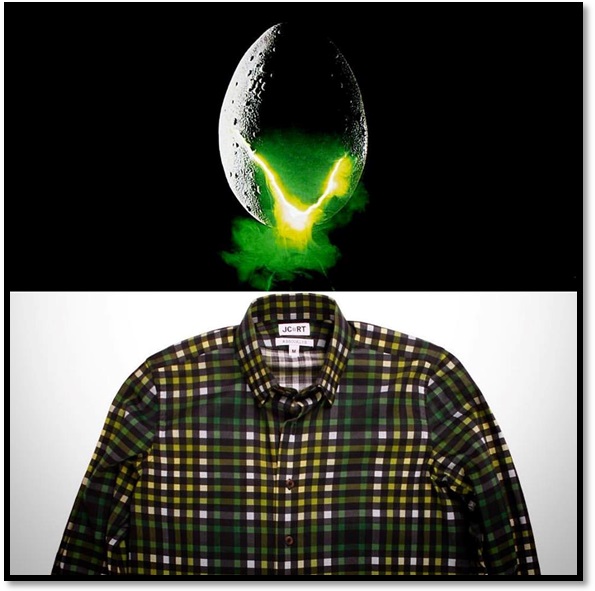 Gather around friends, because this is kind of awesome.
Of course, we see wearable fan merchandise at every trade show and convention we cover, but for the most part the designs would be only be worn on high school and college campuses – or at said trade shows and conventions. It's rare if nonexistent to find an article of clothing that would actually be suitable for average social situations while still paying homage to your favorite bit of pop culture.
That is, until JC-RT came along.
Touting themselves as the creators of, "a better tailored plaid shirt through the union of our analog and digital worlds," JC-RT has taken plaid away from emo, west coast hipsters and elevated it to a new artistic level. Their standard shirts have amazing names like "Grandpa's Haunted Attic Vintage Flannel" and the "Bell Jar" plaid, but the company recently outdid themselves but producing a line of gaming-inspired as well as movie-inspired shirts. Each piece in the two lines is based on the color scheme of a classic video game or movie poster.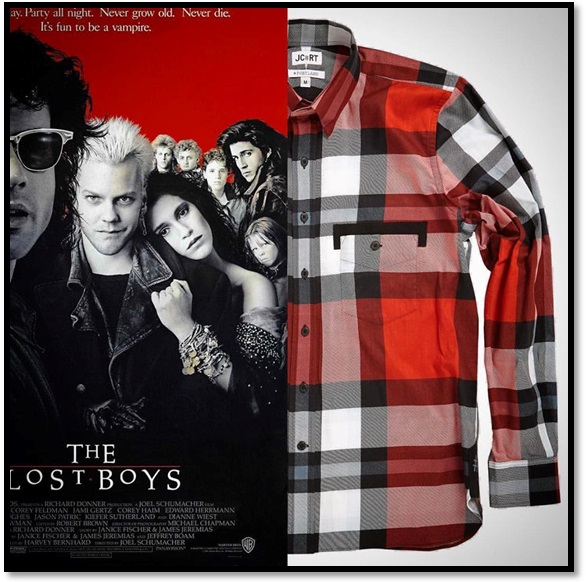 For example, in the gaming line we found plaids inspired by Bioshock, Final Fantasy and Super Mario Brothers. In the movie category are patterns which give a nod to Blade Runner and Time Bandits which is awesome enough. But most exciting here at GCN is JC-RT's much more obtuse approach to horror-movie inspired wears.
Using colors based on the movie posters, the company has produced shirts which pay tribute to The Lost Boys, Alien and The Thing, not to mention A Nightmare on Elm Street and The Exorcist, which you could actually wear on a job interview or a date. And if you ever get tired of your shirt (doubtful) you can send it back to them to have it remade into something else.
These high-quality shirts, which are backed by a guarantee that they will be the "Best Plaid You Will Ever Wear or It's Free", typically sell for $125 each, but at the time of this post, the company's winter sale has cut them down to $75. Unfortunately, JC-RT only produces shirts for boys, but for these amazing designs I'd run the risk of looking like an extra from a Twilight film.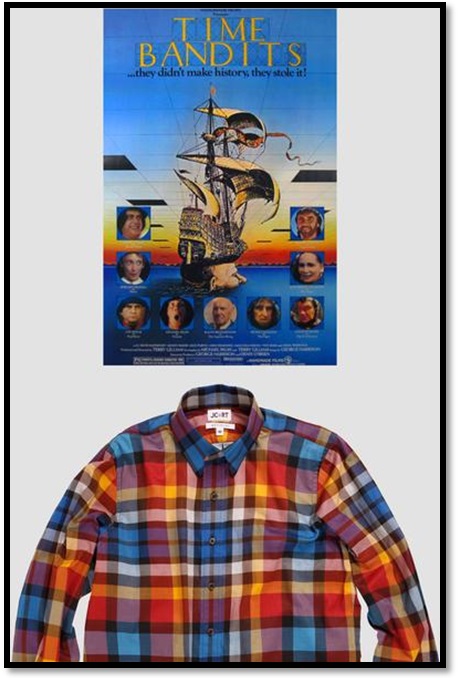 Check out all the options and order one of your own at the JC-RT website or follow them on Facebook.
Have a question or comment? Post it here or drop a line to sue@blackgate.com.