Birthday Reviews: Hayford Peirce's "Mail Supremacy"
Birthday Reviews: Hayford Peirce's "Mail Supremacy"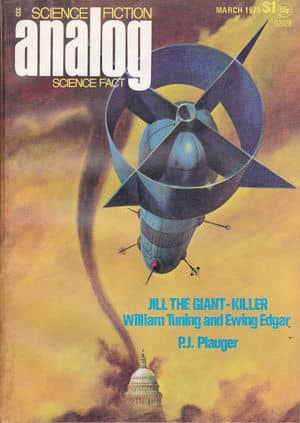 Most days in 2018, I'll be selecting an author whose birthday is celebrated on that date and reviewing a speculative fiction story written by that author.
Hayford Peirce was born on January 7, 1942. He began publishing short fiction in 1974 with the story "Unlimited Warfare." He published his first novel, Napoleon Disentimed in 1987. "Mail Supremacy" was first published in Analog in March, 1975 and grew out of a joke letter that Peirce sent to editor Ben Bova, who encouraged him to develop the letter into a story.
The oddly named protagonist is an anagram for Peirce's own name. The story has been reprinted in Lester del Rey's Best Science Fiction Stories of the Year: Fifth Annual Collection, 100 Great Science Fiction Short Short Stories, edited by Joseph Olander, Martin H. Greenberg, and Isaac Asimov, Analog's Lighter Side, edited by Stanley Schmidt, Imperial Stars 1: The Stars at War, edited by Jerry Pournelle and John F. Carr, 100 Astounding Little Alien Stories, edited by Robert Weinberg, Stefan Dziemianowic, and Martin H. Greenberg. In 2001, Peirce collected the story, along with five other stories featuring Chap Foey Rider into the collection Chap Foey Rider: Capitalist to the Stars, published by Wildside Press. In 1979, the story was translated into Dutch and Italian.
Hayford Peirce's "Mail Supremacy" is a short, light-hearted story in which Chap Foey Rider begins to wonder about the mail system and how it works. Rider, who runs an import company in New York, laments the loss of multiple deliveries a day and further notes that it seems that something mailed from a shorter distance takes longer to reach its destination than something mailed from a longer distance. He is more likely to receive a letter from his office in Los Angeles first than a letter mailed from nearby Boston.
He begins to test this by having his office managers mail letters and tracking their time in transit. Once he is sure that letters mailed far distances are being delivered quickly, he takes it to the illogical extreme and tries to mail letters to Alpha Centauri. "Mail Supremacy" doesn't take itself seriously at all and in some ways is a satire on the idea of a Galactic Federation, even as it served Peirce as a starting point for his own series of stories about a Galactic Federation.
Reprint reviewed in the anthology Imperial Stars 1: The Stars at War, edited by Jerry Pournelle and John F. Carr, Baen Books, 1986.
---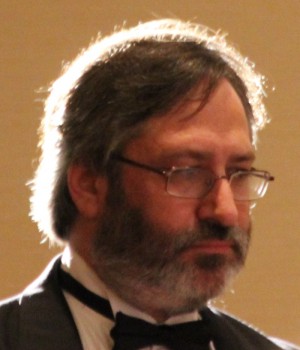 Steven H Silver is a fifteen-time Hugo Award nominee and was the publisher of the Hugo-nominated fanzine Argentus as well as the editor and publisher of ISFiC Press for 8 years. He has also edited books for DAW and NESFA Press. He began publishing short fiction in 2008 and his most recently published story is "Big White Men—Attack!" in Little Green Men—Attack! Steven has chaired the first Midwest Construction, Windycon three times, and the SFWA Nebula Conference 5 times as well as serving as the Event Coordinator for SFWA. He was programming chair for Chicon 2000 and Vice Chair of Chicon 7. He has been the news editor for SF Site since 2002.