Birthday Reviews: Tananarive Due's "Suffer the Little Children"
Birthday Reviews: Tananarive Due's "Suffer the Little Children"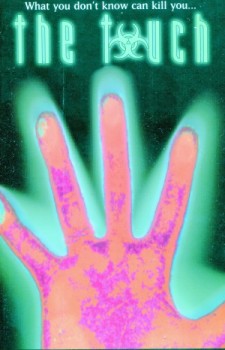 Most days in 2018, I'll be selecting an author whose birthday is celebrated on that date and reviewing a speculative fiction story written by that author. 
Tananarive Due was born on January 5, 1966. Her Ghost Summer: Stories received the British Fantasy Award for Best collection in 2016 and the title story previously won the Kindred Award from the Carl Brandon Society. Due received a Lifetime Achievement Award from the Congressional Black Caucus Foundation in 2013. Due is married to fellow author Steven Barnes.
"Suffer the Little Children" was originally published in The Touch, a shared world anthology of short stories by various author set in a world suffering from Depriver Syndrome and created by Steven-Eliot Altman. It has never been reprinted.
Steven-Eliot Altman created the idea of Depriver Syndrome and introduced it in the anthology The Touch: Epidemic of the Millennium published in 2000, inviting several authors to write stories set in a world in which a person's touch could deprive someone of one of their senses. Altman went on to publisher a novel, Deprivers, set in the same world.
Tananarive Due's contribution to the anthology is the short story "Suffer the Children," in which Laurel returns home from a shopping trip to discover that her house has been taken over by a group of children. As she tries to figure out what is happening, one of the children touches her and Laurel loses her sight. The children lock her into a room with her granddaughter, Gwen, who was blinded by the Deprivers before Laurel arrived home.
Due explores the horror Laurel and Gwen feel of being deprived of their sight, the sense that allows for the most immediate understanding of their surroundings and any threats, while the children live in their house and hold them hostage. The closest they come to solace is that fact that Gwen appears to slowly be recovering some of her vision and one of the children, Mercury, spends time talking to them.
Despite his insistence that the home invaders are merely trying to live a life for themselves and are sorry about the harm they cause, that doesn't change the impact and terror they've brought on Laurel. The story captures the feeling of helplessness that comes with sensory deprivation and Laurel and Gwen act appropriately given their circumstances.
Reviewed in its only appearance in the anthology The Touch created by Steven-Eliot Altman, edited by Patrick Merla, ibooks, 2000.
---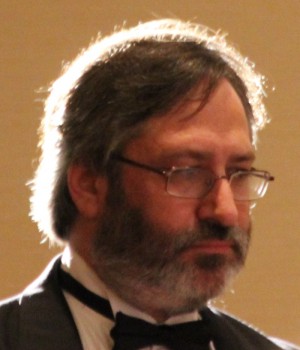 Steven H Silver is a fifteen-time Hugo Award nominee and was the publisher of the Hugo-nominated fanzine Argentus as well as the editor and publisher of ISFiC Press for 8 years. He has also edited books for DAW and NESFA Press. He began publishing short fiction in 2008 and his most recently published story is "Big White Men—Attack!" in Little Green Men—Attack! Steven has chaired the first Midwest Construction, Windycon three times, and the SFWA Nebula Conference 5 times as well as serving as the Event Coordinator for SFWA. He was programming chair for Chicon 2000 and Vice Chair of Chicon 7. He has been the news editor for SF Site since 2002.