Birthday Reviews: Tananarive Due's "Suffer the Little Children"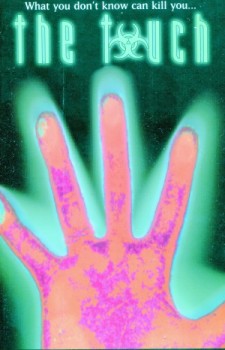 Most days in 2018, I'll be selecting an author whose birthday is celebrated on that date and reviewing a speculative fiction story written by that author. 
Tananarive Due was born on January 5, 1966. Her Ghost Summer: Stories received the British Fantasy Award for Best collection in 2016 and the title story previously won the Kindred Award from the Carl Brandon Society. Due received a Lifetime Achievement Award from the Congressional Black Caucus Foundation in 2013. Due is married to fellow author Steven Barnes.
"Suffer the Little Children" was originally published in The Touch, a shared world anthology of short stories by various author set in a world suffering from Depriver Syndrome and created by Steven-Eliot Altman. It has never been reprinted.
Steven-Eliot Altman created the idea of Depriver Syndrome and introduced it in the anthology The Touch: Epidemic of the Millennium published in 2000, inviting several authors to write stories set in a world in which a person's touch could deprive someone of one of their senses. Altman went on to publisher a novel, Deprivers, set in the same world.
Tananarive Due's contribution to the anthology is the short story "Suffer the Children," in which Laurel returns home from a shopping trip to discover that her house has been taken over by a group of children. As she tries to figure out what is happening, one of the children touches her and Laurel loses her sight. The children lock her into a room with her granddaughter, Gwen, who was blinded by the Deprivers before Laurel arrived home.