Heroic Signatures: REH Digital Rights Part of $10 Million Deal
Heroic Signatures: REH Digital Rights Part of $10 Million Deal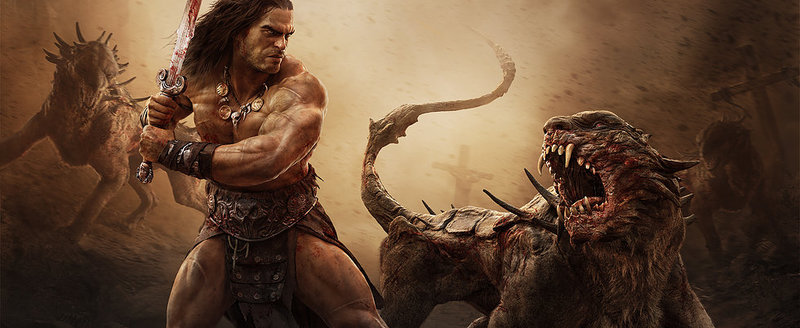 Funcom is the developer of the Age of Conan (AoC) MMORPG. They've currently got a resource/action RPG, Conan: Exiles, in beta, scheduled for a May, 2018 release. I've played quite a few hours of AoC and think it's a very good MMO, mixing elements from Robert E. Howard's original stories and some of the pastiches. I haven't tried Exiles yet.
Cabinet Group LLC owns the rights to Robert E. Howard's non-public domain works. Cabinet Group and Funcom each will own 50% of a new venture entitled Heroic Signatures. Heroic Signatures will control the interactive (gaming) rights to 29 properties — most of them based on the works of Robert E. Howard. REH characters and stories included are:
Conan, Solomon Kane, El Borak,  Dark Agnes, "Children of the Night," Bran Mark (yes, they spelled it incorrectly!) Morn, James Allison, Cormac Mac Art, Black Turlogh, Kirby O'Donnell, Cormac Fitzgeoffrey, Steve Harrison, "Black Canaan," Almuric, Steve Costigan, "The Black Stone," "The Fire of Asshurbanipal," "The Cairn of the Headland," "The Horror from the Mound," "The Dead Remember" and "Pigeons from Hell."
The announcement said that Funcom will be focusing on partnerships and third party developers, indicating they want to license the properties to get games made. Funcom isn't a mass-producer, so this may well be a way to leverage the REH property. As part of this move, Funcom got a $10.6 million investment from a Swedish company.
Personally, I don't expect to see a Steve Harrison or Sailor Steve Costigan game. But you've got to figure this deal was made to get something out there. And if somebody is sinking $10 million into Funcom, it isn't just a bunch of paperwork. I'd rather see Cabinet Group actually get some quality pastiches out there, but that's just me.
As I said, Age of Conan is a good game, so Funcom's track record is okay with me headed into this new territory. The first product will be a third party game out in 2018.
Below is the full press release:
OSLO, Norway – December 18th, 2017 – Game developer and publisher Funcom is excited to announce that it is teaming up with Cabinet Group LLC to establish HEROIC SIGNATURES, a new company that will hold and manage the interactive rights to numerous attractive intellectual properties from the writings of Robert E Howard and the Swedish original pen & paper and board games. These properties include Conan the Barbarian, Solomon Kane, and Mutant Chronicles, all of which have been made popular through motion pictures, comic books, novels, tabletop games, miniatures, and more. Other properties include Dark Agnes, Kult, Kull of Atlantis, Mutant: Year Zero, and El Borak. HEROIC SIGNATURES' portfolio includes a total of 29 different intellectual properties making up several decades worth of rich worlds and characters.
"Heroic Signatures is now the guardian and caretaker of a veritable treasure chest of incredible worlds, each of them ready to be brought into the interactive space," said Funcom CEO, Rui Casais. "Any developer or publisher will be able to license these properties, and our ambition is to see a multitude of games grow from these worlds and to see the properties strengthened across the board to the benefit of everyone who works with them."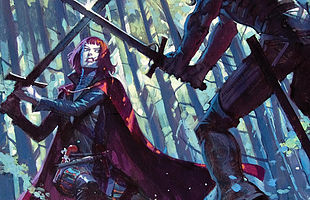 Cabinet Group LLC controls the overall rights to all properties. Funcom and Cabinet Group LLC will each own 50% of HEROIC SIGNATURES, which will control and manage the interactive rights to each property, i.e. the right for video gaming on all platforms.
Funcom will utilize these properties, in addition to the Company's internal properties, as part of an increased focus on co-development and publishing partnerships with third party developers. Funcom has previously shared that it will be going into select publishing partnerships with developers, and these partnerships are intended to be targeted to leverage the core strengths and markets of Funcom, with focus on quality over quantity of projects. The first of these projects developed by a third party and published by Funcom, will be revealed next year.
To fund publishing partnerships with third party developers, and secondarily to have more flexibility in investing in production of new games internally, Funcom has secured a 10.6 million USD investment from SwedBank Robur Fonder AB which has previously invested in several other major game developers and publishers.
"We see this as a new giant leap in Funcom's turnaround," says Erik Sprinchorn, fund manager at SwedBank Robur Fonder. "Building on its impressive recent development, multiple new revenue sources from IP and strategic expansion into publishing will increase cash flow robustness and boost further growth. Combined with additional funding and a reverse split the company is now really well positioned as an attractive long-term investment."
---
Bob Byrne's 'The Public Life of Sherlock Holmes' column ran every Monday morning at Black Gate  from March 10, 2014 through March 20, 2017 (making an occasional return appearance!). He also organized Black Gate's award-nominated 'Discovering Robert E. Howard' series.
He is a member of the Praed Street Irregulars, founded www.SolarPons.com (the only website dedicated to the 'Sherlock Holmes of Praed Street') and blogs about Holmes and other mystery matters at Almost Holmes.
He has contributed stories to The MX Book of New Sherlock Holmes Stories – Parts III, IV,  V and VI and will be in IX if he quits having fun writing Black Gate posts and works on a story!