Goth Chick News: If You Like Your Horror Victorian Style…
Goth Chick News: If You Like Your Horror Victorian Style…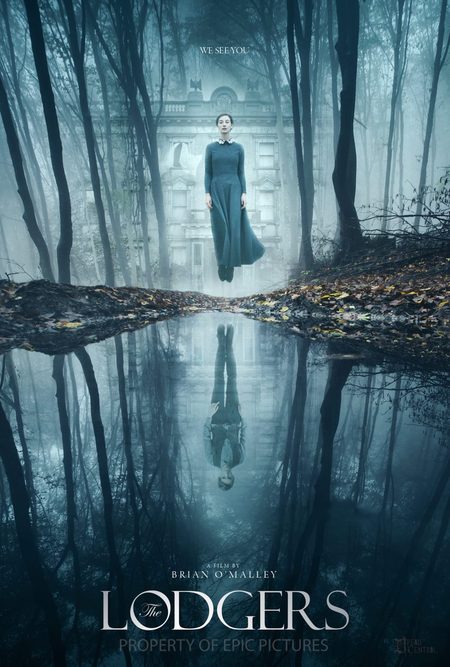 If you enjoy your scares draped in black velvet and crinolines, ala Guillermo del Toro's period ghost story Crimson Peak (and I certainly do) then we're both going to love a new film by Epic Pictures Group that debuted at the Toronto International Film Festival (TIFF) earlier this month.
Entitled The Lodgers (no relation to David Bowie's classic Berlin-era album of a similar name), the film offers up a chilling ghost tale with in a rich, Victorian setting. The movie was directed by Brian O'Malley (Let Us Prey), and features performances by Bill Milner (X-Men: First Class, Locke), Charlotte Vega (The Misfits Club, Another Me), David Bradley (Captain America: The First Avenger, Harry Potter, Game of Thrones), Eugene Simon (Game of Thrones, Ben Hur), and Moe Dunford (Vikings, Patrick's Day).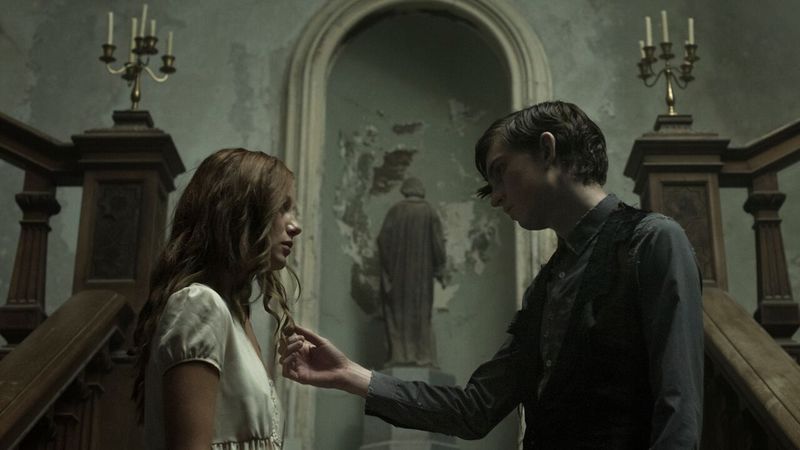 Here is the official synopsis for the story:
1920, rural Ireland. Anglo Irish twins Rachel and Edward share a strange existence in their crumbling family estate. Each night, the property becomes the domain of a sinister presence (The Lodgers) which enforces three rules upon the twins: they must be in bed by midnight; they may not permit an outsider past the threshold; if one attempts to escape, the life of the other is placed in jeopardy. When troubled war veteran Sean returns to the nearby village, he is immediately drawn to the mysterious Rachel, who in turn begins to break the rules set out by The Lodgers. The consequences pull Rachel into a deadly confrontation with her brother — and with the curse that haunts them.
The official trailer for the film was released to coincide with its premiere at TIFF on September 7th. In it, you can see the big, creepy mansion which is one of Ireland's most haunted houses for real. Loftus Hall in Wexford, Ireland was built in 1350 during the time of the Black Death and it said to be occupied by the Devil himself. It has also been abandoned since the last owners closed it as a hotel in the early 1990's.
In other words, major budget savings on set construction and dressing.
The Lodgers has no US release date at this time, since part of the payoff to premiering at TIFF is to secure worldwide distribution. Horns, starring Daniel Radcliffe premiered at TIFF in 2013 but it took a full year to make it to the states, so there's no telling when we'll get to experience The Lodgers in all its costumed drama.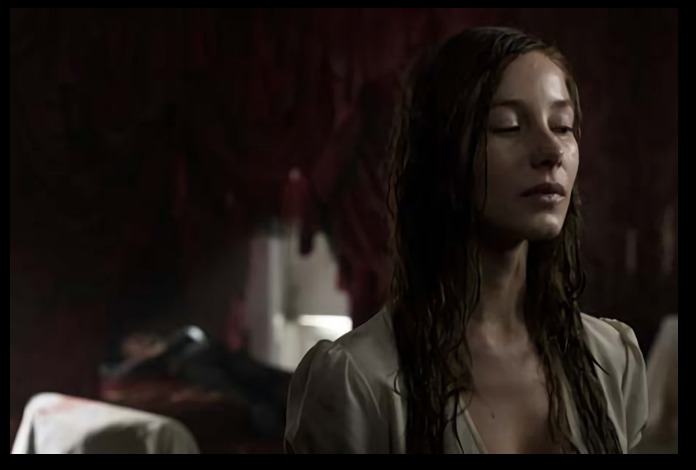 Until we do, Loftus Hall hosts a special event every Friday the 13th in honor of former residents who were also Templar Knights.
Enough said…
Have a question or comment? Post it here or drop a line to sue@blackgate.com.