May 2017 Clarkesworld Now Available
May 2017 Clarkesworld Now Available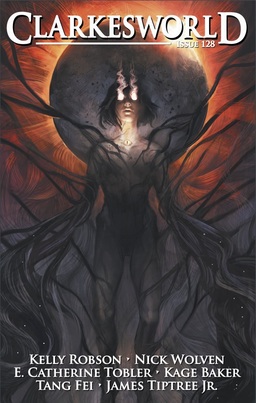 The longest story in the May Clarkesworld is Kelly Robson's novelette "We Who Live in the Heart." Here's a snippet from Quick Sip Reviews.
The story centers [on] a character who has fled from human civilization belowground, a place where cooperation is king and time is heavily monitored and monitzed. The alternative, though, is to go up to the surface and try to live inside the body of whale-like creatures that seem about the only thing that can handle the extreme conditions. It's a decision that the narrator was one of the first to make, to go out and try to create something in this waste, to survive where people didn't think possible. And it's a decision that Ricci is just making as the story opens, escaping a string of bad situations… We as humans are all different and the story does a lovely job of showing what that can mean, how people can still find value in each other and in their relative seclusion, forming loose bonds that perhaps don't offer as much cohesion but don't bind, either. That exist to be supportive and caring without suffocating. And I like how the story establishes that with the crew of Mama, how the main character comes to stand for this voice of freedom even as they do yearn for relationships and company… It's a story with a great sense of wonder and fun, and it's an amazing read!
The May Clarkesworld contains original fiction from Nick Wolven, Kelly Robson, E. Catherine Tobler, and Tang Fei, plus reprints from Kage Baker and James Tiptree Jr.
The cover, "Darkess," is by Julie Dillon.
Here's the complete Table of Contents.
"Streams and Mountains," Nick Wolven
"We Who Live in the Heart," Kelly Robson
"Baroness," E. Catherine Tobler
"The Person Who Saw Cetus," Tang Fei
"Running the Snake," Kage Baker (from Sideways In Crime, 2008)
"The Man Who Walked Home," James Tiptree Jr. (from Amazing Science Fiction, May 1972)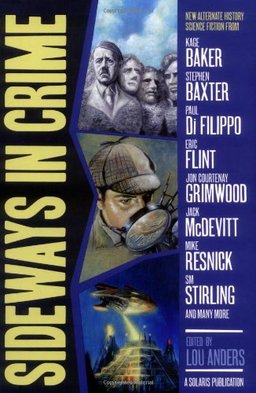 The non-fiction is:
Cut, Fold, and Conquer the Universe: The Best Models in the Galaxy, Mark Cole
Fallen Angels and Water Dragons: A Conversation with Aliette de Bodard, Chris Urie
Another Word: The Elizabeth Effect, A.M. Dellamonica
Editor's Desk: Trying on an Old Shoe, Neil Clarke
Podcasts:
"Streams and Mountains," Nick Wolven
See the complete issue here.
Clarkesworld is edited by Neil Clarke and Sean Wallace, and published by Wyrm Publishing. The contents are available for free online; individual issues can be purchased for $3.99, and monthly subscriptions are $2.99/month. A 6-month sub is $17.94, and the annual price is $35.88. Learn more and order individual issues at the magazine's website.
We last covered Clarkesworld with Issue 127.
Our May Magazine Rack is here. See all of our recent fantasy magazine coverage here.